Dragonflies & Tiger Beetles
Bugwatching with Giff Beaton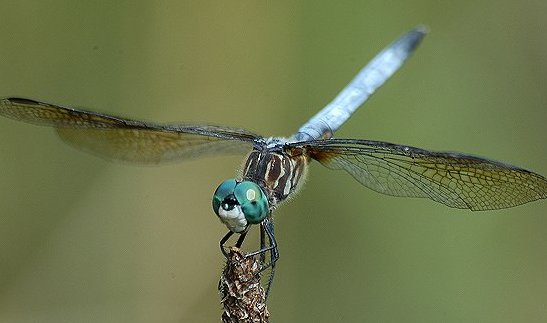 Have you or your kids ever been curious about dragonflies or tiger beetles? Join us the nights of July 24 and 25 with special guest Giff Beaton. In additon to the wonderful summertime naturalist-led adventures we typically offer, we'll have some great hands-on activities and presentations by Giff. This will be fun for adults as well as budding entomologists.
Call tod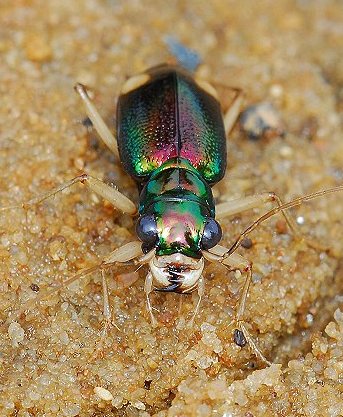 ay to reserve your room. Our office is open daily from 9a to 5p: 912.638.7472.
Giff Beaton has eagerly studied nature for over 40 years. For the past 25 years, he has led a variety of bird, nature and history tours and given a diverse range of nature presentations. He is the author of Birding Georgia, Birds of Kennesaw Mountain, Dragonflies and Damselflies of Georgia and the Southeast, coauthor of The Breeding Bird Atlas of Georgia and Birds of Georgia, and the senior author and editor of the Annotated Checklist of Georgia Birds. He enthusiastically follows warbler migration, especially at Kennesaw Mountain, with a main focus on photographing birds and insects in their natural habitats. Concentrating on studying and
photographing dragonflies, robber flies, tiger beetles, caterpillars and jumping spiders, he is often found far afield searching for these curious and somewhat elusive creatures. He and his wife Allie live in Marietta, GA, with their two sons, and he has been a pilot for Delta Air Lines for almost 30 years.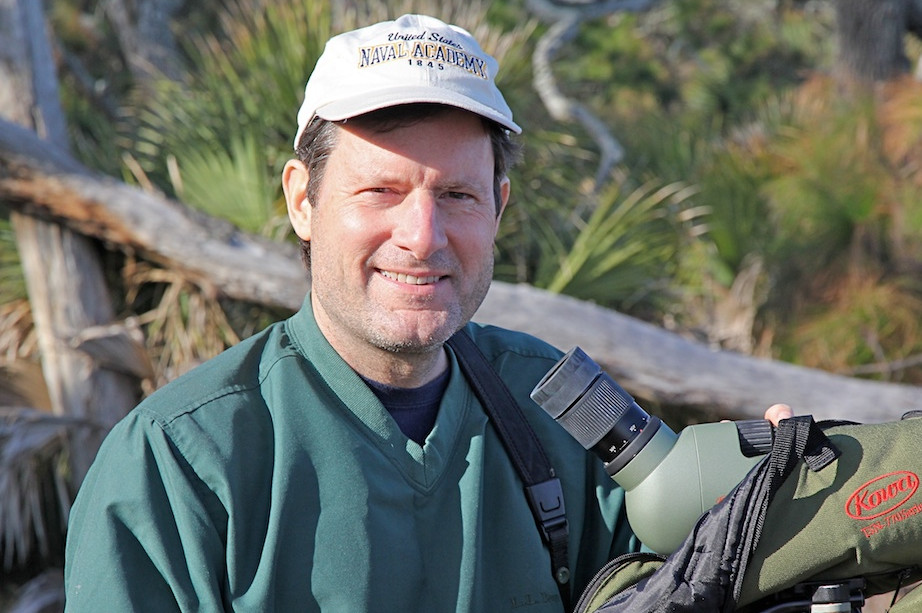 Bugwatching with Giff Beaton
July 24 & 25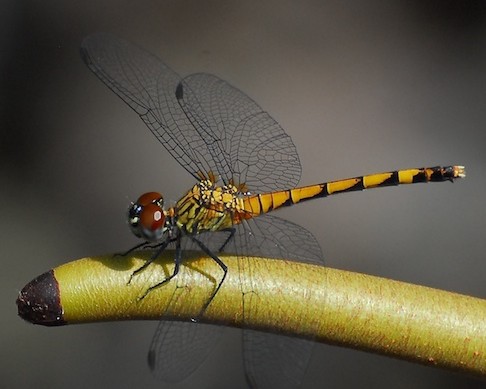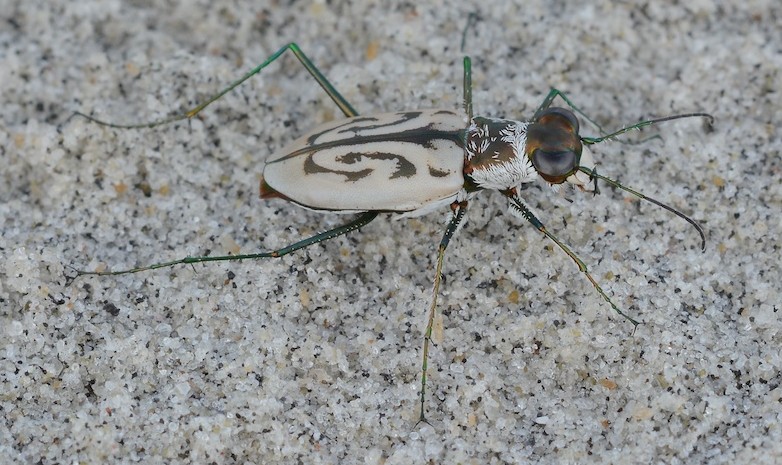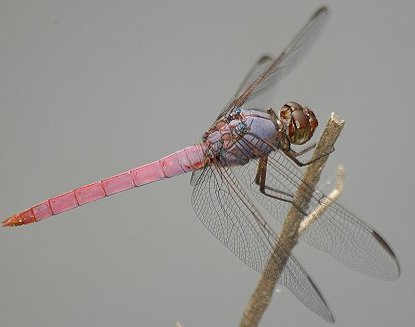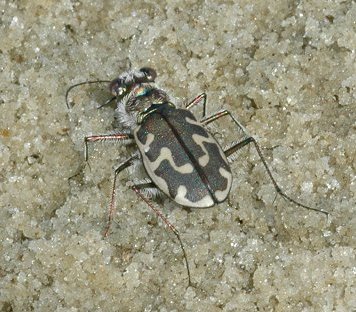 For more great photos, visit www.giffbeaton.com
Turtle Days
July 17 - August 18, 2016
Loggerhead Sea Turtles were federally listed as a threatened species in 1978 as the result of significant declines in nesting populations. Federal and state agencies developed a recovery plan for sea turtles in the early 1980's.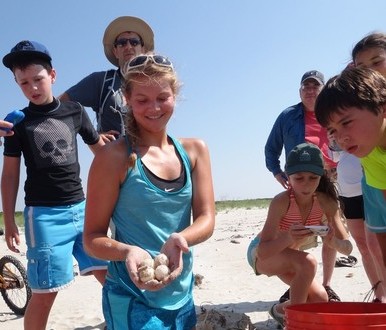 Since then, GA DNR Non Game Conservation Section of the Wildlife Resources Division began a coast wide monitoring project to determine nesting success on all Georgia beaches and to ensure conservation efforts through education, law enforcement and research.
Now, decades later, the number of nests in Georgia suggest that these long term efforts are proving fruitful.
Come celebrate the outstanding sea turtle nesting success on Little St. Simons Island! During recent summers, we have documented around 100 nests on our 7 miles of beach. In July and August, many of these nests will hatch. In addition to our regular naturalist-led activities such as birding, fishing, hiking and kayaking, we will be offering special sea turtle focused activities and educational opportunities July 17 - August 18, with the anticipation that the bulk of our nests will be hatching during this time.
During this time, you may have the opportunity to:
• Experience a variety of sea turtle monitoring techniques
• Participate in a post-hatch nest excavation and data collection
• Learn about sea turtle nesting and conservation efforts to restore their populations in an evening presentation.
There may also be the chance to:
• View sets of tiny turtle tracks from a nest to the beach
• See a hatchling making its way out of a nest and into the ocean
What you should know: Wildlife-based events cannot be guaranteed, as they are dependent on location, weather and timing of the hatch. Staying more nights increases your odds of of being on the island during a hatch and nest excavation. While we have a two-night minimum, we advise those particularly interested in witnessing a wildlfe-based event to book five to seven nights.
Because of conservation initiatives, Little St. Simons Island does not permit motorized vehicles on our beach. Therefore, getting to and from nests will be on foot or bicycle. This can be a terrific workout!
Call 888-733-5774 between 9:00am and 5:00pm ET daily or visit our Reservations page for availability and reservations.
Special Guest Speakers
with more to be announced!
August 4: Katie Mascovich
Katie earned her Bachelor's of Science in Conservation and Resource Studies from UC Berkeley. In January 2015 she began working on her Master's in Ecology at the University of Georgia. Her research focuses on balancing the needs of sea turtles and sustainable development on Jekyll Island, Georgia. This effort involves learning more about the habitats in which sea turtles nest, the nesting behavior of adult female turtles, and how education initiatives can best reach the public. She currently works in close association with the Georgia Sea Turtle Center, where she was an AmeriCorps Member on the Sea Turtle Patrol Team for the 2012 - 2014 nesting seasons. In addition, she has worked on sea turtle projects internationally in Costa Rica and St. Kitts. Once her master's degree is complete, Katie hopes to continue working in a job which combines informal education and conservation research.
August 7: Breanna Ondich
Breanna currently works as the Park Ranger for the Jekyll Island Authority, and her responsibilities include conservation-related ordinance enforcement, sea turtle nesting beach management, and field-based education programs. In March 2011, she moved to Georgia and began working with the Georgia Sea Turtle Center (GSTC) as a Conservation Research AmeriCorps Member, studying nesting ecology of loggerhead sea turtles. In her time working at the GSTC, she has had the privilege of working internationally with the GSTC's collaborators in St. Kitts and Nevis and for three field seasons in Costa Rica. Bre graduated cum laude from the University of Tampa with a B.Sc. in Marine Science-Biology and a minor in Environmental Science in 2010. On the evening of August 7th, Breanna will give a presentation focused on Long-term Population Monitoring of Nesting Loggerhead Sea Turtles on Jekyll Island, Georgia
August 10 &11: Biologist Mike Arendt
Mike Arendt, is a biologist with South Carolina DNR who focuses on in-water sea turtle research. This summer, Mike is participating in sea turtle research cruises where, in conjunction with the Georgia DNR and the University of Georgia's Marine Extension Office, he's deploying eight acoustic transmitters and three satellite transmitters on endangered Kemp's ridley sea turtles.
The satellite transmitter-tagged ridleys may be followed continuously. However, data on the acoustically-tagged ridleys must be uploaded from receivers located off the coast (Sea Island, Cumberland Island, SSE shipping channel, and soon six receivers inside St. Simons Sound). Traditionally, research has focused on nesting turtles, but the goal of this research is to better understand where Kemp's ridley sea turtles spend the rest of their lives.
Learn more about Mike here and here.
August 16 & 17: Dr. Kate Mansfield
Dr. Kate Mansfield is an assistant professor at the University of Central Florida, as well as lab director for the Marine Turtle Research Group at the University of Central Florida. Kate's research involves attaching satellite tracking devices to very small, young sea turtles. Tracking the sea turtle "lost years" between hatching and adulthood helps scientists piece together the entire life cycle of sea turtles. Learn more about Dr. Mansfield and the Marine Turtle Research Group here.
Fall Birding Days
September 22 - 29, 2016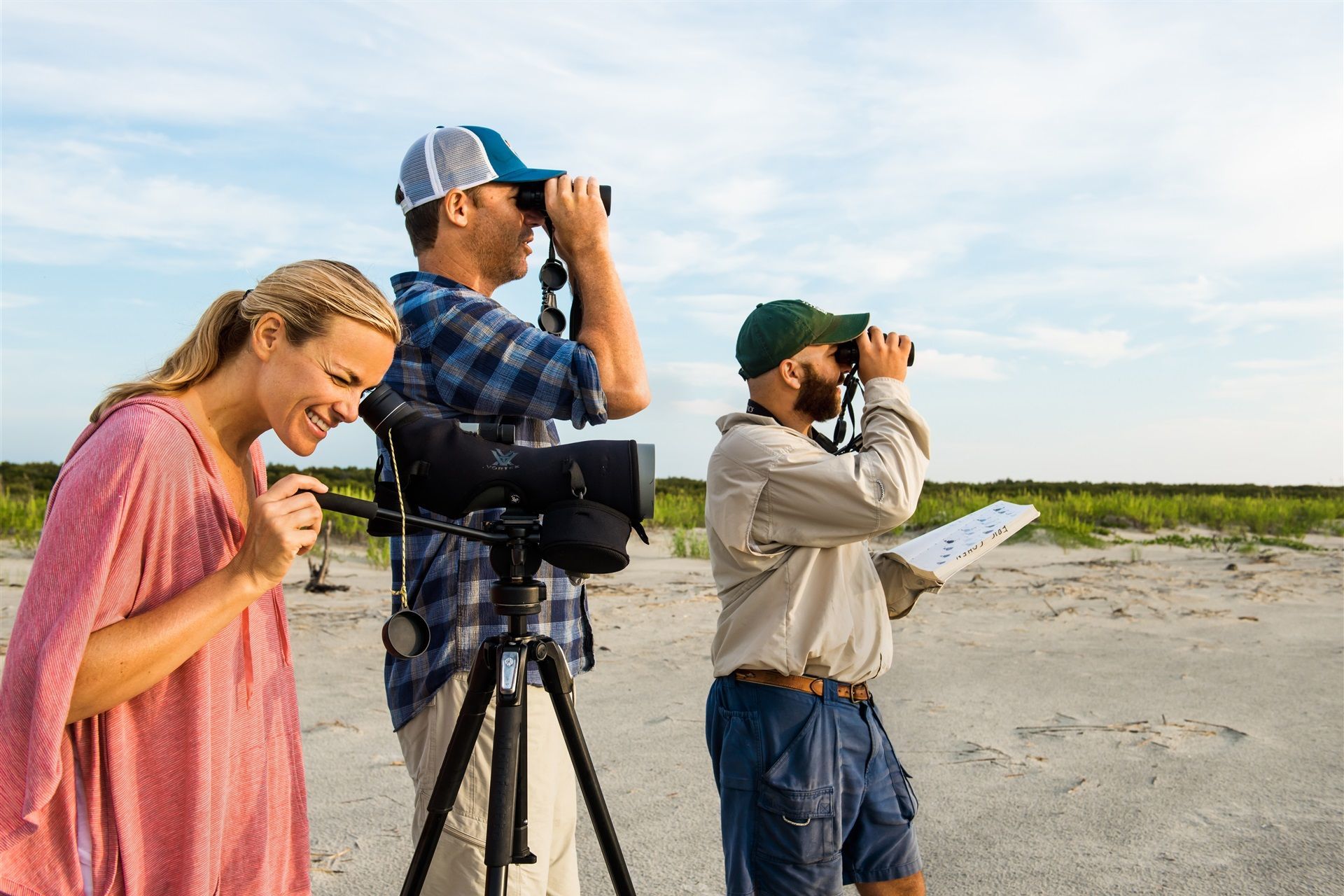 Celebrate the fall migration on Little St. Simons Island! Guest ornithologists join our staff naturalists on excursions highlighting the abundance of species that flock here during this special time. September 22 - 29, 2016. Arrive September 22 and stay three nights, OR September 27 for four nights nights, OR stay for all seven nights! Availability is limited, so call 888-733-5774 between 9:00am and 5:00pm ET daily or visit our Reservations page for availability and reservations.


Likely Sightings:
black-crowned night heron
reddish egret
Caspian tern
royal tern
long-billed curlew
piping plover
black-bellied plover
glossy ibis
marbled godwit
black-necked stilt
American oystercatcher
Northern harrier
red knot
American bittern
marsh wren
great black-backed gull
nighthawk
osprey
brown thrasher
ruby throated hummingbird
yellow warbler
American redstart
Eastern kingbird
blue-winged teal
bald eagle
anhinga
and many, many more!


SEVEN-NIGHT PACKAGE: $4,475** all-inclusive for two.
Arrive on the afternoon of Thursday, September 22; depart Thursday, September 29.

FOUR-NIGHT PACKAGE: $2,500** all-inclusive for two.
Arrive on the afternoon of Sunday, September 25; depart Thursday, September 29.!
THREE-NIGHT WEEKENDER PACKAGE: $1975**, all-inclusive for two.
Arrive on the afternoon of Thursday, September 22 and depart Sunday, September 25.
**All packages are subject to taxes and 18% service charge.
****There is an additional charge for Tom House ($100/night) and Michael Cottage (price times two + $100/night, accommodates four people).
Featuring Guest Ornithologists Georgeann Schmalz & Ian Davies
---
Georgeann Schmalz:
September 22 - 25
Georgeann Schmalz has been sharing her passion for birds in one way or another
her entire career.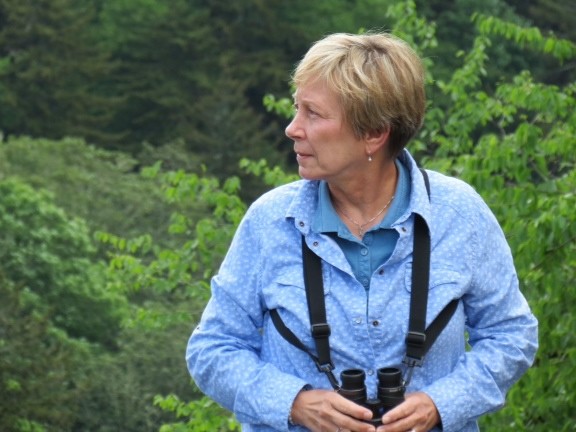 After receiving her graduate degree from Clemson University, she began teaching at Fernbank Science Center in DeKalb County, Georgia for almost 30 years. Her role at Fernbank included teaching ornithology, ecology and animal behavior to grades K-12 along with numerous adult workshops.
In addition to teaching, Georgann has written over 45 articles for the Fernbank Quarterly and The Oriole, the journal of the Georgia Ornithological Society. She began and operated a MAPS (Monitoring Avian Productivity and Survivorship) banding station in Fernbank Forest, conducted schoolyard wildlife habitat workshops for the staff and students for DeKalb County Schools, and is a certified instructor-trainer of ProjectWild, Project Learning Tree and Project Wet.
Georgann is a three time past-president of the Atlanta Audubon Society, where she created an Audubon Master Birder Program and an annual Wildlife Sanctuary Tour of Gardens in the Atlanta area. In addition, she has written a bird and forest curriculum for Our Shared Forests, a joint program between the Maquipucuna Foundation of Ecuador and the State Botanic Gardens and UGA.
Georgann began her own business, Birding Adventures, Inc., and has continued teaching workshops, conducting local field trips, wildlife consulting, and leading birding trips across the United States, Central and South America.
---
Ian Davies:
September 25 - 29
Ian Davies has been fascinated by birds since the age of 12, when he visited an avian research station near his family home in Manomet, Massachusetts. Things have never been the same. His passion for all things bird has taken him to 30 countries in the pursuit of the amazing natural treasures that this world has to offer.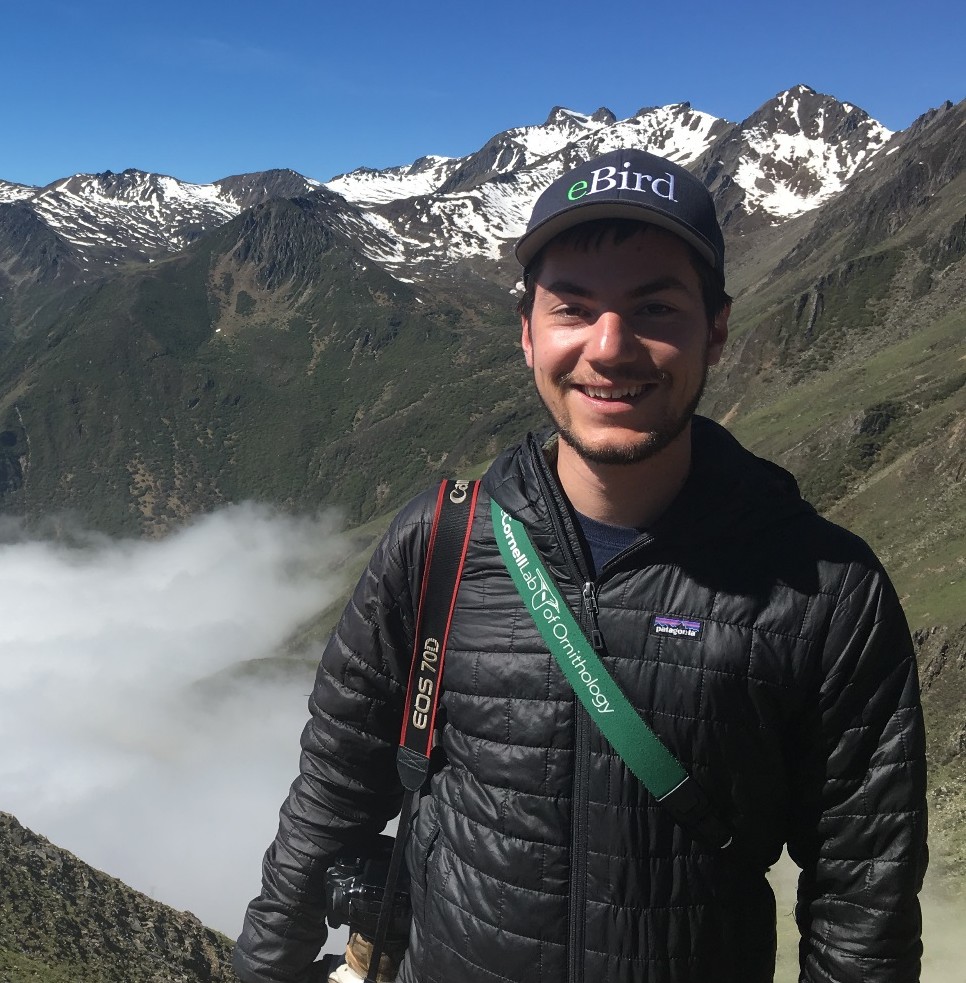 Shorebirds are one of his favorite groups of birds, and three summers spent working in the Arctic National Wildlife Refuge on shorebird breeding ecology cemented that interest for life. Ian works with eBird at the Cornell Lab of Ornithology, one of the largest citizen-science projects in the world, where he enjoys exploring ways to engage the general public and the global community of birders through citizen science. He is excited to share thoughts and perspectives on conservation and birds from the local to global scales, and to enjoy the avian splendor of Little St. Simons Island with you.
Photo: Ian between birds at Balangshan; a 15,000 foot pass in the Himalayas of Sichuan, China. May 2016.
2017 Spring Birding Days with Scott Weidensaul
April 23 - 30, 2017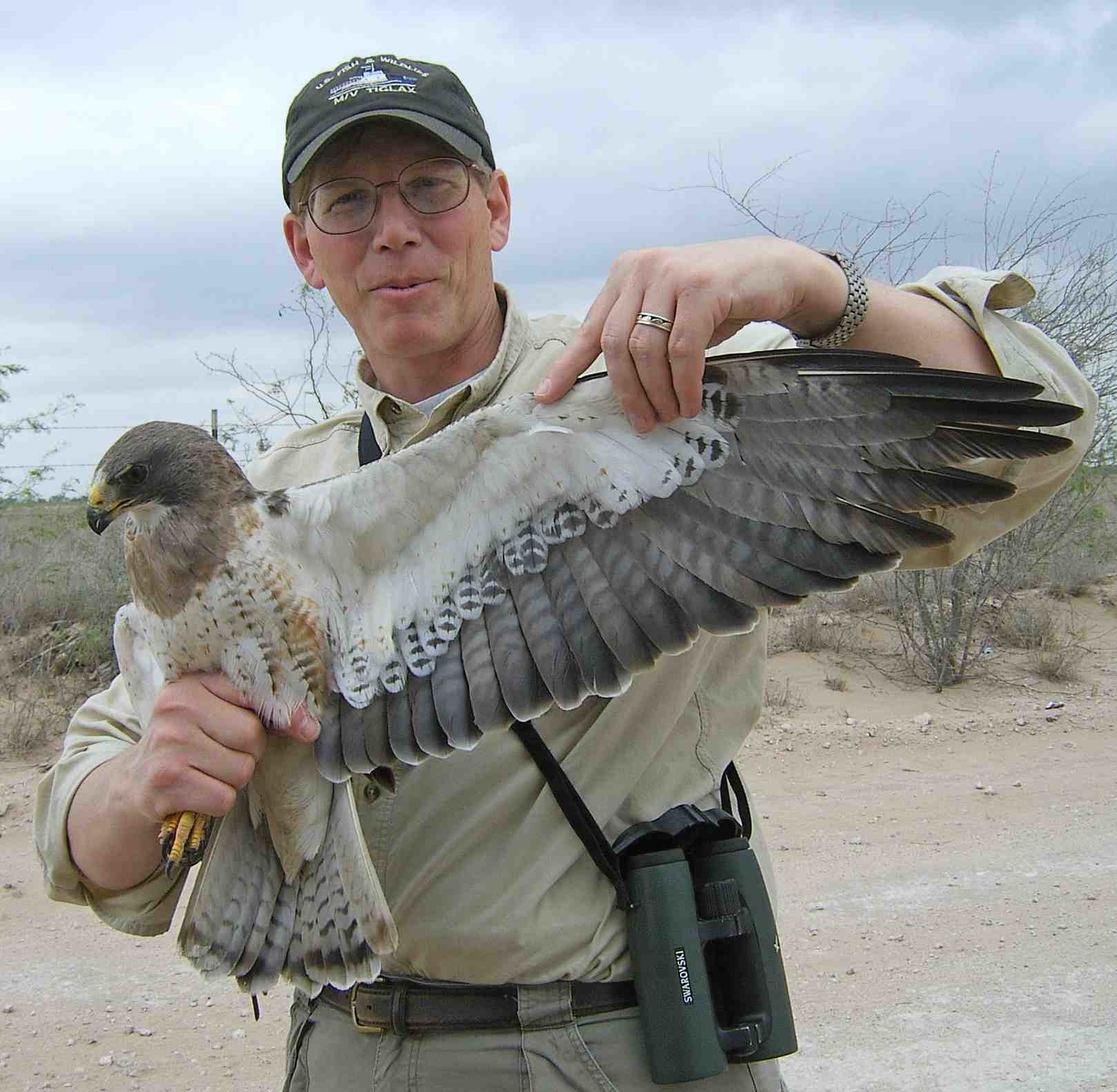 Join naturalist and author Scott Weidensaul for a celebration of the spring migration! In addition to our regular activities, we'll be highlighting the abundance of species that flock to Little St. Simons Island during this special time. Weidensaul is the author of more than two dozen books on nature, including the Pulitzer Prize finalist "Living on the Wind: Across the Hemisphere with Migrating Birds." He is an active field researcher, studying the migration of hawks, hummingbirds and owls.
In field trips and evening lectures, you'll explore the dynamics and mechanics of bird migration firsthand, learning how the birds that fill the beaches and forests here are able to travel the globe and find their way. You'll learn about the conservation challenges facing migrants, and how changes in our every day lives (including the kind of coffee we serve on Little St. Simons Island) can make a big difference for migratory birds. This is an amazing opportunity to work on your bird identification skills with Weidensaul and the island's staff of naturalist guides at your side.
All packages are priced per couple, double-occupancy. All meals (including beer & wine), naturalist-led activities, use of the island's equipment (kayaks, fishing tackle, bicycles, etc.) and boat transportation to/from the island are included. Taxes and 18% service charge are applied to all packages. Rates for Tom House and Michael Cottage are higher.
Seven-night package: $4,475
Arrive on the afternoon of Sunday, April 23rd and depart on the morning of Sunday, April 30th
Four-night package: $2,500
Arrive on the afternoon of Sunday, April 23rd and depart on Thursday, April 27th.
Three-night package: $1,975
Arrive Thursday, April 27th and depart on the morning of Sunday, April 30th.
Spring Birding Days with Scott Weidensaul
Likely Sightings Include:
red knots
ruby crowned kinglets
parulas
blue-grey gnatcatchers
vireos
American oystercatchers
bald eagles
black-necked stilts
painted buntings
egrets
anhingas
ruby-throated hummingbirds
roseate spoonbills
Wilson's plovers
cedar waxwing
summer tanager
black-throated blue warbler
black-throated green warbler
Cape May warbler
prairie warbler
palm warbler
American redstart
worm-eating warbler
pine warbler
black poll warbler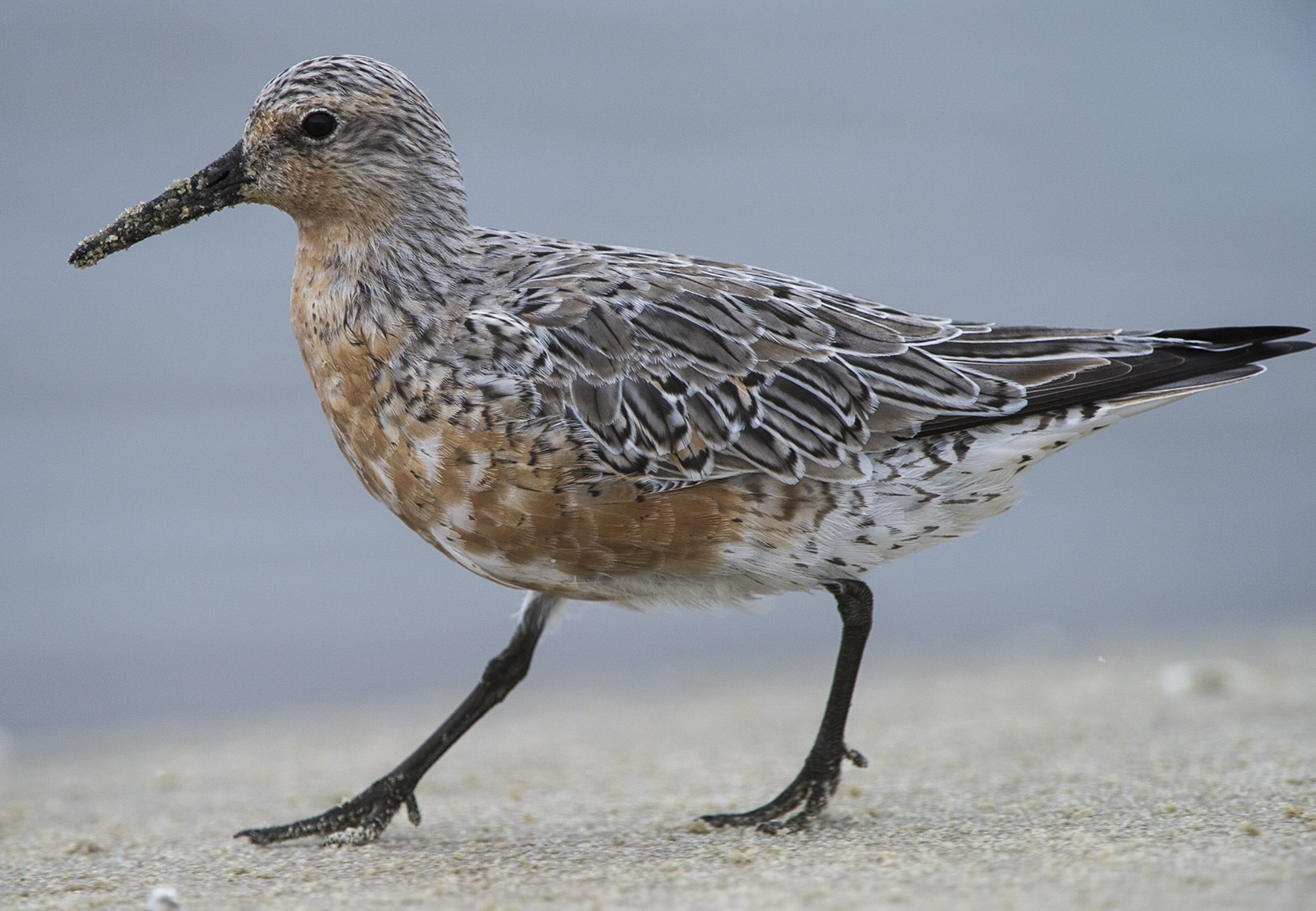 Marine Debris Cleanup
Third night free: Arrive 12/11/16 or 1/16/17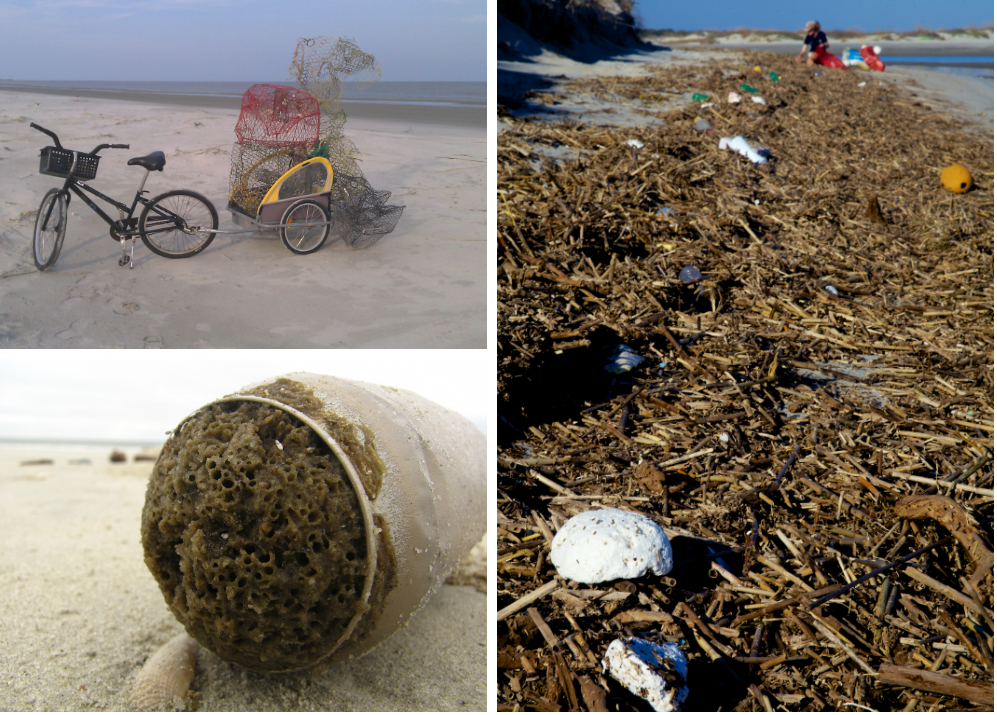 Little St. Simons Island's many treasures include our seven-mile stretch of undeveloped beach and thousands of acres of marsh More than just a beautiful landscape, these are prime habitats for a variety of species of wildlife. Although mostly pristine, it is not uncommon to find manmade debris on our island.
Because of the connectedness of the seas, marine debris is a widespread issue facing the world's oceans and coastal ecosystems. Last year alone, we removed over two thousand pounds of debris from our beaches and marshes. In cooperation with the Ocean Conservancy and Rivers Alive of Georgia, we have not only been cleaning up our beach, but documenting every piece of marine debris that we remove. This information is submitted to a database of debris collected from beaches around the world. By documenting the debris we collect, we are contributing to a debris profile of our oceans. In addition to removing potential hazards to wildlife, this data helps us create more effective solutions.
Continuing with this effort, we would like to invite you to participate in a comprehensive sweep of our beaches. With your help, we can cover a greater distance making a more significant impact on the beach. To show our gratitude for your participation, we're offering a third night free. Arrive 12/11/16 or 1/16/17 and participate in the cleanup on the second day of your stay.
Marine debris has been documented affecting at least 267 species worldwide. This includes 86% of all sea turtle species, 44% of all seabird species, and 43% of all marine mammal species.
Entanglement and ingestion of plastic are two of the main dangers that debris poses to wildlife, and unfortunately we have seen examples of both pretty close to home. A couple years ago, a pygmy sperm whale stranded on Jekyll Island, and the necropsy revealed two large pieces of black plastic sheeting in its gut. The Georgia Sea Turtle Center has also admitted several patients suffering wounds from entanglement, and found small pieces of plastic and strands of monofilament in the digestive tracts of their patients.
Now is a critical time for debris removal. Beginning in the spring, our beach becomes feeding and nesting grounds for several species of birds including red knots, Wilson's plovers, and American oystercatchers. We'll also see female sea turtles feeding in the coastal waters and nesting on our beaches. In order to minimize disturbance of wildlife, marine debris cleanup is best preformed during the winter.
We would like anyone interested in learning more about marine debris issues and solutions to take advantage of this special event. In addition to everything you expect from a stay on Little St. Simons Island, there will be an evening "Trash Talk" presentation, discussions, and a chance to make a difference for wildlife. On the second day of your stay, we will spend a few hours on the beach surveying and removing debris. While the workload will be light, it will have a great impact.
As a special thank you for your hard work, participants will receive their third night free. The island is limited to 32 overnight guests, so call today to reserve your room, or click on the "Book Now" button at the top of this page. Lodge@LittleSSI.com 912.638.7472.