Fall Birding Days
September 22 - 29, 2016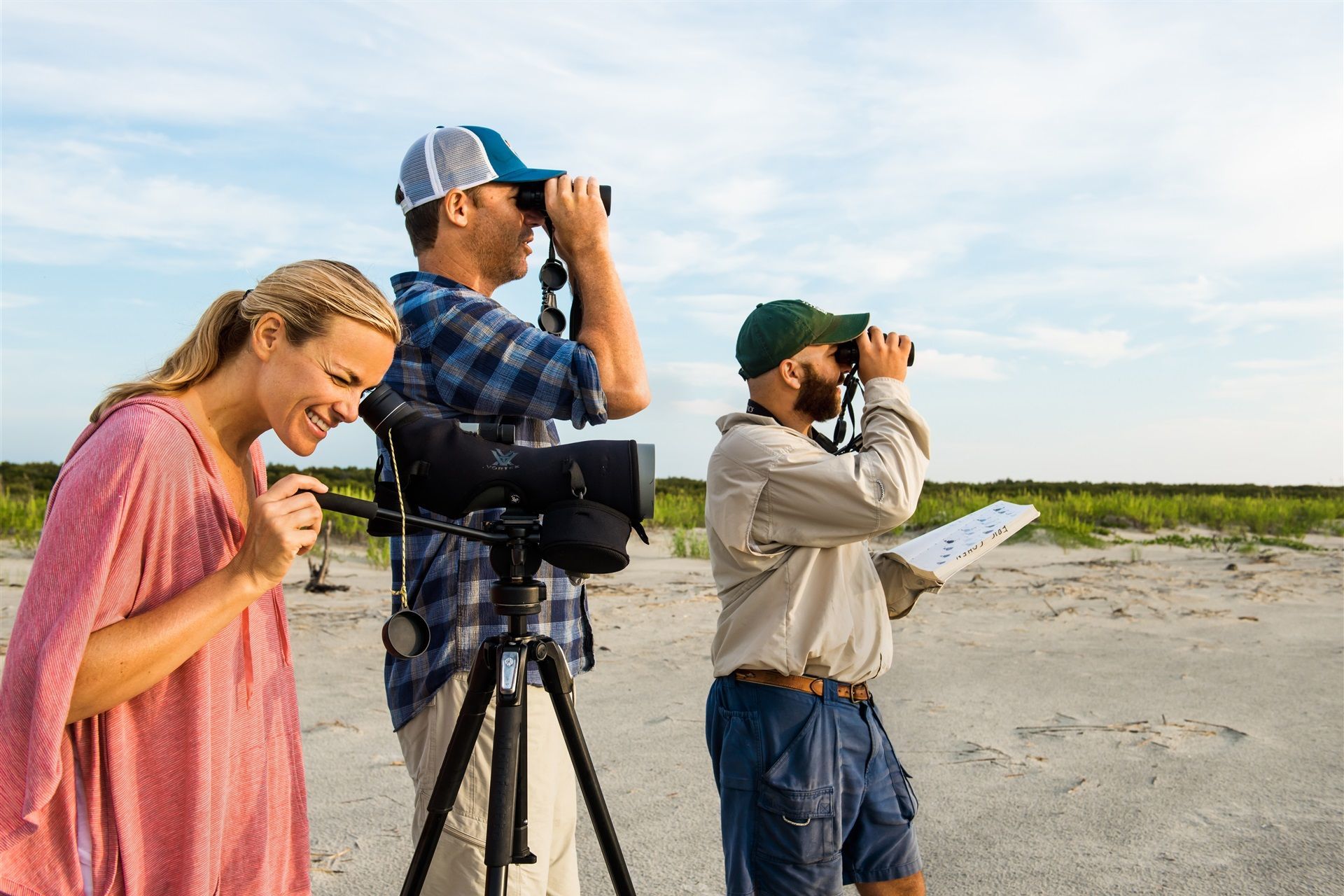 Celebrate the fall migration on Little St. Simons Island! Guest ornithologists join our staff naturalists on excursions highlighting the abundance of species that flock here during this special time. September 22 - 29, 2016. Arrive September 22 and stay three nights, OR September 27 for four nights nights, OR stay for all seven nights! Availability is limited, so call 888-733-5774 between 9:00am and 5:00pm ET daily or visit our Reservations page for availability and reservations.


Likely Sightings:
black-crowned night heron
reddish egret
Caspian tern
royal tern
long-billed curlew
piping plover
black-bellied plover
glossy ibis
marbled godwit
black-necked stilt
American oystercatcher
Northern harrier
red knot
American bittern
marsh wren
great black-backed gull
nighthawk
osprey
brown thrasher
ruby throated hummingbird
yellow warbler
American redstart
Eastern kingbird
blue-winged teal
bald eagle
anhinga
and many, many more!


SEVEN-NIGHT PACKAGE: $4,475** all-inclusive for two.
Arrive on the afternoon of Thursday, September 22; depart Thursday, September 29.

FOUR-NIGHT PACKAGE: $2,500** all-inclusive for two.
Arrive on the afternoon of Sunday, September 25; depart Thursday, September 29.!
THREE-NIGHT WEEKENDER PACKAGE: $1975**, all-inclusive for two.
Arrive on the afternoon of Thursday, September 22 and depart Sunday, September 25.
**All packages are subject to taxes and 18% service charge.
****There is an additional charge for Tom House ($100/night) and Michael Cottage (price times two + $100/night, accommodates four people).
Featuring Guest Ornithologists Georgeann Schmalz & Ian Davies
---
Georgeann Schmalz:
September 22 - 25
Georgeann Schmalz has been sharing her passion for birds in one way or another
her entire career.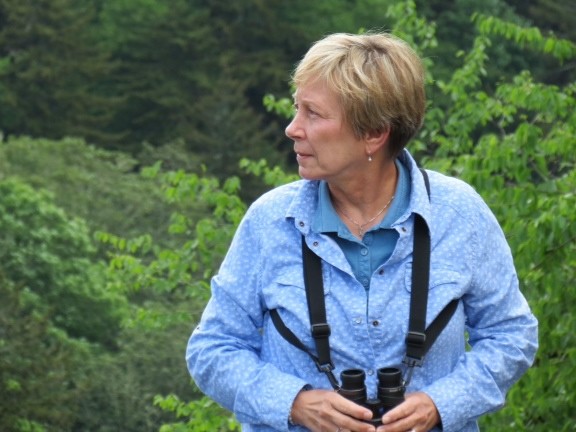 After receiving her graduate degree from Clemson University, she began teaching at Fernbank Science Center in DeKalb County, Georgia for almost 30 years. Her role at Fernbank included teaching ornithology, ecology and animal behavior to grades K-12 along with numerous adult workshops.
In addition to teaching, Georgann has written over 45 articles for the Fernbank Quarterly and The Oriole, the journal of the Georgia Ornithological Society. She began and operated a MAPS (Monitoring Avian Productivity and Survivorship) banding station in Fernbank Forest, conducted schoolyard wildlife habitat workshops for the staff and students for DeKalb County Schools, and is a certified instructor-trainer of ProjectWild, Project Learning Tree and Project Wet.
Georgann is a three time past-president of the Atlanta Audubon Society, where she created an Audubon Master Birder Program and an annual Wildlife Sanctuary Tour of Gardens in the Atlanta area. In addition, she has written a bird and forest curriculum for Our Shared Forests, a joint program between the Maquipucuna Foundation of Ecuador and the State Botanic Gardens and UGA.
Georgann began her own business, Birding Adventures, Inc., and has continued teaching workshops, conducting local field trips, wildlife consulting, and leading birding trips across the United States, Central and South America.
---
Ian Davies:
September 25 - 29
Ian Davies has been fascinated by birds since the age of 12, when he visited an avian research station near his family home in Manomet, Massachusetts. Things have never been the same. His passion for all things bird has taken him to 30 countries in the pursuit of the amazing natural treasures that this world has to offer.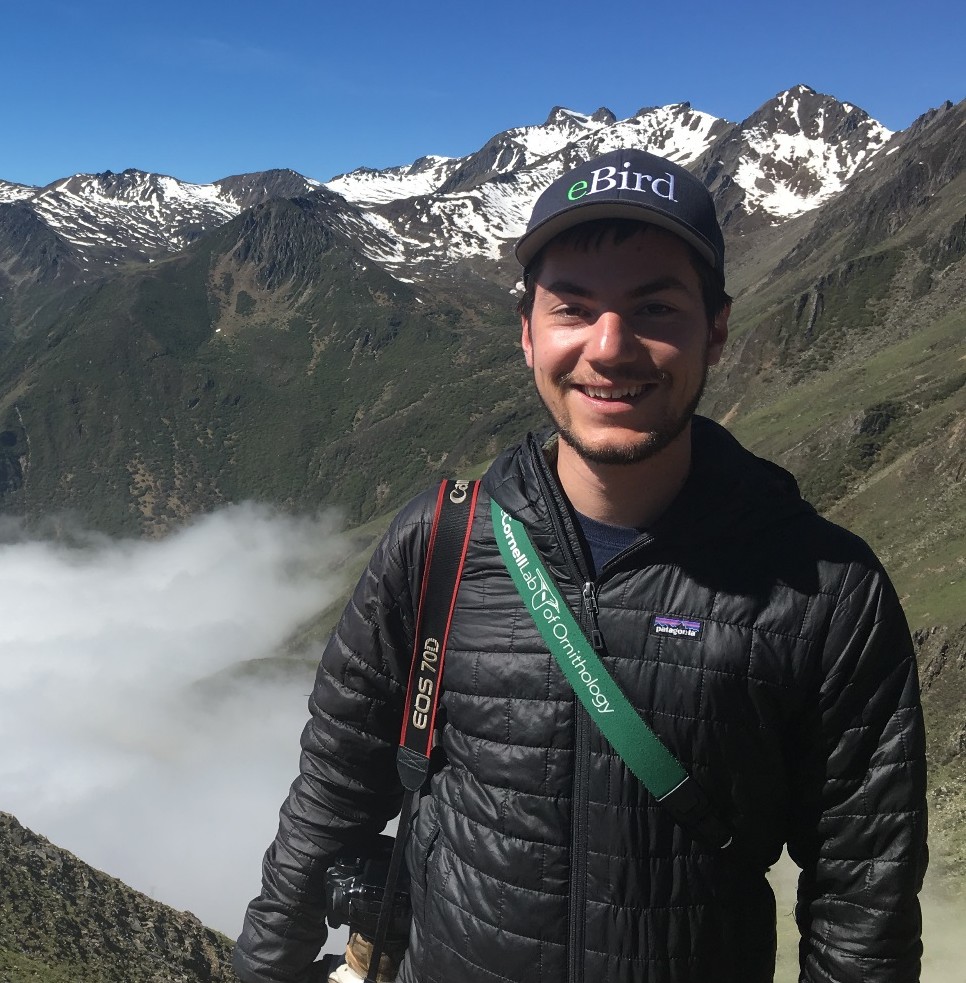 Shorebirds are one of his favorite groups of birds, and three summers spent working in the Arctic National Wildlife Refuge on shorebird breeding ecology cemented that interest for life. Ian works with eBird at the Cornell Lab of Ornithology, one of the largest citizen-science projects in the world, where he enjoys exploring ways to engage the general public and the global community of birders through citizen science. He is excited to share thoughts and perspectives on conservation and birds from the local to global scales, and to enjoy the avian splendor of Little St. Simons Island with you.
Photo: Ian between birds at Balangshan; a 15,000 foot pass in the Himalayas of Sichuan, China. May 2016.
Saltwater Fly Fishing Clinic
w/ guides Robert Ramsay & Capt. Kenny Dodd
Are you or your partner interested in saltwater fly fishing? Have you ever wanted to tie your own flies? Whether you're a freshwater fly fisherman looking to test new waters, or a spinning reel fisherman looking to learn a new method, there is no better opportunity than this!
November 13-16
Three night package: $1875
All-inclusive for two people, double-occupancy
Includes all meals, beverages (plus beer and wine), guided fly fishing instruction, other naturalist-led activities, lodging, use of the island's equipment and boat transportation to/from the island
If you don't have your own gear, we will supply fly rod, reel and flies at no charge
Taxes and 18% service charge are additional
Both guests may participate in the fly fishing clinic, or just one. If you do not participate in the fly fishing clinic, you are welcome to join our naturalists on other guided activities like: birding, kayaking, hiking, beachcombing and truck safaris.
The fly fishing clinic is limited to eight participants, so make your reservation today! Our office is open daily from 9a to 5p: 912.638.7472. For questions, email Taylor@LittleSSI.com.
Meet the Instructors for our 3rd Annual Fly Fishing Clinic
Robert Ramsay & Capt. Kenny Dodd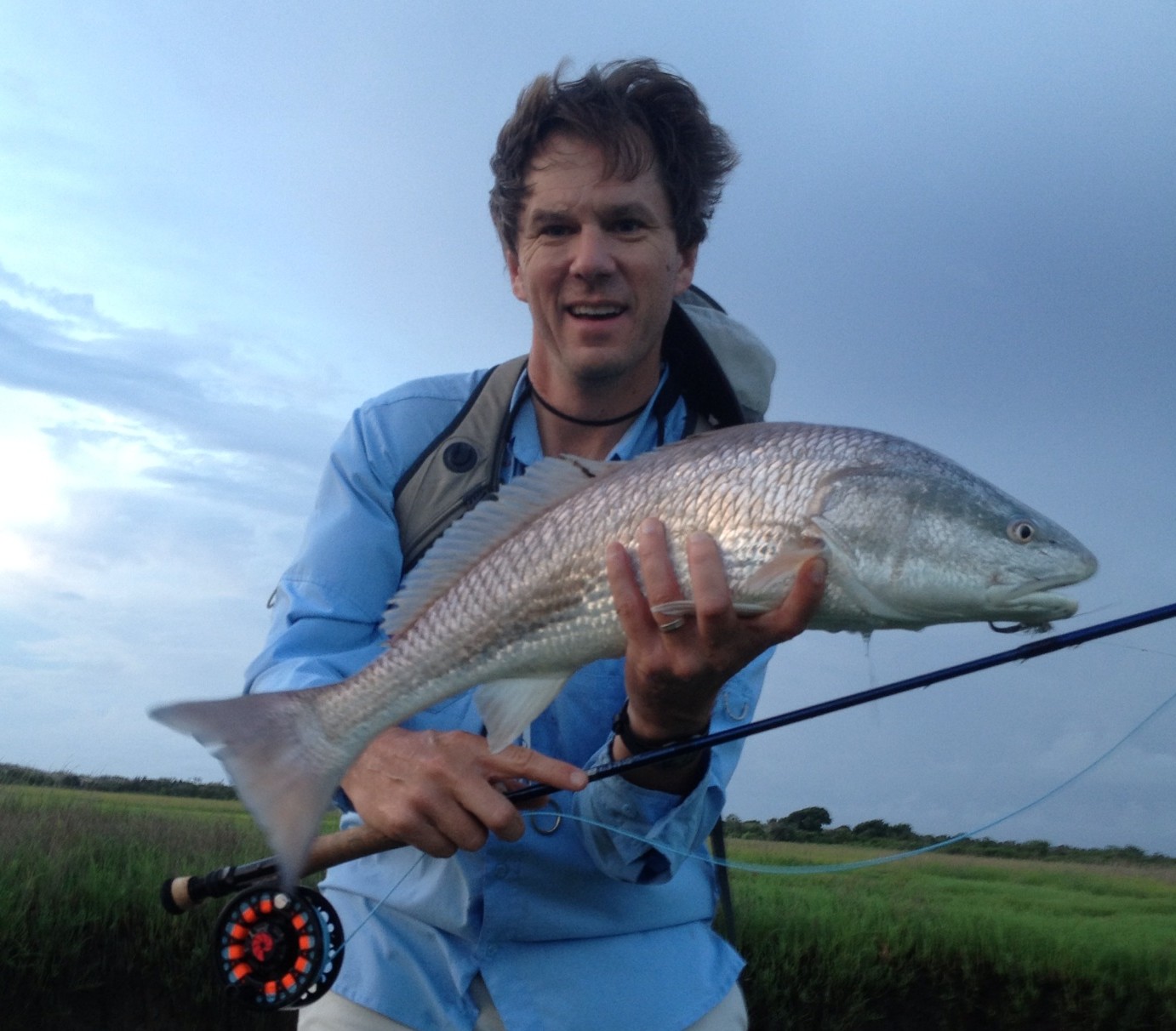 For ten years, Robert Ramsay managed to be wherever the fishing was in season by bouncing between three continents. He has guided in Montana, Alaska, Russia and Argentina. Robert is former president of the American Fly Fishing Association, and is the current president of the Georgia Conservancy.
Captain Kenny Dodd is a US Coast Guard-licensed and International Game Fish Association-certified, guide. He operates Sapelo Light Charters and ties flies out of his McIntosh County home. Kenny specializes in quality flies for trout, redfish, tripletail, flounder, tarpon, bonefish and largemouth bass and sells them to local guides and their customers. His instruction caters to all ages and skill levels. Captain Dodd loves nothing more than turning a fisherman on to saltwater fly fishing.
He attributes his love for fly fishing to his mentor, Captain Larry Kennedy, Jr. His first fly fish outing with Kennedy was 25 years ago on Little St. Simons Island. Kenny believes strongly of being a good steward of our rich marine environment.
Marine Debris Cleanup
Third night free: Arrive 12/11/16 or 1/16/17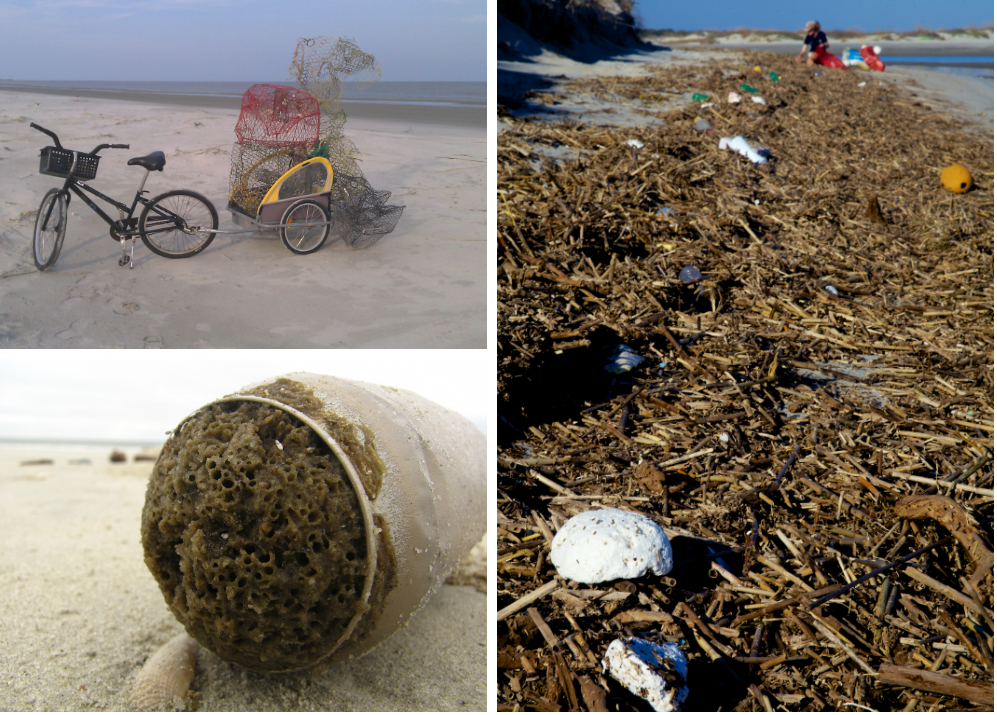 Little St. Simons Island's many treasures include our seven-mile stretch of undeveloped beach and thousands of acres of marsh More than just a beautiful landscape, these are prime habitats for a variety of species of wildlife. Although mostly pristine, it is not uncommon to find manmade debris on our island.
Because of the connectedness of the seas, marine debris is a widespread issue facing the world's oceans and coastal ecosystems. Last year alone, we removed over two thousand pounds of debris from our beaches and marshes. In cooperation with the Ocean Conservancy and Rivers Alive of Georgia, we have not only been cleaning up our beach, but documenting every piece of marine debris that we remove. This information is submitted to a database of debris collected from beaches around the world. By documenting the debris we collect, we are contributing to a debris profile of our oceans. In addition to removing potential hazards to wildlife, this data helps us create more effective solutions.
Continuing with this effort, we would like to invite you to participate in a comprehensive sweep of our beaches. With your help, we can cover a greater distance making a more significant impact on the beach. To show our gratitude for your participation, we're offering a third night free. Arrive 12/11/16 or 1/16/17 and participate in the cleanup on the second day of your stay.
Marine debris has been documented affecting at least 267 species worldwide. This includes 86% of all sea turtle species, 44% of all seabird species, and 43% of all marine mammal species.
Entanglement and ingestion of plastic are two of the main dangers that debris poses to wildlife, and unfortunately we have seen examples of both pretty close to home. A couple years ago, a pygmy sperm whale stranded on Jekyll Island, and the necropsy revealed two large pieces of black plastic sheeting in its gut. The Georgia Sea Turtle Center has also admitted several patients suffering wounds from entanglement, and found small pieces of plastic and strands of monofilament in the digestive tracts of their patients.
Now is a critical time for debris removal. Beginning in the spring, our beach becomes feeding and nesting grounds for several species of birds including red knots, Wilson's plovers, and American oystercatchers. We'll also see female sea turtles feeding in the coastal waters and nesting on our beaches. In order to minimize disturbance of wildlife, marine debris cleanup is best preformed during the winter.
We would like anyone interested in learning more about marine debris issues and solutions to take advantage of this special event. In addition to everything you expect from a stay on Little St. Simons Island, there will be an evening "Trash Talk" presentation, discussions, and a chance to make a difference for wildlife. On the second day of your stay, we will spend a few hours on the beach surveying and removing debris. While the workload will be light, it will have a great impact.
As a special thank you for your hard work, participants will receive their third night free. The island is limited to 32 overnight guests, so call today to reserve your room, or click on the "Book Now" button at the top of this page. Lodge@LittleSSI.com 912.638.7472.
Availability Update
There are still a few rooming options left for the December dates, but only Michael Cottage and Tom House remain for the January dates. Both are private cottages and have higher rates than other rooms, yet they are still eligible for the free third night.
2017 Spring Birding Days with Scott Weidensaul
April 23 - 30, 2017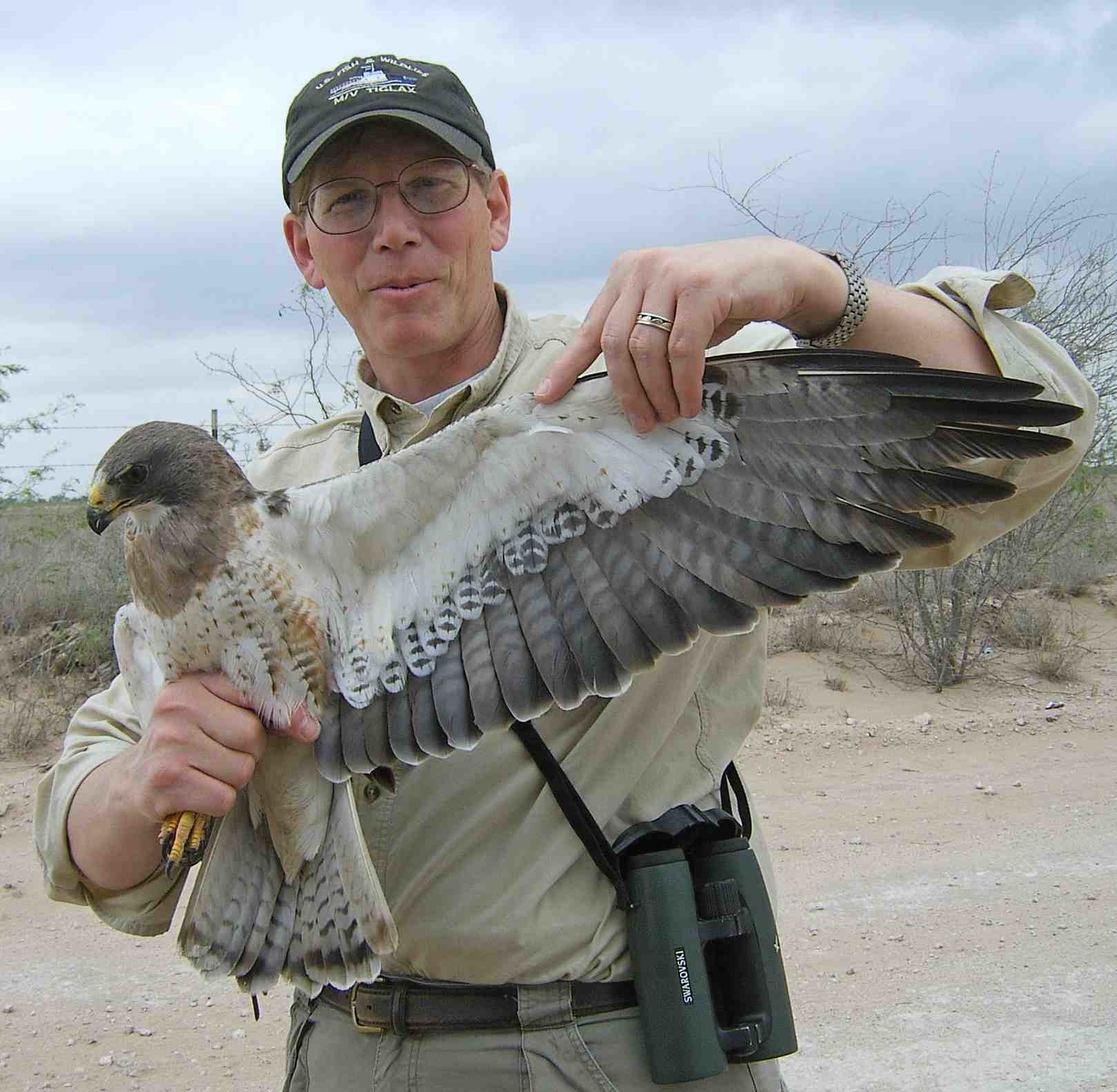 Join naturalist and author Scott Weidensaul for a celebration of the spring migration! In addition to our regular activities, we'll be highlighting the abundance of species that flock to Little St. Simons Island during this special time. Weidensaul is the author of more than two dozen books on nature, including the Pulitzer Prize finalist "Living on the Wind: Across the Hemisphere with Migrating Birds." He is an active field researcher, studying the migration of hawks, hummingbirds and owls.
In field trips and evening lectures, you'll explore the dynamics and mechanics of bird migration firsthand, learning how the birds that fill the beaches and forests here are able to travel the globe and find their way. You'll learn about the conservation challenges facing migrants, and how changes in our every day lives (including the kind of coffee we serve on Little St. Simons Island) can make a big difference for migratory birds. This is an amazing opportunity to work on your bird identification skills with Weidensaul and the island's staff of naturalist guides at your side.
All packages are priced per couple, double-occupancy. All meals (including beer & wine), naturalist-led activities, use of the island's equipment (kayaks, fishing tackle, bicycles, etc.) and boat transportation to/from the island are included. Taxes and 18% service charge are applied to all packages. Rates for Tom House and Michael Cottage are higher.
Seven-night package: $4,475
Arrive on the afternoon of Sunday, April 23rd and depart on the morning of Sunday, April 30th
Four-night package: $2,500
Arrive on the afternoon of Sunday, April 23rd and depart on Thursday, April 27th.
Three-night package: $1,975
Arrive Thursday, April 27th and depart on the morning of Sunday, April 30th.
Spring Birding Days with Scott Weidensaul
Likely Sightings Include:
red knots
ruby crowned kinglets
parulas
blue-grey gnatcatchers
vireos
American oystercatchers
bald eagles
black-necked stilts
painted buntings
egrets
anhingas
ruby-throated hummingbirds
roseate spoonbills
Wilson's plovers
cedar waxwing
summer tanager
black-throated blue warbler
black-throated green warbler
Cape May warbler
prairie warbler
palm warbler
American redstart
worm-eating warbler
pine warbler
black poll warbler