August 2, 2012
Black Skimmers nest on North Main Beach
Posted by: Ecological Management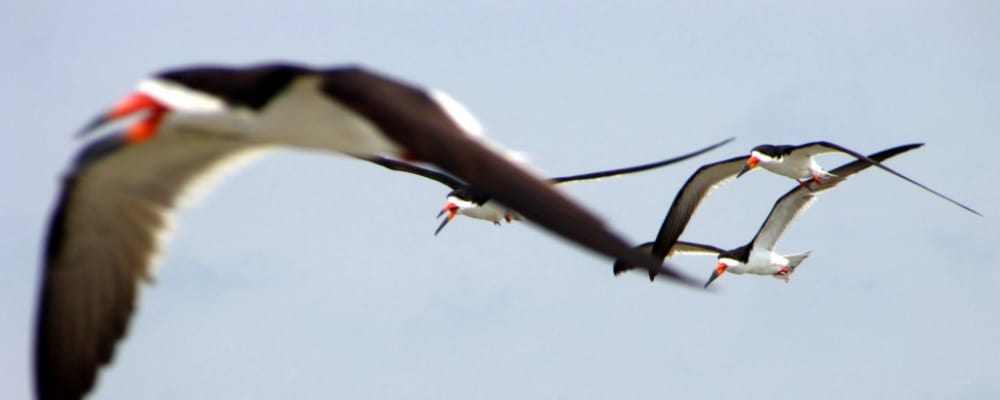 We are nearing the end of the summer and the end of nesting season for our shorebirds. However, the Black Skimmers (Rynchops niger) have set up a pretty sizable colony on the northern tip of our beach, near Sancho Panza Creek. We estimate over 75 nests in the colony so far!
There are several beach-nesting birds that congregate in colonies including some gulls, terns, and the Black Skimmers. By laying nests at the same time in the same area, each nesting pair is reducing its chances of having their nest lost in the event that a predator comes in. Also, the Black Skimmers can become aggressive when defending their colony against outside threats.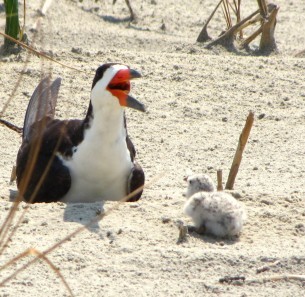 However, if a predator like a raccoon (which frequent our beaches) were to discover the colony, they could wipe out the entire colony in just a few nights. This year, we are employing a new management strategy–electric fencing.
On June 21, we set up the first stretches of electric fencing around ten nests. With two separate areas fenced in, one was electrified and one was not. A few weeks later, the colony had expanded with nest "scrapes" spread over a much larger area.
In mid July, we encompassed all of the scrapes and nests we had found with the electrified fence and haven't seen any signs of predation by raccoons or other mammalian predators since.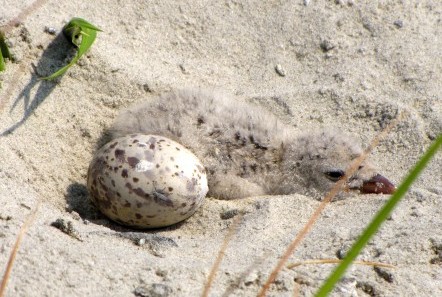 Some of the earliest laid nests have begun to hatch, and there are several chicks running around within the colony. The chicks are still susceptible to predators, and as they start to move around we are worried they might venture outside the protection of the fence. After talking with members of our Ecological Advisory Board who suggested the chicks might move around in search of shade, we erected some temporary shade shelters within the colony.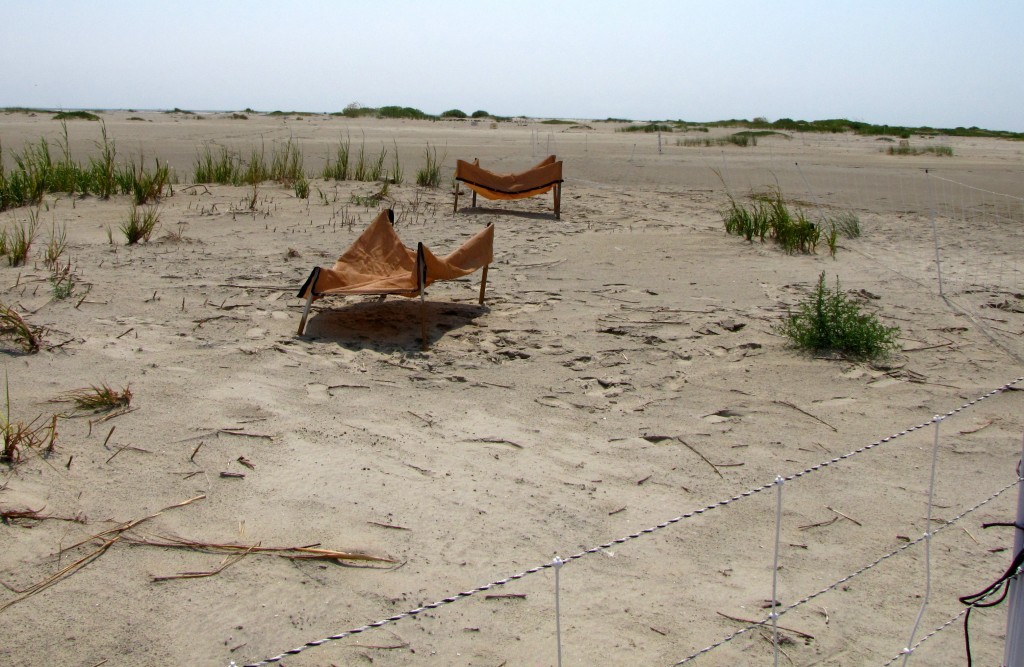 Shade structures within the colony should prevent discourage chicks from leaving the fence.
We will continue to monitor the colony, and hopefully the Black Skimmers will continue their success!