June 1, 2014
Sea turtle season is underway!
Posted by: Ecological Management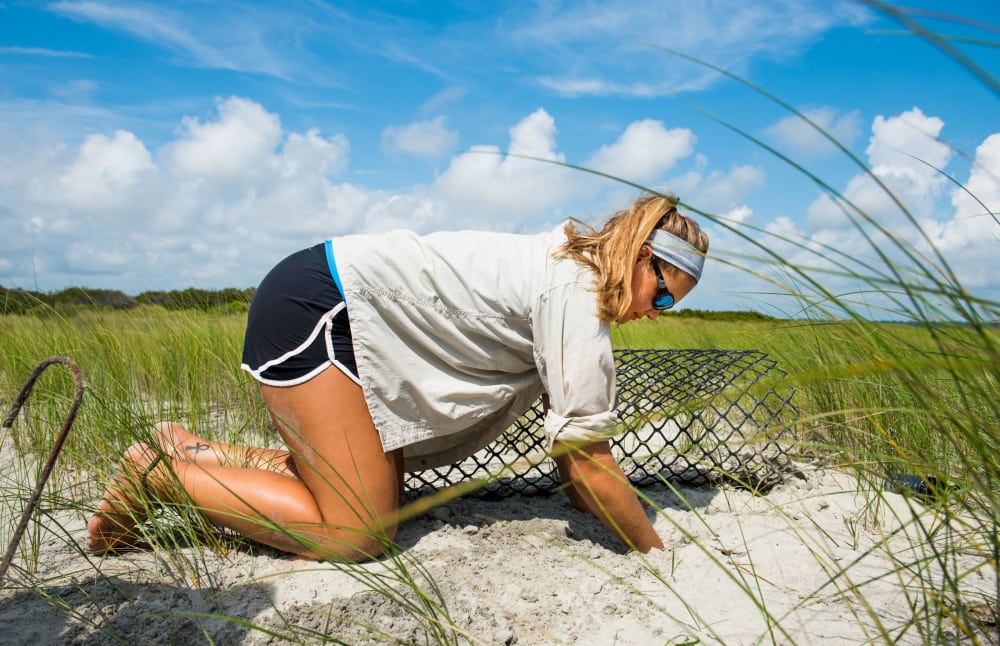 We are happy to announce the beginning of sea turtle nesting season here on the Georgia coast. Each year from May to August, female sea turtles laboriously crawl out of the ocean under the cover of darkness to deposit their eggs in dry sand. There, the eggs will incubate for about 60 days then hundreds of tiny turtle hatchlings will make their way out to sea.
Most of the nesting sea turtles on Georgia's coast are loggerhead sea turtles, but so far this year Cumberland and Sapelo have each had a green sea turtle nest, and Blackbeard has had a leatherback nest.
On Little St. Simons Island, we found our first loggerhead nest on May 18th, with a total of 167 eggs! We are now up to seven nests, and are hoping to see nesting activity pick up in the next couple of weeks. Last year, we documented 119 nests!
Each year, LSSI works with the Georgia Sea Turtle Cooperative to monitor and protect turtle nests, and we are happy to have Elise Diehl as our sea turtle technician. Elise rides the entire length of the beach at dawn each day looking for the tracks of nesting females. She documents each crawl and nest she finds, and if necessary will relocate the nests that are in danger of being washed over by the tides too often during their incubation. Each nest is marked and screened with plastic mesh to deter predators, as well. As part of a coast-wide long term genetics project, Elise also takes a sample from each nest.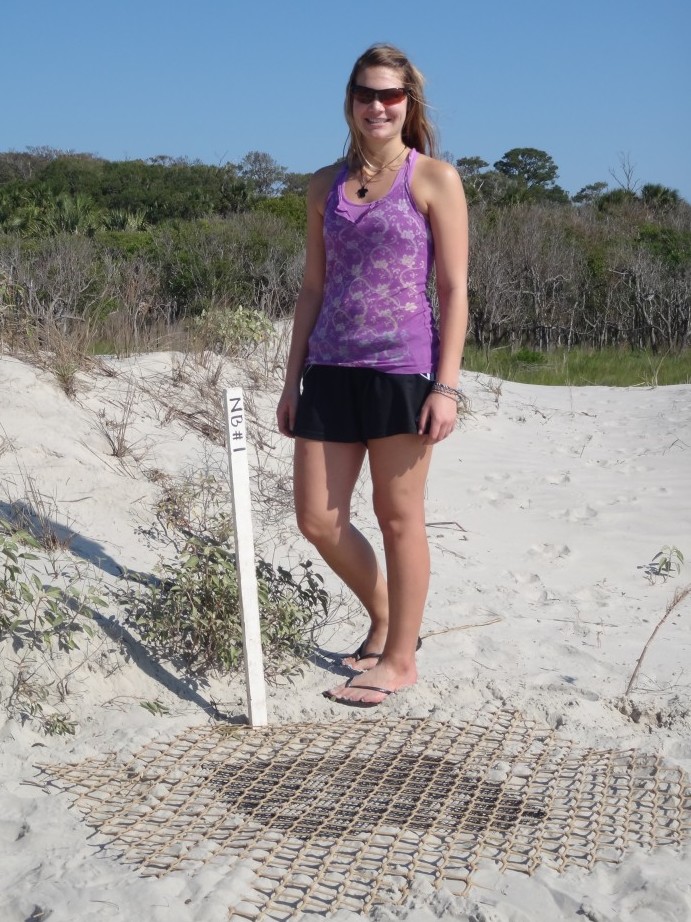 Elise is originally from Bloomfield Hills, Michigan but has been in Georgia since she was 16. Once she moved to Georgia, she was introduced to sea turtles and wanted nothing more than to work with them one day. While earning her B.S in Wildlife Sciences at the University of Georgia, she worked in the lab analyzing the genetic information being collected from each nest on the Georgia coast. Last summer, Elise monitored nesting turtles on Ossabaw Island. After spending a few months at the Georgia Aquarium, she is excited to be back on the coast for another season!