The transition from fall to winter brings a certain crisp spirit of adventure to Little St. Simons; one which makes us feel calm and innately connected to nature and the people with which we share this beautiful space. Synchronously, it plants a seed of vagabond angst; as if in the dwindling daylight hours, there's never enough time to take in all that this temporary time has to offer. The fear of fading day inspires exploration into uncharted oceans of blushing Muhly grasses, hidden ponds of vibrant greens, and wild windswept beaches; We push ourselves to experience the wonders of the autumn world before it fades to winter. Surrounded by serenity and captivating beauty, it proves challenging to capture these fleeting moments. The past four months have been hosts to several programs dedicated to immersing ourselves in the island landscape with fly fishing and marine debris clean ups, and to documenting the passing period through photography and plain air painting. We hope you'll join us on island adventures as we relish in the tail-end of this winter season.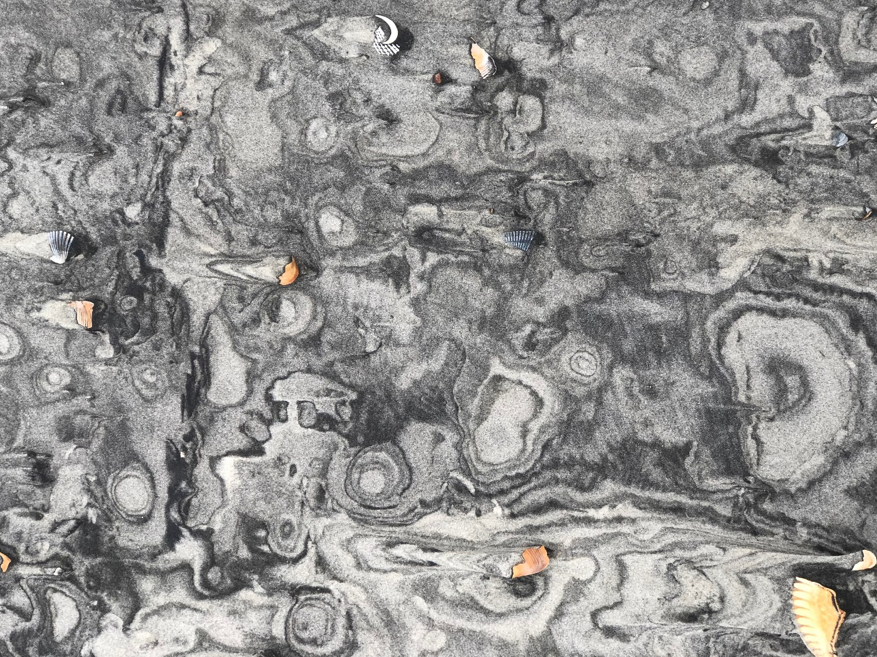 The cooler months bring a plethora of wildlife to the Little St. Simons. September was symbolized by the spiraling flocks of tree swallows soaring above the island's maritime grasslands. As if ushering in the shift in seasons, thousands of these aerial artists danced in on northern winds, descended onto groups of Wax myrtle bushes, and refueled on the fatty wax berries to continue their migrations southward. Large raptors of the island like the Great Horned Owl and the Bald Eagles have once again taken advantage of the prime nesting real estate in our pine and live oak forests. With binoculars you can witness eagle nest renovations taking place and will soon be able to see juveniles peaking over the side. Biking on beach road in the late afternoon you will often hear the shrill whistle of eagles overhead; as the light fades in the dusk hours, you will often be serenaded by the hollow howls of owls. Winter storms brought a surfeit of sea birds within scope shot of our beaches. Naturalists often spent their mornings perched at the end of Bass Creek Road waiting to catch a glimpse of a Northern gannet flying by. Recently we have been experiencing fly-overs from the NOAA Right whale plane, soaring in search of the endangered North Atlantic Right Whales swimming northwards right off or beaches. Learn more about these magnificent giants on our blog: The Right Whale to Save. Low temperatures push alligators and other reptiles deep into insulated burrows. However, when the sun comes out, it is often greeted by Diamondbacks stretching out to sun and gators bathing in the warm rays. The animals seem to enjoy the shift in seasons just as much as we do.
Here's a look back at some of our wonderful winter programs:
The beautiful colors emerging in the early fall make an inspiring pallet for painters at LSSI's plein air painting workshop. This program featured instruction from Peggy Everett, a local artist on St. Simons Island who has dedicated her painting career to protecting natural resources. On Little St. Simons Island she has helped painters capture the islands natural beauty through open air painting. This creative program allowed beginning and advanced painters alike to immerse themselves in the environment and create captivating pieces to document their stay. The workshop entailed both guided instruction, and time to explore the island to find new inspiration. An exhibition held in the barn was the ideal way to round out an exciting stay and admire the creativity of fellow artists.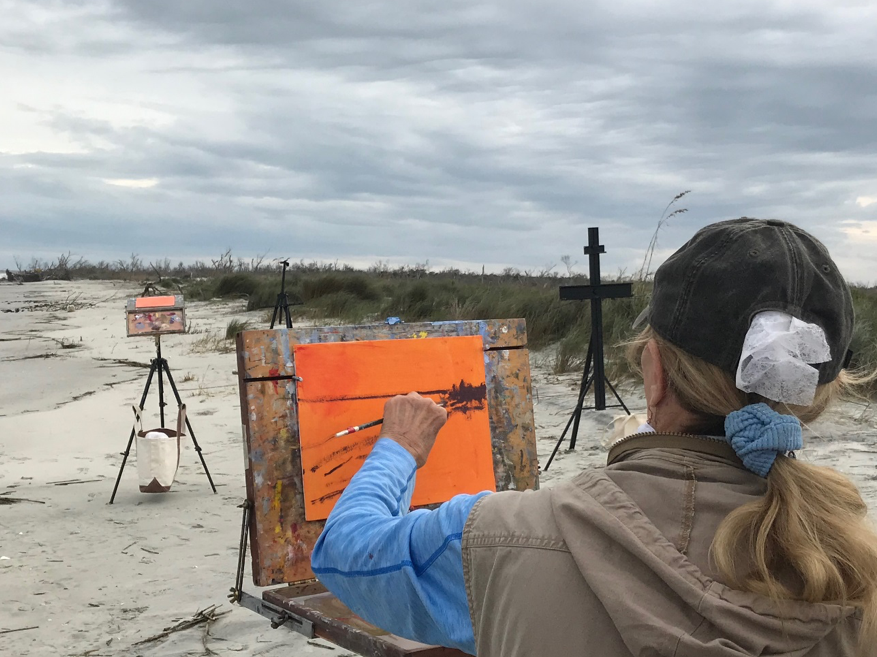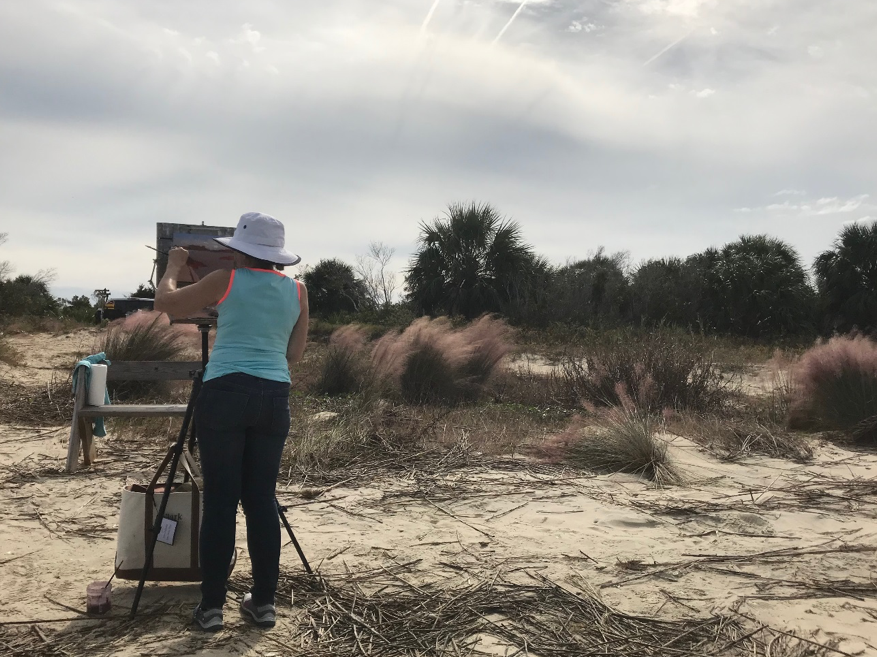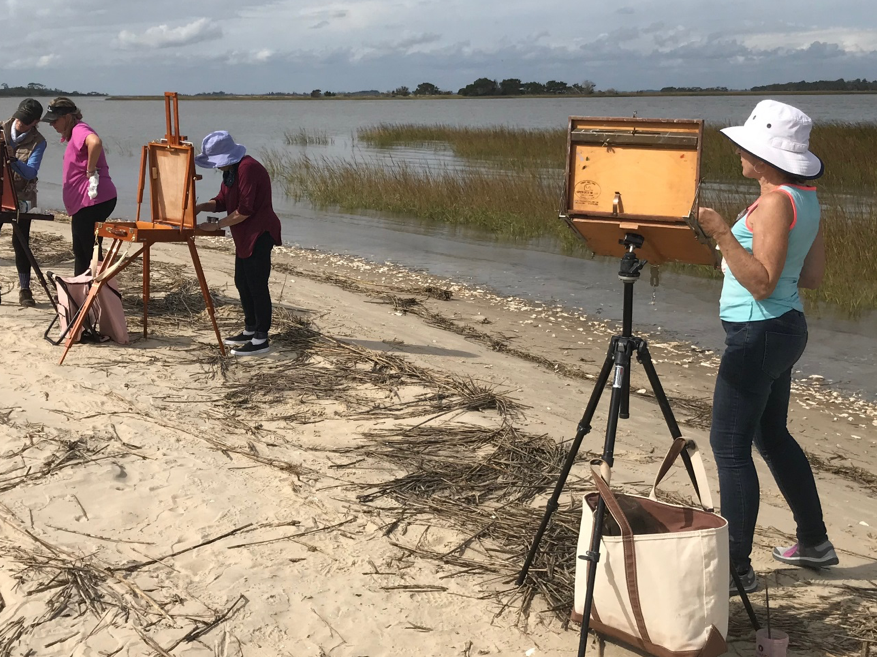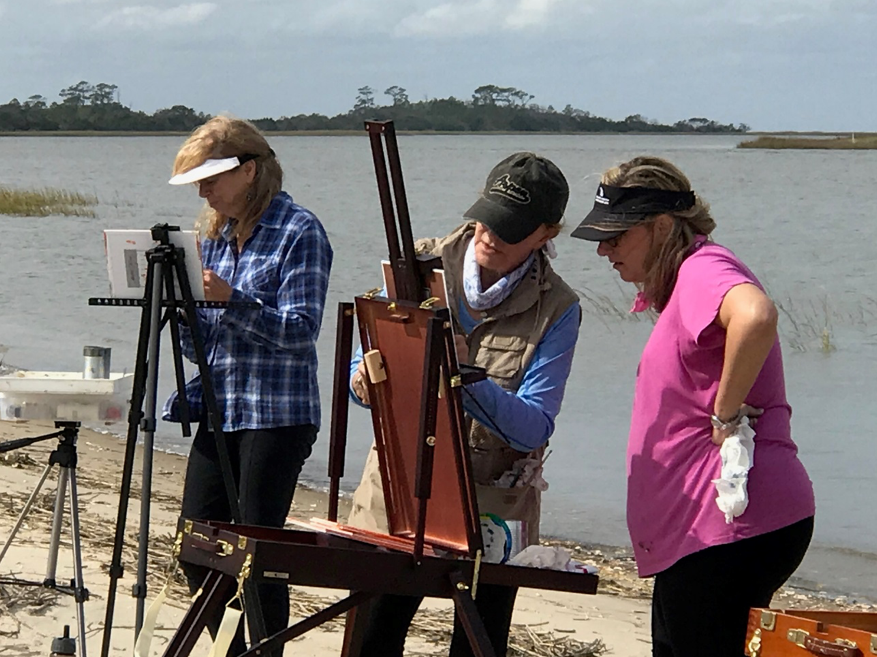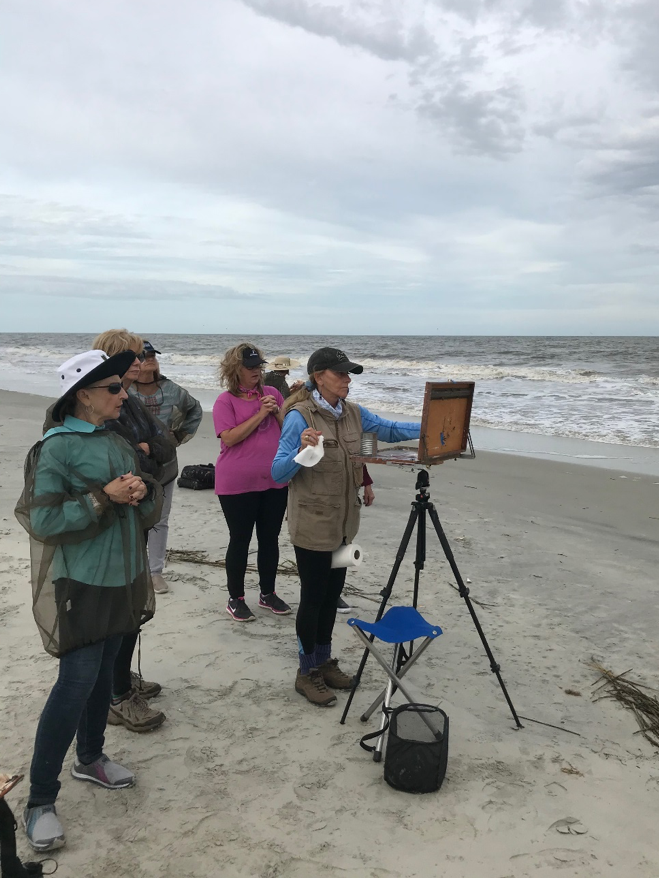 In December LSSI held its last marine debris clean-up of the year. A team of 28 amazing guests and staff worked to clear marine debris including railroad ties, crab posts, and infinite amounts of plastic pieces (learn more on our blog: Mico Plastic; Macro Problem) from our island's beaches totaling 1414 pounds of waste. This extraordinary effort goes towards the protection of our oceanic systems and promotion of regulatory policies to limit marine pollution. In addition to the debris' removal, trash was sorted by type and counted. The collected data was entered into the Georgia Department of Natural Resources' Rivers Alive Program Website (https://riversalive.georgia.gov/). This state-wide database helps to keep a record of particularly problematic debris which frequently occur on our coast. In the long term, our numbers in combination with data from across the state can go to support the implementation of legislation to limit the production and improper disposal of debris. Thank you to all those who dedicated their time and effort to cleaning up the island's beaches and protecting coastal Georgia's waterways for generations to come. We look forward to our next cleanup in February! Interested in joining us? Your third night is half-off with each two night stay booked as a coast clean-up volunteer. Learn more about our marine debris cleanup at: LSSI Marine Debris Clean-Up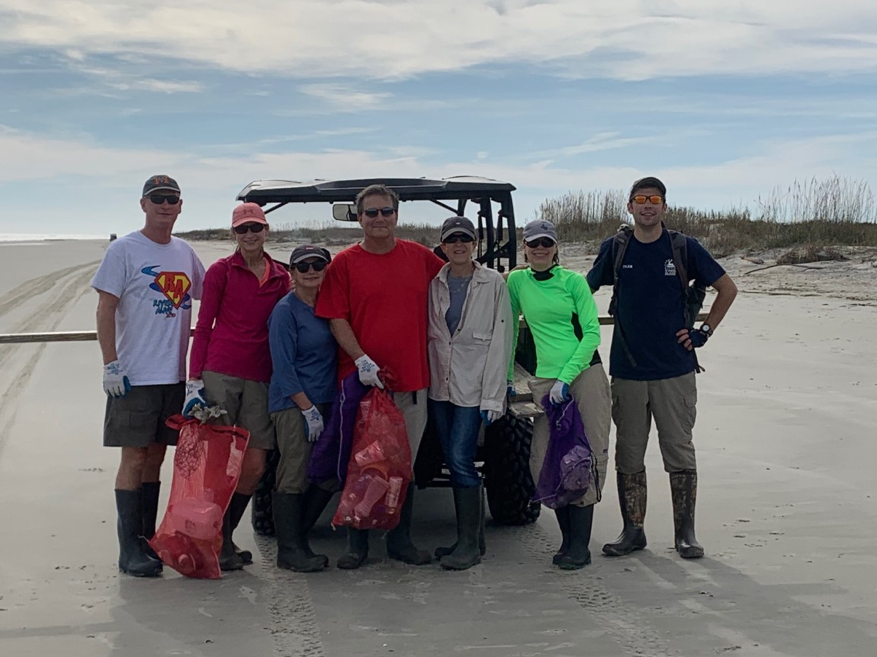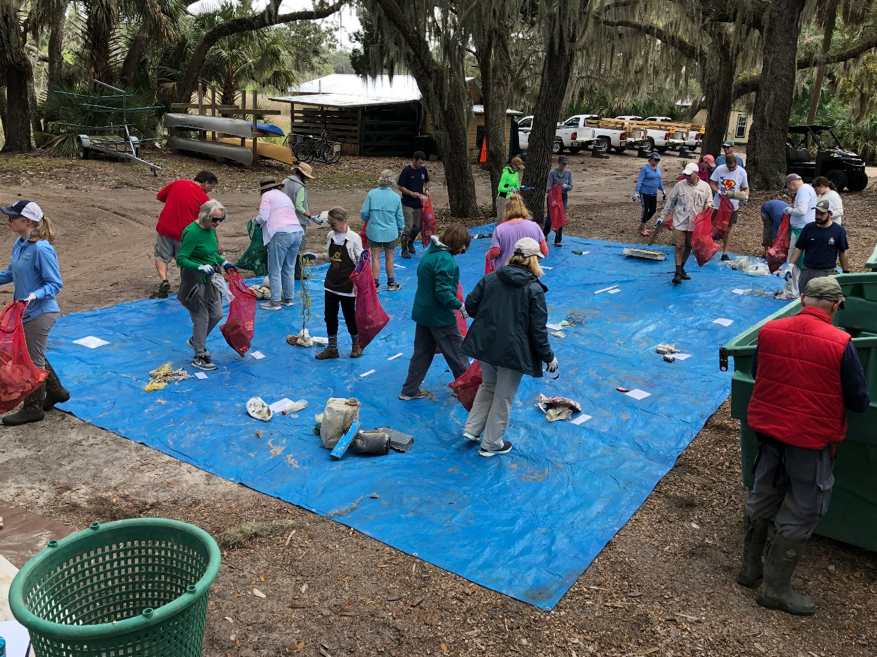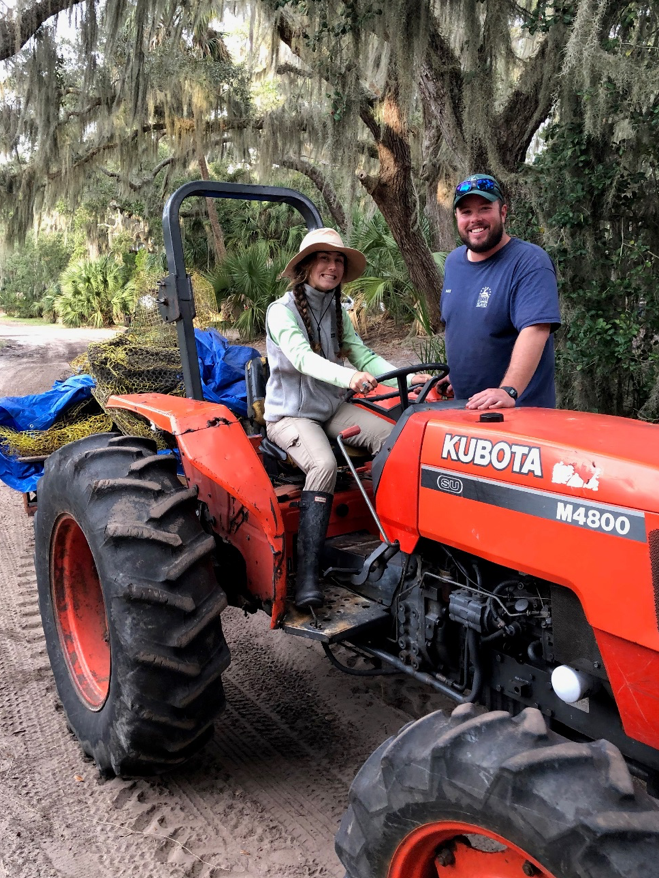 This past month LSSI held its annual fly-fishing workshop. In the words of Harry Middleton, "Fishing is not an escape from life, but often a deeper immersion into it." Fishermen and women of all levels where in attendance looking to immerse themselves in the serene natural environment and thrill of a good fishing hole. Kenny Dodd, Willy Hazlehurst, and Cohen Carpenter led this year's program featuring casting practice, fly tying, fishing in the field, and of course story time from Kenny Dodd himself. The fishers ventured to the banks of Mosquito creek and fishing holes at Sancho Panza to test their luck. The first day fish were running slow, but by the final days of the program, participants had success pulling in spotted sea trout, flounder, and redfish on flies they tied themselves. Dedication, patience, and good company are three clear characteristics shared by all fly-fishers. By the end of the weekend all participants were sending beautiful casts across the water; it's safe to say watching a good cast brings new meaning to the word elegance.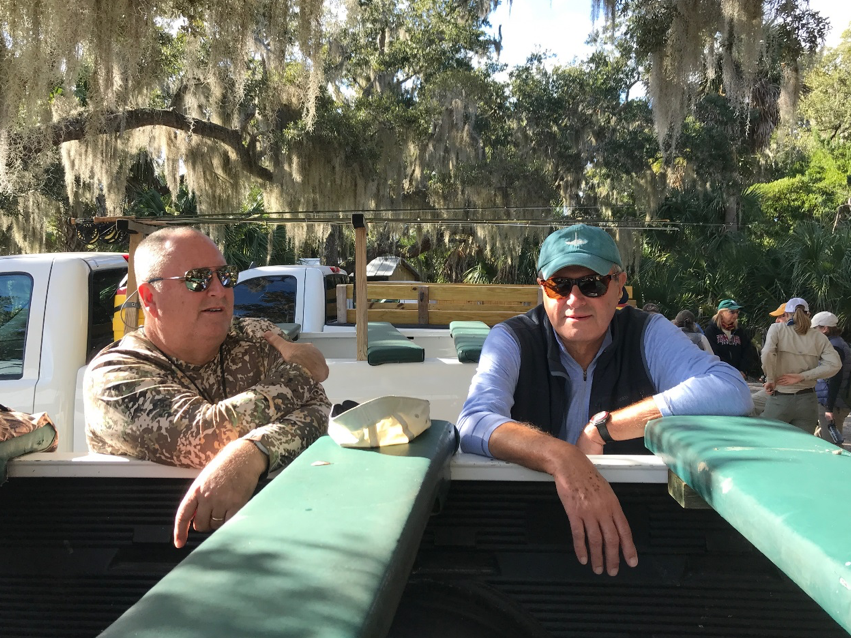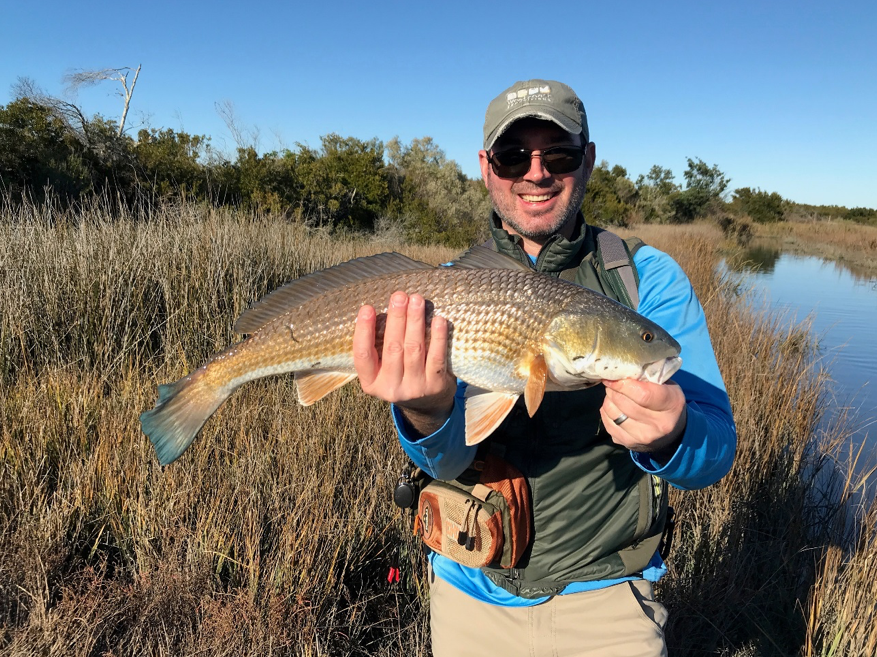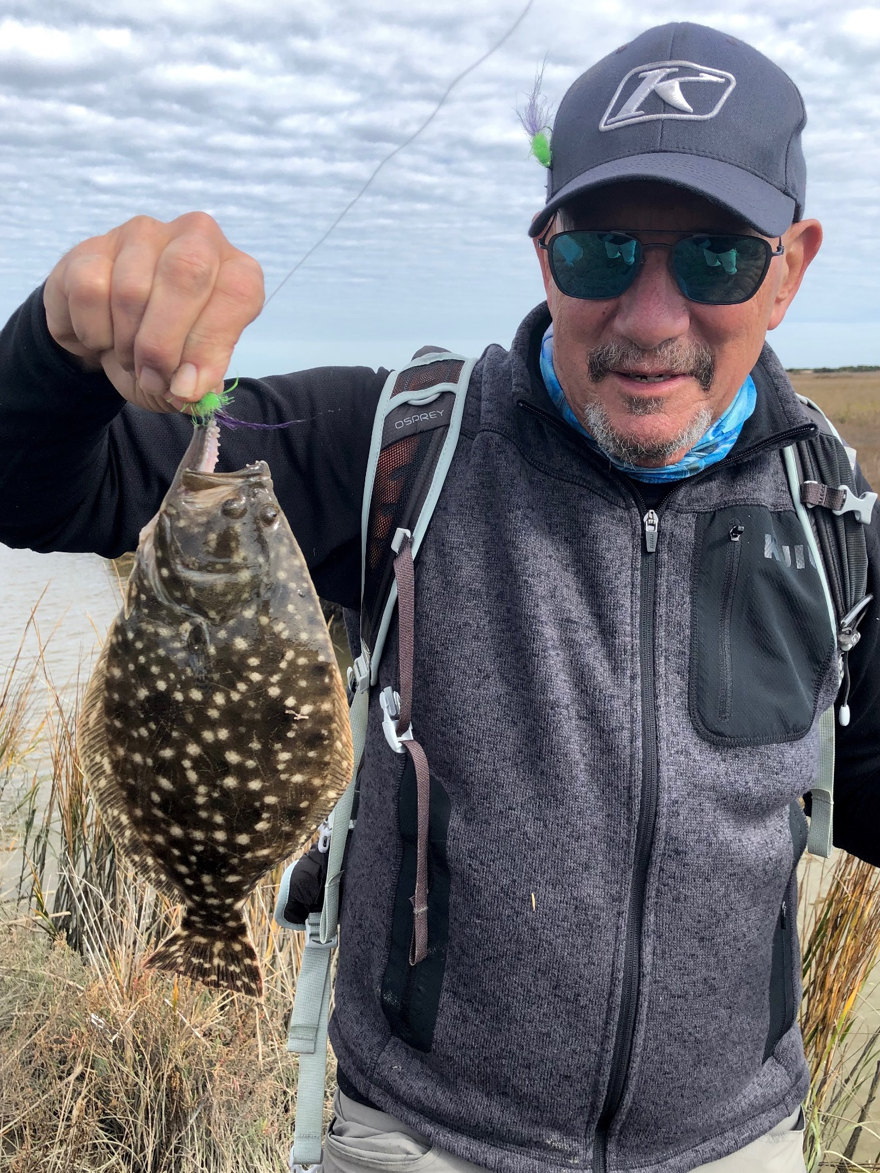 This January the naturalist team was thrilled to host its annual winter photography workshop. Ben Galland, renowned, local photographer, led the event with guests exploring the island in search of all things beautiful and photogenic. Ben has a self-described "obsessive drive for creative integrity", and pushes his fellow photographers to venture out in search of amazing shots. This means early mornings spent at the beach sipping bitter coffee and soaking in the sweet dawn hours, afternoons searching for the prefect wildlife shots, and evenings dedicated to acquiring editing techniques. A beautiful natural setting, plethora of animal inspiration, and excellent teacher made this the ideal program for beginners and photo-pros alike. Check out some of the wonderful shots captured during the event:
Here's some of our upcoming programs. We hope you'll join us!:
Spring Birding Days: April 30th – May 8th: https://www.littlestsimonsisland.com/promotions#spring-birding-days
Celebrate the spring migration on Little St. Simons Island! Guest ornithologist, Scott Weidensaul joins our staff naturalists on excursions highlighting the abundance of species that flock here during this special time.
Shark Days: July 10th – 13th: https://www.littlestsimonsisland.com/promotions#shark-days
This event is a deep dive into the world of shark biology and the role of sharks in our coastal and marine ecosystems! Join shark biologists and Little St. Simons Island naturalists on adventures and activities that give you and your family hands-on experience with real research.
Fall Birding Days: September 25th – October 2nd: https://www.littlestsimonsisland.com/promotions#fall-birding-days
Experience fall migration at Little St. Simons with guest ornithologists Richard Hall and Adam Betuel on excursions to view birds on their journeys south.