Frequently Asked Questions
1. How big is the island?
Little St. Simons Island is comprised of over 11,000 acres and has seven miles of beach. Of the 11,000 acres, about 3,000 are upland while the remaining 8,000 or so is salt marsh. Aside from the 20 acre Lodge compound that includes the guest cottages and staff housing, the remainder of the island is undeveloped and consequently considered to be among the highest priority coastal conservation areas in all of Georgia.
2. How many people are on the island?
The only people who live on the Island are about a dozen of our staff, and occasionally some visiting researchers. Our sixteen guest rooms accommodate up to 32 overnight guests.
3. How do I get there?
Little St. Simons Island is accessible only by boat. Our ferry departs from the north end of St. Simons Island at the Hampton River Marina. In order to board the ferry, you must have reservations to be a guest of the Lodge. See Getting to the Island for directions to the marina.
4. Can I just come for the day?
The Lodge offers guided day trips. Please see Day Trips under About for more information and upcoming trip dates.
5. I want to just come over and look around. Can I do that?
We'd love to have you visit on a scheduled day trip or spend a few nights with us but you must have a reservation to come on the island.
6. What is included in an overnight stay?
Our nightly rates are all-inclusive and, unless otherwise noted, are priced per couple. Rates include:
Charming, well-appointed accommodations with high quality amenities and daily housekeeping service.
Daily breakfast, lunch, hors d'oeuvres, dinner and assorted snacks.
Unlimited soft drinks
Naturalist-led excursions offered twice daily as well as use of the island's recreational equipment like bicycles, fishing tackle, motorized skiffs and kayaks.
7. What is the dining like?
Meals are casual and served family-style. Breakfast is at 9:00am, lunch at 1:00pm, and dinner at 6:30pm. For early risers, continental breakfast is available starting at 7:30am. We serve hors d'oeuvres during social hour at 6:00pm. Don't miss the meals! Not only is the food delicious, but mealtime is also when you learn about the naturalist-led activities.
8. Do you offer in-room dining?
With the exception of the occasional picnic lunch, all meals are served in the Hunting Lodge. However, if you request a sack lunch the night before, you may pick it up after breakfast the next day, put it in your bicycle basket and enjoy it at the location of your choice.
9. What naturalist-led activities are offered each day? How do I sign up for them?
Typical naturalist-led activities include: fishing, kayaking, hiking, birding, seine netting, beachcombing and truck-based excursions. The activities offered are based on factors such as tides, wind, temperature, season, what the wildlife is doing, as well as our guests' interests. During breakfast and lunch each day, a naturalist will come into the dining room and to talk about the activities for the day. You can indicate your interest in and ask questions about the particular activities at this time. If you are particularly interested in an activity, please let a naturalist know.
10. What should I pack for an overnight stay?
Everything is casual, even dinner, so you can leave your formal wear at home. There's a lot to see and do here, and most of it is outside, so consult a weather forecast and pack accordingly. When it's warm, in addition to your bathing suit and beach clothes, be sure to pack some lightweight, long sleeved clothing with long pants to keep you covered in case flying insects are abundant. Bring footwear for hiking as well as shoes or sandals you don't mind getting sandy, muddy or wet.
11. How much luggage can I bring?
Please limit luggage to no more than three bags per person, or four per couple.
12. Is the Lodge "family friendly?" The island is a great fun for kids and the Lodge welcomes children of all ages from Memorial Day through Labor Day but recommend they be at least three years of age being the family style dining and outdoor excursions aren't very conducive to those under three. Children over the age of six are welcome year-round.
13. Can I bring my dog?
No pets are allowed on Little St. Simons Island.
14. How do I get around the Island?
As an overnight guest, you have access to our fleet of cruiser-style bicycles, kayaks, motorized skiffs and hiking trails. Our naturalists have trucks with benches built in the bed, and a set of portable steps to help you get in and out. Only LSSI staff may operate the trucks.
15. How far is it to the beach?
All of our cottages are located within a 20-acre compound located on the west side of the Island. It's just over two miles from the Lodge to the ocean beach. This is about a twenty-minute bike ride or a ten-minute shuttle ride by one of our naturalists in a truck.
16. What is the fishing like?
There's great fishing on the island, and if you catch something good to eat, our chef can cook it for you! When our naturalists offer fishing as an activity, you'll be standing on the bank of a tidal creek or the beach. If you'd like to go fishing on your own, you're welcome to take a bicycle equipped with a rod holder or one of our motorized skiffs. We have spinning reels and rods for fishing in the creek, and larger ones for fishing in the surf. We can also provide gear for fly fishing. If you'd like to be taken on a guided, boat-based fishing trip this can be arranged with a local guide for an additional fee.
17. Do I need a license to fish?
If you are under 16 years old, you may fish without a license. Otherwise, you will need a fishing license from the state of Georgia. You may purchase a three-day or annual fishing license on the island. A driver's license number and social security number are required to purchase a license.
18. Where can I swim?
With seven miles of private ocean beach you can certainly swim in the ocean. However, if you prefer swimming in a pool, the Lodge has junior Olympic sized swimming pool. It is treated with salt instead of chlorine and is heated only by the sun, so it's up to you to decide whether or not it's warm enough.
19. What's the weather like?
You can learn more about what temperatures to expect on our Weather Dress & Insects page.
20. What do you do when it rains?
Typically, rain showers don't last all day. Even if they do, our naturalists will still conduct tours, so long as the weather conditions are not hazardous. When the weather pushes us indoors, our staff may offer presentations regarding the island's wildlife and ecology or a craft activity. We also have several board and table games. It's also nice to sit by the fire and read, or enjoy the company of those around you. LSSI is a great place to stay busy, or do absolutely nothing!
21. What about the mosquitoes?
In this pristine coastal environment, insects are an integral part of life. During the warmer, wetter months, guests feel most comfortable in light, long-sleeved shirts and long pants. Insect repellents, in a variety of types, are available at all guest houses, the Hunting Lodge and in our Naturalist trucks. To learn more about mosquitoes on Little St. Simons Island visit the Weather, Dress & Insects page on our website.
22. What is the service charge?
All accommodations are subject to an 18% service charge on the total reservation amount. Ninety percent of the service charge includes the following costs and services: parking at the marina, boat transfers to and from the island, wireless internet access (Wi-Fi), sunscreen, bug spray, with 10% of the charge going toward staff gratuities.
23. What about tipping?
Staff receive a small gratuity from the service charge. Additional tipping is always welcome and will be split among the staff.
24. What are the taxes?
Georgia sales tax is 7%. The local lodging tax is an additional 1.67% of our total rate. The State's Hotel/Motel Fee is $5 per room per night.
25. Can I camp on the Island?
Camping is not allowed on LSSI.
26. How do you get electricity on the island?
Up until 1980, LSSI had its own diesel-powered generator which had been in use since the 1920's. Now the Island obtains power through submerged cables from St. Simons Island.
27. Where does your water come from?
Our water comes from an artesian well, and tastes great. Whether it comes from one of our coolers, or from the sink in your room, it's all good to drink.
28. Do you have televisions and telephones on the island?
Up until the 1980's there was just a ship-to-shore phone system before they ran a submerged line from St. Simons Island. Today, we do have land line phones in our Lodge office. However, there are no televisions or phones in the guest rooms.
29. Will I have cell phone service on the Island?
Most wireless carriers provide at least some service on the island, however, some offer better coverage than others. Verizon seems to work best over most of the island.
30. Do you have Wi-Fi?
All guest buildings do have wireless internet access. However, due to our location, you may find it requires more patience than at home. Our internet connection uses a microwave dish system to send a signal across from Saint Simons Island so it is also more prone to outages than on the mainland.
31. Are your rooms air-conditioned?
Yes. All of our guest buildings are air-conditioned.
32. Can I bring my own boat?
If you have an overnight reservation, it may be possible to bring your own boat. Please inquire when you make your reservation.
33. How many staff do you have and where do they live?
LSSI employs approximately 30 full and part-time staff, about half reside on-Island; the rest of the staff live off-Island and commute to and from the Island daily.
34. Are guests allowed to use drones at Little St. Simons Island? One of our key conservation goals at Little St. Simons Island is to allow our guests the opportunity to experience our intact wildlife populations with minimal impacts or disturbance to the animals. In keeping with this goal, we do not allow guests to fly drones on the island.
COVID-19 Policies
We look forward to welcoming you to the Lodge on Little St. Simons Island for your upcoming stay. In a time when many of us have felt disconnected from the world around us, we invite you to share space with friends and family in the haven of nature. It is our continued commitment to provide you exceptional and enriching experiences in both nature and hospitality. We have been carefully reviewing COVID-19 news, recommendations from the CDC, health Professionals' guidelines, and orders from the State of Georgia. The health of our Island guests and staff is an utmost priority. Taking into consideration the latest Executive Order issued by Governor Kemp on April 30th as well as the latest findings from the CDC the following procedures are in effect:
Fully vaccinated guests and employees will no longer be required to wear masks either inside or outside but we caution to not get yourself into a crowded situation.
Unvaccinated employees will be required to wear masks whenever in proximity to guests and other employees. Unvaccinated guests will be advised to wear a mask as well.
Seating will be pre-assigned at meals and all dishes will be individually plated, rather than our traditional family style. Alternatively, you are welcome to order a picnic lunch to enjoy on the beach or at another outdoor picnic area. Please ask staff for recommendations.
For the continued safety of guests and staff, our housekeeping services will be limited. Our housekeeping team will not enter individual guest rooms after check-in, unless specifically requested.
If a guest is experiencing a temperature which exceeds 100.4° F or exhibits one of the below symptoms, such as but not limited to:

Cough
Shortness of breath or difficulty breathing
Chills
Repeated shaking with chills
Muscle pain
Headache
Sore throat
New loss of taste or smell
You will be asked to postpone your stay with us.
During your stay, if you develop any of the prior symptoms, please inform our staff so we can make arrangements for you to access proper medical care on the mainland.
If you have any questions regarding upcoming reservations, please contact our reservationists at 1-888-733-5774.
Amidst this "new normal", Little St. Simons Island will continue to provide enriching experiences rooted in nature and adventure. We look forward to welcoming you to the Island where conservation and hospitality meet.
Island Dining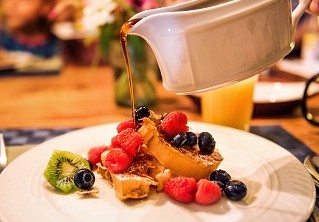 Regional cuisine prepared by our skilled chefs is a highlight of visits to Little St. Simons Island, with three meals daily as well as soft drinks included in the nightly rate. Simple yet delicious meals include fruits, vegetables and herbs from our organic garden as well as local seafood and produce. Our seed-to-table program is dedicated to the research and demonstration of organic crop methods for coastal southeast soils, while providing the best possible produce for our guest meals.
Breakfast and dinner are served with a pre fixe menu in the Hunting Lodge dining room. Lunch is served there, too, except when weather permits a picnic on the lawn. Picnic lunches are also available for guests to take out for the day (with some advance notice).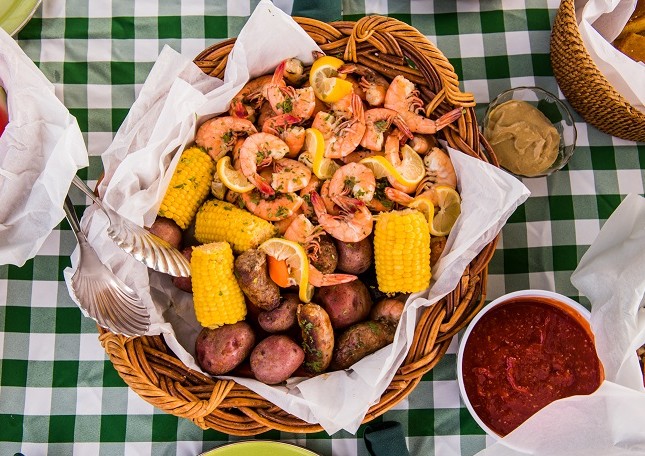 Each evening before dinner there is a delightful reception at the Lodge, including Friday evening oyster roasts (seasonal when local oysters are available) on the Lodge grounds. All are favored times to recount the day's adventures with family and new friends.
LSSI has an extensive selection of beer and wines available. For an additional $20 fee per person per night, you may enjoy our all-inclusive beer and wine package featuring House wines from the Alexander Valley of California and a selection of regional brewed craft beers. Although we do not serve liquor, we do maintain mixers for cocktails if you choose to bring your own liquor.
Note: Our priority is the healthy and safety of our guests and staff. We are adding the CDC guidelines for COVID 19 to our already rigorous cleaning standards to make every effort to ensure everyone's safety. So there might be some temporary changes.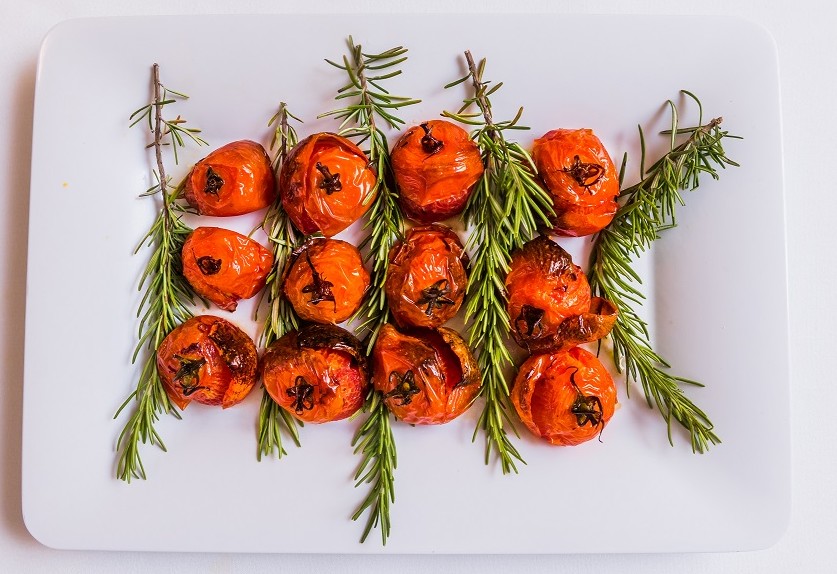 Local suppliers:
In addition to growing fresh produce, herbs and flowers in our own organic garden, we are proud to support the following local farms, fishermen and products:
Capra Gia Cheese Company Carrollton, Ga – hand crafted cheeses
Cafe Campesino, Americus, Ga - organic Fair Trade, shade-grown coffee
Eagle Creek Brewing Company, Statesboro, Ga - craft beer
Eckerd Seafood, Brunswick, Ga - fresh Georgia shrimp and fish
Flat Creek Dairy, Swainsboro, Ga – artisan, award-winning cheeses
Freeman's Mill, Statesboro, Ga - grits
Morning Belle Farms, Woodbine, Ga - organic blueberries
Sapelo Sea Farms, Eulonia, Ga - local clams, oysters, shrimp and fish
Savannah River Farms, Sylvania, Ga – pork sausage
Sweet Grass Dairy, Thomasville Ga - fine handcrafted cheeses
Southbound Brewing Company, Savannah, Ga - craft beer
Sweet Water Brewing Company, Atlanta, Ga - craft beer
Treehorn Cider, Marietta, Ga - cider
Island Gardening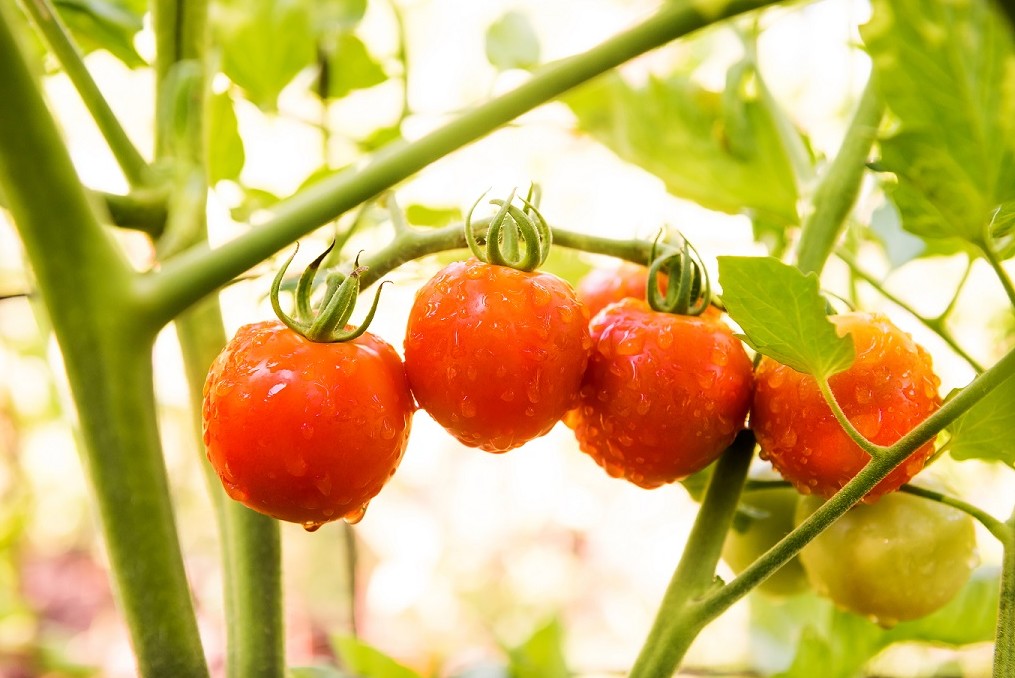 In addition to the landscaping around the lodge we have a fenced garden that provides the Culinary team with fresh vegetables, flowers, fruit and herbs. Lodge staff first began growing fresh produce in 2006, and established an intensive composting system using kitchen peelings, shredded office paper and leaves.
We grow our produce according to organic guidelines using no genetically-modified organisms and only sustainable practices. We continue to rotate a variety of cover crops to complement and build our sandy soils along with the addition of composted material. Our Lodge Chef and Gardener plan each seasonal planting in consultation with each other so as to provide you, our guest, with a superlative, healthy dining experience.
Please visit the garden while you're here and wander the pathways and under the trellis for quiet rest.
Take a virtual tour of the Garden:
Full Island Rentals
The Ultimate Private Island Experience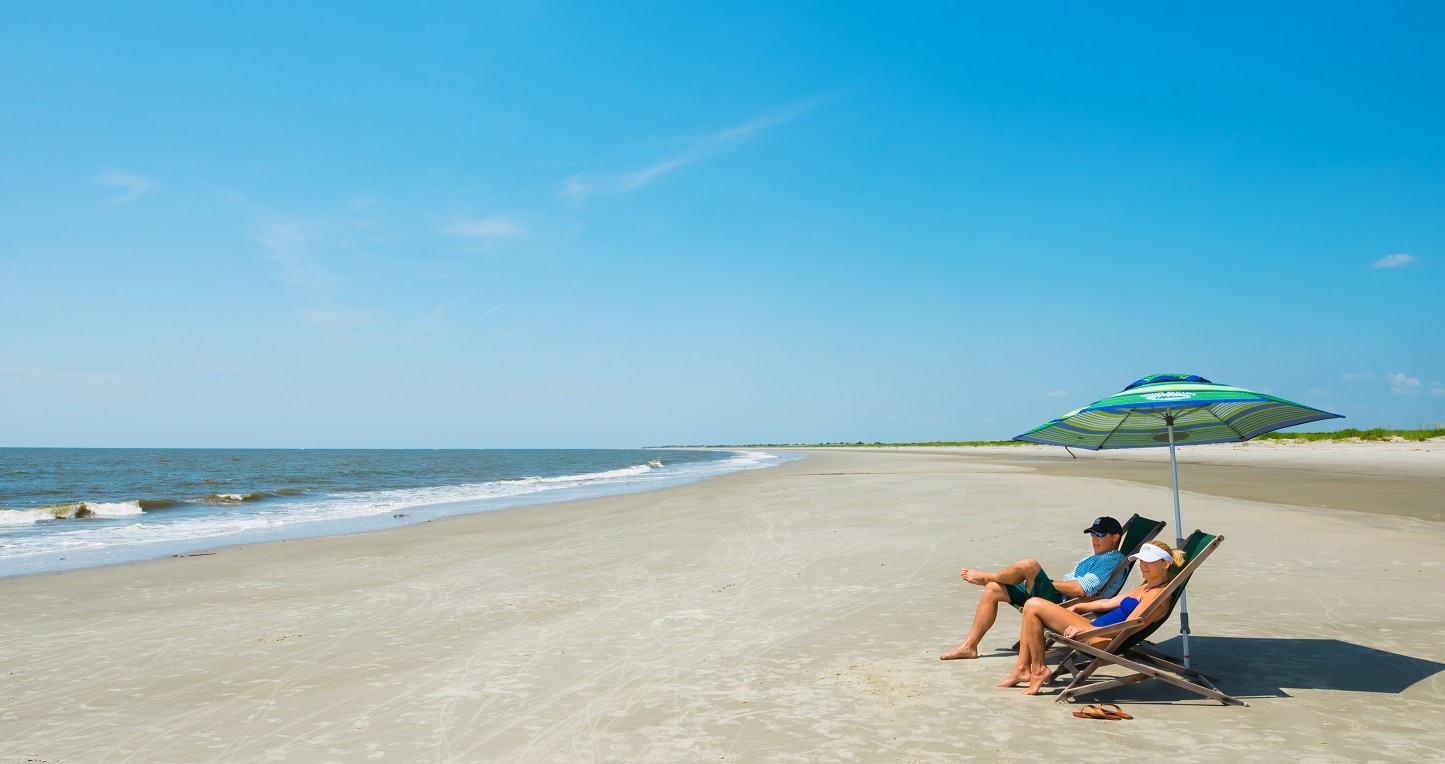 Private business meetings, simple non-traditional weddings, anniversary celebrations, family reunions, executive retreats or a vacation with close friends. Groups who reserve the entire Island (and so many do, year after year), are quick to enthusiastically confirm that such visits are the ultimate way to experience Little St. Simons Island while reconnecting with friends, family and colleagues.
During full-Island visits, for gatherings of up to 32 guests, the Island staff is fully focused on the group's enjoyment and experiences. Detailed planning prior to arrival sees to special group requests regarding accommodations, menus and activities.
We encourage you to contact us well in advance to ensure that your desired full-Island visit dates are available.
Day Trips
Your Day Trip will include boat transportation to and from the island, a naturalist guided truck excursion of the island with perspective of the many island habitats, a greater understanding of the mission and vision of our conservation management and a bountiful picnic lunch. Once we arrive on the island, we will visit our Barn Conference Center for a brief island introduction and access to restrooms. We will not be able to visit the main Hunting Lodge. We will travel the island in a truck outfitted with comfortable benches.
WHERE TO GO:
Our private boat departs from Hampton River Marina which is located at 1000 Hampton River Club Marina Dr. Saint Simons Island, Georgia 31522. A map and directions can be found on the Getting to the Island page of our website. Please be sure to arrive at least 20 minutes prior to your scheduled boat time. Restrooms are available at the top of the dock by the Marina Office. For the convenience of all guests, we do our best to load the boat and depart on time. Please park your vehicle underneath the pergola next to the marina boat storage or in adjacent parking spaces
PLEASE BRING:
Hat (for sun and bugs)
Rain gear (if weather dictates)
Comfortable shoes you do not mind getting wet
Camera, binoculars
We recommend light weight long sleeves and pants to ward off insects
WE PROVIDE:
A memorable, educational adventure
Bug spray, sunscreen
Delicious picnic lunch prepared by our Lodge Culinary team (please let us know of any dietary restrictions -allergies, vegetarian preferences)
Drinking water
WEATHER:
We will conduct our daytrips rain or shine. If our Island management team anticipates severe or potentially hazardous weather on the day of your trip, we will either reschedule or refund your payment in full.
SCHEDULED DAY TRIPS:
Tuesday April 27
Wednesday, May 5
Tuesday, May 11
Tuesday, May 18
Tuesday, May 25
Tuesday, June 8
Wednesday, June 16
Monday, June 21
Tuesday, June 29
Daytrips are $200.00 per person. Call 888-733-5774 or email lodge@littlessi.com for availability and reservations.
Weather, Dress & Insects
Weather
Our temperate climate makes Little St. Simons Island an inviting destination year-round. We encourage you to travel light and dress comfortably.
Spring and Fall temperatures range from 50° to 85°; Summer (our warmest months) ranges from 75° to 95°; and Winter (our cooler months) ranges from 40° to 70°. In the event of rain, ponchos and umbrellas are available.
Dress
Dress on Little St. Simons Island is always casual, comfortable and functional. Even our evening social hour and dinner hour are lodge casual.
In this pristine coastal environment, insects are an integral part of life. During the warmer, wetter months can cause in increase in mosquitoes and guests feel comfortable in light, long-sleeved shirts and long pants. Dark colors attract insects and are not recommended. Insect repellents, in a variety of types, are available on a complimentary basis at all guest houses and at the Hunting Lodge. There are also lightweight net jackets and hoods for when venturing out on an Eco-safari during the islands warmer times.
Local Attractions
Guests often ask what they should do on their way to or from Little St. Simons Island. Please contact for any changes to their schedules due to COVID-19. Here is a list of some of the sites we would recommend.
Brunswick & the Golden Isles
Cannon's Point Preserve - On the boat ride to Little St. Simons Island, one passes Cannon's Point, a 600+ acre peninsula of land on the northeast corner of St. Simons Island that was purchased by the St. Simons Land Trust in 2012. The property, which was at risk of becoming the site of over 200 homes and an 18-hole golf course, has instead been preserved in perpetuity. The natural attributes of Cannon's Point include one of the largest remaining tracts of live oak dominated maritime forests (over 400 acres) left on St. Simons, 6 ½miles of important marsh buffer habitat and shell midden woodlands containing threatened plant species. The property also protects important Native American archeological sites and several antebellum plantation-era ruins. The Nature Conservancy holds a conservation easement on the property, giving it an added layer of protection.
Cannon's Point is open for the public to enjoy. Currently the preserve is open on Saturdays, Sundays and Mondays offering visitors the opportunity to hike or bike through the peninsula's maritime forest and along the edge of the marshes. Interpretive signage is being installed and viewing platforms will soon be erected. In 2015, the St. Simons Land Trust has plans to construct a living shoreline and a kayak launch so visitors can explore the beautiful saltmarshes and tidal creeks around the peninsula. www.sslt.org
Christ Church - Christ Church, Frederica, one of the oldest churches in Georgia was founded on St. Simons Island nearly 70 years after the island was first settled by English colonist. Worship has been continuous since 1736 in Christ Church Parish. On the site of Christ Church, nestled among huge oak trees on the scenic north end of St. Simons Island, John and Charles Wesley preached before returning to England to help found the Methodist Church. The first church structure was built in 1820 but was partially destroyed by Union troops during the Civil War. In 1884, the Reverend Anson Phelps Dodge, Jr., built the present structure in memory of his wife, Ellen. Christ Church is constructed of wood in the cruciform design with a trussed Gothic roof and steeple. The grounds contain a cemetery with graves of early settlers and many famous Georgians. www.christchurchfrederica.org
Fort Frederica National Monument - In 1736, three years after the founding of Savannah, James Oglethorpe established Fort Frederica to protect his southern boundary. 44 men and 72 women and children arrived to build the fort and town, and by the 1740s Frederica was a thriving village of about 500 citizens. Colonists from England, Scotland, and the Germanic states came to Frederica to support the endeavor. Georgia's fate was decided in 1742 when Spanish and British forces clashed on St. Simons Island. Fort Frederica's troops defeated the Spanish in the Battle of Bloody Marsh, ensuring Georgia's future as a British colony. However, the declining military threat to the Georgia coast saw the Fort's regiment disbanded in 1749.
Today, the archeological remnants of Frederica are protected by the National Park Service, open daily 9:00 am – 5:00 pm (closed most holidays). The park fee is $3 per person, children 15 and under are free. Ranger-led tours and soldier/colonial life programs throughout the year recall life in Georgia's second town. The park visitor center features exhibits and an orientation film, which is shown every 30 minutes. http://www.nps.gov/fofr/index.htm
St. Simons Lighthouse Museum - Located near the village and pier, the St. Simons Lighthouse is one of only five surviving light towers in Georgia. An operational navigation aid for traffic entering St. Simons Sound, it casts its light as far as 23 miles out to sea. Unlike many other operational lighthouses, the St. Simons Lighthouse invites visitors to climb the 129 steps to experience views of neighboring Jekyll Island, the mainland (Brunswick), and the south end of St. Simons Island.
The first lighthouse (1810) was built by James Gould of Massachusetts who became the first lighthouse keeper. That structure was destroyed by Confederate forces in 1862 to prevent the beacon's use by Federal troops. The current lighthouse and the lighthouse keeper's dwelling were built in 1872. The red-brick dwelling, a unique Victorian design which draws the eye upward to the tower, houses a museum and gift shop. www.saintsimonslighthouse.org
Maritime Center – The Maritime Center makes its home in the Historic Coast Guard Station. Filled with interactive exhibits and galleries, this interesting museum offers an exciting look at coastal Georgia's natural assets, maritime and military history. Explore seven galleries featuring a variety of hands-on exhibits and activities.
The historic U.S. Coast Guard Station at East Beach on St. Simons Island was one of 45 U.S. Coast Guard Stations built around the country by the Works Progress Administration (WPA). Work on the East Beach Station began in Fall 1935. It is believed to be one of only three surviving stations from that era. The station and boathouse had its "First Watch" on April 1, 1937. When the station first opened, the original beachfront was just a few feet from the front door. Today the station is separated from the beach by a large parking lot. On April 8, 1942, a German submarine, U-123, sank two merchant ships, the SS Oklahoma and the Esso Baton Rouge, off the coast of St. Simons Island. Joined by local residents, the coast guardsmen mounted the rescue.
In 1995, the East Beach Station was decommissioned and all local Coast Guard operations were moved to mainland Brunswick. A brand new Coast Guard Station was completed in 2005, just to the east of the Sidney Lanier Bridge. www.saintsimonslighthouse.org
Jekyll Island Historic District - This National Historic Landmark administered by the state of Georgia is situated on the southeast side of Jekyll Island. Occupied by the Guale Indians who called the area Ospo, the island was a popular hunting and fishing site. Gen. James Edward Oglethorpe, founder of Georgia, maintained an outpost on the island, and a plantation was established by one of his officers, Maj. William Horton. In 1794 a French family, the du Bignons, bought the island. They retained possession until 1886 when the island was sold to the newly formed "Jekyll Island Club." Considered to be the most exclusive social club in the United States, the Jekyll Island Club had a limit of 100 members, among them the Astors, Vanderbilts, Pulitzers, Morgans and McCormicks and was laid out by prominent landscape architect H.W.S. Cleveland. A club house was built on the island and members constructed private "cottages"-- enormous residences designed to house entire families with staff. The club was open for the post-Christmas season when many families came down from Newport and New York to relax and enjoy the "country life." In 1942 the U.S. government ordered the area evacuated. The state of Georgia purchased the island from the club in 1947 and turned it into a state park. Most of the cottages have been preserved and are open to the public. Among them are San Souci, owned in part by J.P, Morgan and one of the first condominiums in the U.S.; Indian Mound, the twenty-five room home of the Rockefeller family; the Goodyear Cottage completed in 1906 from designs by the firm of Carrére and Hastings; Crane Cottage, circa 1917, the largest and most lavish of the cottages; the original Club House, a wood and brick Victorian structure with towers and manicured lawns; and Faith Chapel, built in 1904 in the Gothic style with copies of the Notre Dame de Paris gargoyles. The chapel also has a large signed Tiffany stained glass window.
Jekyll Island Historic District is between Riverview Drive and Old Village Boulevard on Jekyll Island. The Club House is now a fully restored hotel open to the public. The island can be reached off of US 17 and Jekyll Island Road, southeast of Brunswick. http://www.nps.gov/nr/travel/geo-flor/15.htm
Georgia Sea Turtle Center - The Georgia Sea Turtle Center—Georgia's first sea turtle rehabilitation, research, and education facility—provides state-of-the-art emergency care to sick and injured sea turtles. Explore the lives of sea turtles and other native animals through daily education programs and gallery exhibits. Glimpse into the hospital where sea turtles are treated, see turtle patients in the rehabilitation pavilion, and learn how our research is helping sea turtles in Georgia and throughout the world.
Located on Jekyll Island, Georgia Sea Turtle Center is open Tuesday – Saturday from 9:00am to 5:00pm. Admission is $7 for adults, $6 for seniors and $5 for children 4 -12yrs. www.georgiaseaturtlecenter.org
Hofwyl-Broadfield Plantation - This beautiful plantation represents the history and culture of Georgia's rice coast. In the early 1800s, William Brailsford of Charleston carved a rice plantation from marshes along the Altamaha River. The plantation and its inhabitants were part of the genteel low country society that developed during the antebellum period. While many factors made rice cultivation increasingly difficult in the years after the Civil War, the family continued to grow rice until 1913.
The enterprising siblings of the fifth generation at Hofwyl-Broadfield resolved to start a dairy rather than sell their family home. The efforts of Gratz, Miriam and Ophelia Dent led to the preservation of their family legacy. Ophelia was the last heir to the rich traditions of her ancestors, and she left the plantation to the State of Georgia in 1973.
Located between Brunswick and Darien on U.S. Hwy. 17, 1 mile east of I-95 exit #42. The plantation is open Wednesday-Saturday / 9:00am - 5:00pm and the last main house tour is at 4:00pm. Admission fees are $7.50 for adults, $7.00 for seniors and $4.50 for youth. http://gastateparks.org/HofwylBroadfield
Other Coastal Georgia Sites
Cumberland Island National Seashore - Cumberland Island is Georgia's largest and southernmost barrier island. Just off the Georgia coast, Cumberland Island National Seashore provides a glimpse of resort living during the gilded age. Its unspoiled beaches and lush marshes are accessible only by ferry. The Spanish-moss laden forests and historic ruins are teeming with animal life, including loggerhead turtles and wild horses. The island also serves as an important stopover point for migratory birds.
In addition to a rich wildlife habitat, Cumberland Island has 87 structures listed on the National Register of Historic Places that reflect four centuries of North American history. Settlement by Spanish explorers began in the 16th century and plantations flourished after the Revolutionary War. At the end of the Civil War, freed slaves formed a settlement here, but the island was largely abandoned until the 1880s, when the Carnegie family established a lavish estate on land from two defunct plantations.
Contributions from the Carnegie family and Mellon Foundation, in conjunction with the work of dedicated environmentalists and the National Park Service, saved Cumberland Island from development in the 1970s. In 1972, Congress designated Cumberland Island a National Seashore to preserve this secluded treasure.
Today visitors can take day trips to the National Park or stay overnight in one of the parks campsites. For more luxurious accommodations, visitors can stay at the Greyfield Inn which was formerly the Carnegie family residence on the island. www.nps.gov/cuis
Sapelo Island National Estuarine Research Reserve - The Sapelo Island National Estuarine Research Reserve occupies just over one-third of Sapelo Island, the fourth largest Georgia barrier island and one of the most pristine. The reserve's 6,110 acres contain the Duplin River and its estuary, and several upland tracts. The Reserve comprises 2,110 acres of upland maritime forest and hammock land and 4,000 acres of tidal salt marsh. The upland maritime forest of the reserve is composed of a mix of native hardwoods and about 90% of the reserve's marshland is covered by smooth cordgrass. The most conspicuous animals of the salt marsh are the graceful egrets and herons, fiddler crabs, and raccoons; however, many other less visible creatures live within the reserve, including mollusks. Endangered and threatened species of Sapelo Island include the Southern bald eagle, peregrine falcons, ospreys, brown pelicans, woodstorks, Wilson's plovers, American Alligators, loggerhead sea turtles, the northern right whale and manatees. Not only is the island rich in natural history, but also in human history dating back 4,000 years.
Ferries run daily taking visitors to the island for daytrips or camping overnight. www.sapelonerr.org
Harris Neck National Wildlife Refuge - Harris Neck NWR was established in 1962 by transfer of federal lands formerly managed by the Federal Aviation Administration as a WWII Army airfield. Located in McIntosh County, Georgia, the refuge serves as an important link in the chain of refuges along the Atlantic seaboard, and is the inland base for two neighboring barrier island refuges, Blackbeard Island and Wolf Island refuges, both located southeast of Harris Neck.
Harris Neck's 2,762 acres consists of saltwater marsh, grassland, mixed deciduous woods, and cropland. Because of this great variety in habitat, many different species of birds are attracted to the refuge throughout the year. In the summer, thousands of egrets and herons nest in the swamps, while in the winter, large concentrations of ducks (especially mallards, gadwall and teal) gather in the marshland and freshwater pools.
Over 15 miles of paved roads and trails provide the visitor easy access to the many different habitats. Chosen for it's accessibility and bird diversity, Harris Neck is one of 18 sites forming the Colonial Coast Birding Trail, inaugurated in 2000.
Harris Neck NWR is located in McIntosh County, Georgia, 5 miles north of Eulonia and 50 air miles south of the port city of Savannah. To reach Harris Neck, take Exit 67 off I-95 and travel south on U.S. 17 for approximately one mile, then east on Harris Neck Road for seven miles to the main entrance gate. www.fws.gov/refuge/harris_neck
Wormsloe State Historic Site - A breathtaking avenue sheltered by live oaks and Spanish moss leads to the tabby ruins of Wormsloe, the colonial estate of Noble Jones (1702-1775). Jones was a humble carpenter who arrived in Georgia in 1733 with James Oglethorpe and the first group of settlers from England. Wormsloe's tabby ruin is the oldest standing structure in Savannah.
Surviving hunger, plague and warfare in the rugged environment of Georgia, Jones went on to serve the colony as a doctor, constable, Indian agent, Royal Councilor and surveyor, laying out the towns of Augusta and New Ebenezer. He also commanded a company of marines charged with defending the Georgia coast from the Spanish. Jones died at the beginning of the American Revolution, but his descendants sustained Wormsloe until the state of Georgia acquired most of the plantation in 1973.
Today, visitors can interact with costumed interpreters during programs and events, and view a museum with artifacts unearthed at Wormsloe, as well as a short film about the site and the founding of Georgia. The interpretive nature trail leads past the tabby ruins along the marsh to the Colonial Life Area where, during programs and special events, demonstrators in period dress exhibit the tools and skills of colonial Georgia. The site hosts several events throughout the year, including the "Colonial Faire and Muster" in February, which highlights aspects of 18th-century life, such as music, dancing, crafts and military drills and the "Tools and Skills that Built a Colony" event over Labor Day weekend. www.gastateparks.org/wormsloe
Altamaha Waterfowl Management Area - http://georgiawildlife.com/altamaha-wma
Altama Wildlife Management Area - http://georgiawildlife.com/altama-plantation-wma