Skip to Content

Business Responsibility
Little St. Simons Island strives to be a model for sustainable conservation tourism that supports the stewardship of natural areas and biodiversity. Our Lodge upholds sustainable operations, which in turn supports the ecological integrity of the Island we depend on.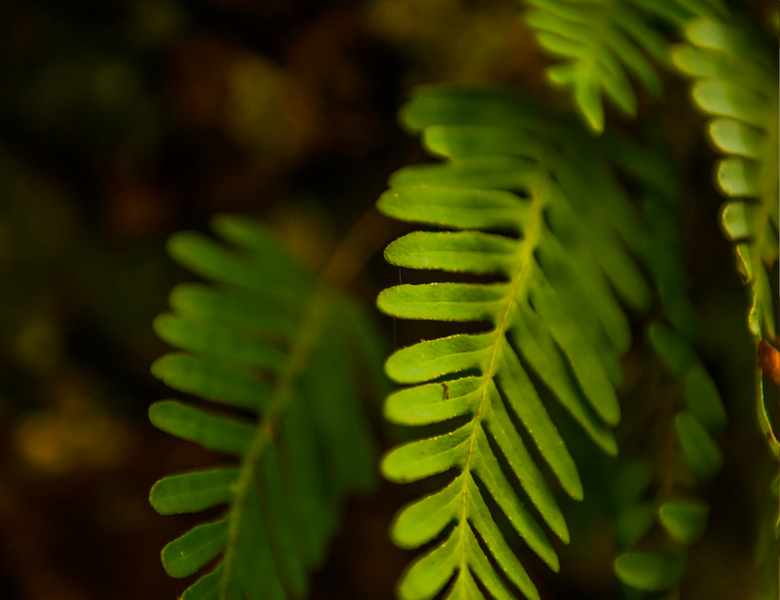 OUR SUSTAINABILITY PHILOSOPHY
Our Lodge takes a holistic approach to sustainability; each member of our team, from dishwashers to the general manager, partakes in training to become versed in the Island's ecological easement and stewardship practices. Employees contribute to sustainability initiatives on the island, like disposing of food waste for composting, recycling, and minimizing energy usage. Our staff believes we all play a role in protecting our planet.
SOURCING
At Little St. Simons Island, we prioritize the use of recycled and responsibly sourced products to provide sustainable stays and unparalleled experiences in the natural world. We use:
Natural bath soaps purchased in bulk
Paper products that have a high percentage of recycled matter
Microfiber cleaning towels, reducing the need for chemicals
Biodegradable, earth-friendly cleaning products
Low VOC or no VOC paints
Thermally modified wood in walkways and decks
Email instead of physical mail to minimize paper consumption
Salination instead of chlorine to maintain the swimming pool cleaning system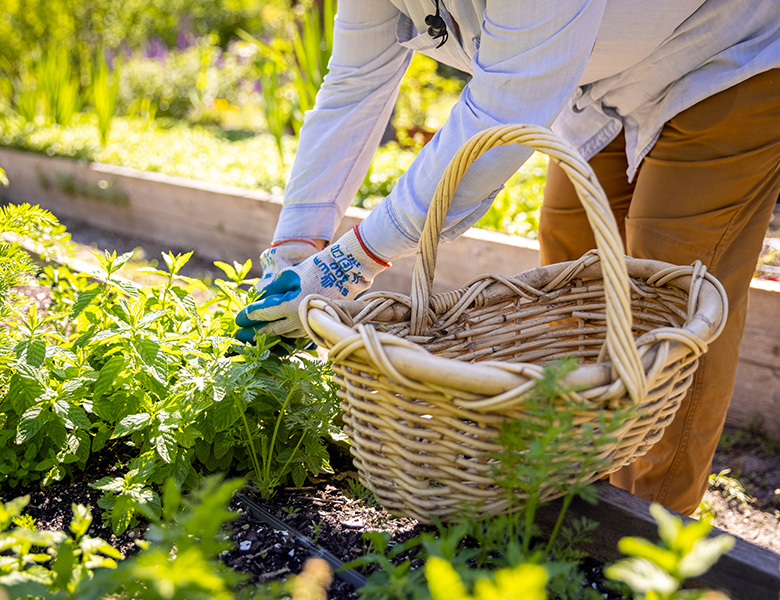 FARM FRESH PRODUCE
We take pride in serving a bounty of ingredients harvested on the coast. Our culinary team works with local farms to incorporate rotating seasonal produce and products from across the coastal plain into Island meals.
Our Farm Partners:
Greenway Gardens: Lettuces
Billy's Botanicals: Hydroponic Lettuce, Onions, Fava Beans
Adams Farms: Broccoli, Scallions, Sweet White Onions, Spinach, Tomatoes
Southern Brothers: Mushrooms
Altamaha Apiary: Honey
Carolina Plantation: Aromatic Rice
Anson Mills: Grits, Polenta, Corn Meal, Farro, Red Peas, Gold Rice
Novena Farms: Eggs, Lettuces
Hickox Farms: Pork Products

GARDEN TO TABLE
Our Island garden is home to seasonally changing heritage crops, organically grown, and utilized by our expert chefs.
Learn More About Our Garden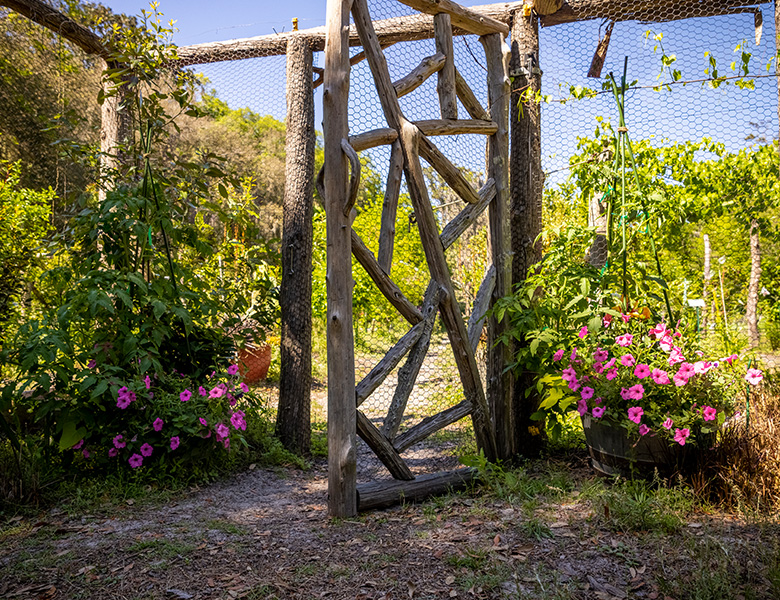 Business Footprint
Everything we consume has an impact on our planet. By using only what we need and reusing products, we can minimize our "outs" and limit our Lodge's footprint. Here's how we recycle at Little St. Simons Island:
Reuse printed paper for notepads or as a carbon source in our on-site garden
Recycle batteries, tires, oil, plastic, aluminum, and glass
Repurpose wood and building materials for constructing and repairing buildings and furniture
Provide guests with reusable water bottles
Recycle old linens and towels
Compost vegetable scraps and paper to grow soil for our garden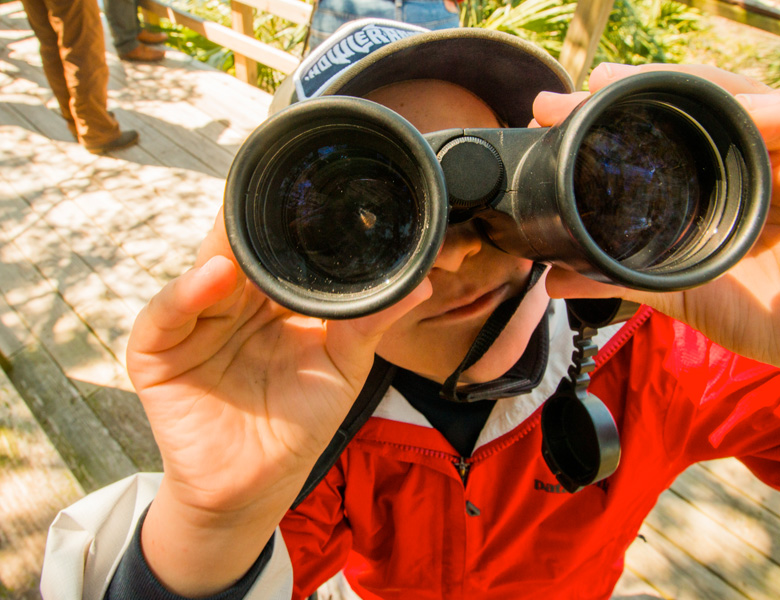 Equipment
We believe in the importance of repairing and repurposing, rather than buying new. Our Maintenance Team keeps Island facilities running smoothly; they fix trucks, buildings, and equipment, and prioritize reusing and recycling materials. They also ensure all of our buildings use energy-efficient lighting and water saving appliances. Our Naturalists see that all outdoor gear is operating at its best. They perform regular upkeep on recreational equipment, rather than shipping it out or throwing it away. 
Here's how we maximize the efficiency of our facilities and minimize consumption at Little St. Simons Island: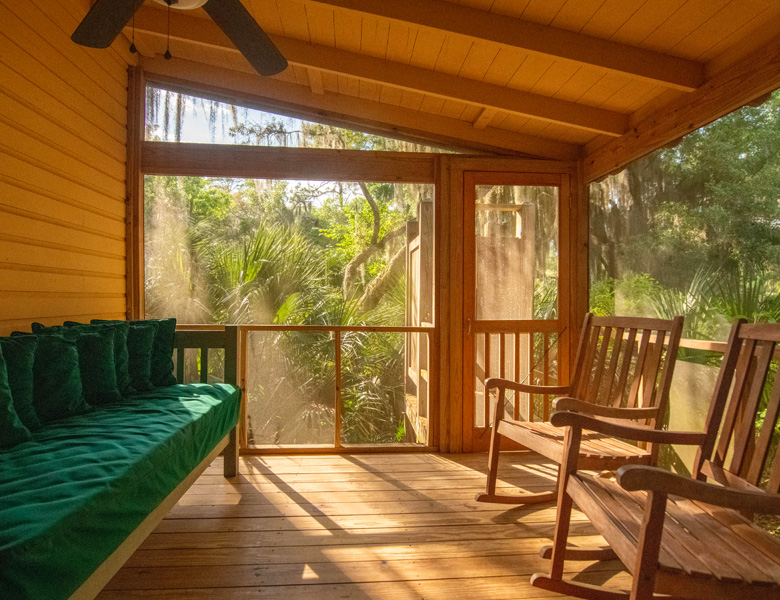 ENERGY USAGE
We use:
Icynene spray insulation in buildings
Skylights for interior lighting in many buildings.
On-demand tankless water heaters in many buildings
Geothermal climate control in many buildings
Pool filters only during daytime hours
Solar-powered electric fence in the garden
Energy Star-rated washing machines
Long-lasting LED light bulbs in light fixtures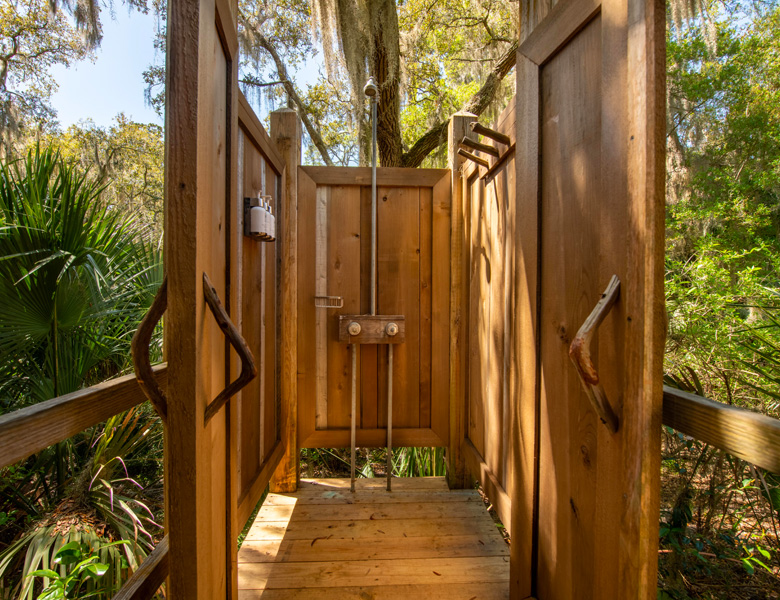 WATER USAGE
We use:
Rain barrels at the beach gazebo for rinsing station
Rain barrels at Main Lodge to collect water for watering plants
Native plants in landscaping that need minimal watering
Unpaved walkways to decrease runoff
Low-volume toilets
Water-saving front-loading washers in the laundry
Low-flow showerheads in all showers