April 15, 2019
Cords and Culture
Posted by: Katy Hosokawa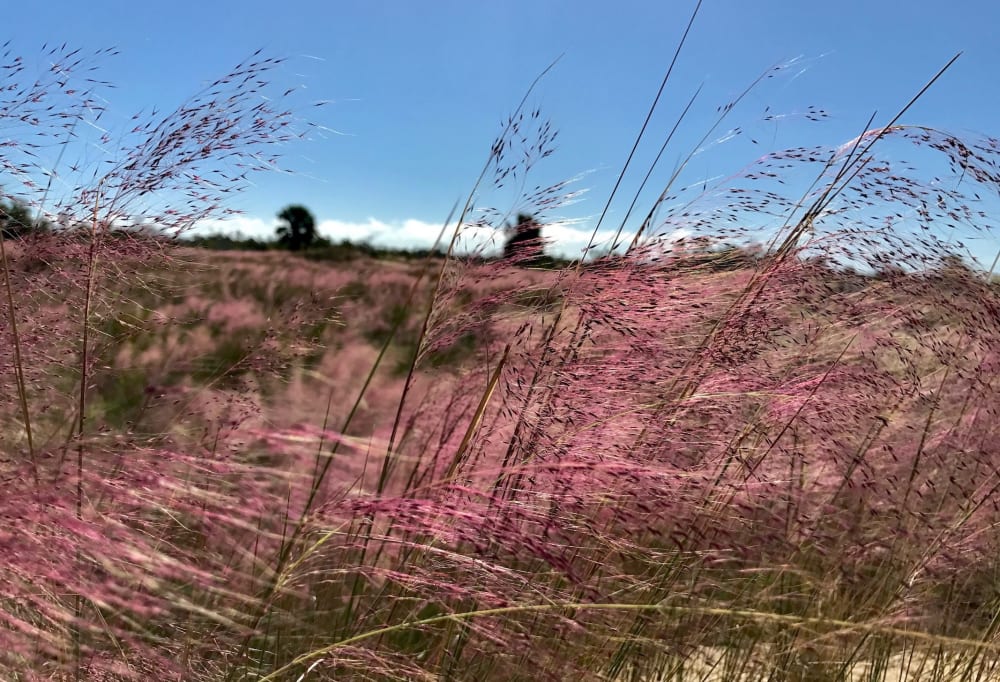 Have you ever visited Little St Simons Island in late fall? If so, you may have seen the beautiful display of reddish-purple grasses. This grass is Muhly Grass (Muhlenbergia filipes). It grows in clumps that reach two to five feet tall and during a sunset captures the light in a way that can take your breath away.
And if you harvest some of it in summer and let it dry for a few months, you're well on your way to a sweetgrass basket.

Sweetgrass baskets have a deep cultural history woven around the Gullah Geechee people. The Gullah Geechee are descendants of West African slaves brought to the low country for their expertise in rice growing. They were isolated from their owners and were able to preserve their language, religious practice, and culture. These beautiful baskets are a prime example. Using a type of marsh grass, the slaves would coil sturdy, intricate work baskets. Over time the artist began to employ other grasses, including pine, palmettos, and the famous sweetgrass. These changes allowed for more flexibility and complicated designs.

Recently I had the opportunity to participate in a basket sewing class. Yvonne J Grovner is a master basket maker on our neighboring island of Sapelo. There she lives with her husband and spends many of her hours passing on this culture and art form.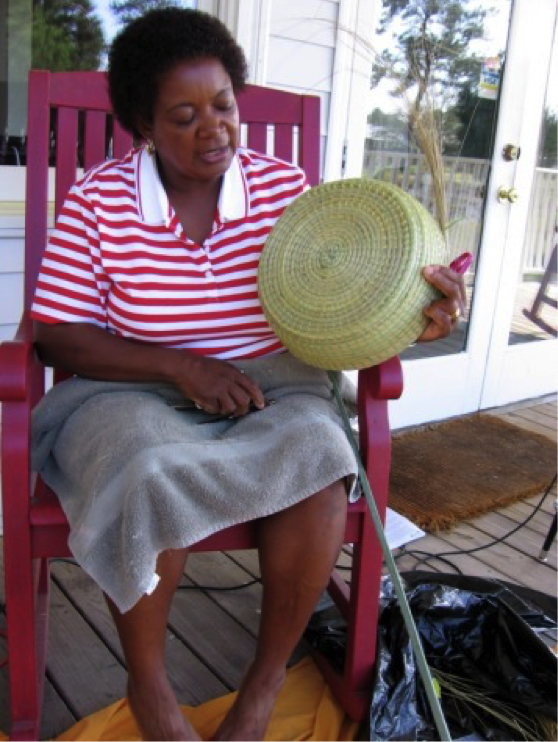 Yvonne came to Little St Simons Island recently and was kind enough to teach a class. The barn was full of bundles of grasses and smiles. The process is more like sewing than weaving. Yvonne and her husband Iregene set us all up with baskets partially started. We then learned how to add in saw palmetto pieces that we use to bind the sweet grass and continue our coils. Using a nail that is flattened on the end as a needle and the palmetto as the thread, we carefully worked our way around the circle. As you work around the coil, you must remember to add in more grass. More than once, we had to have a couple of rescues from our teachers to keep the basket smooth and even. The process is hard on your hands; I bet Yvonne and Iregene must be champion thumb wresters! The process is also hypnotic in a way and soon we were just going with the flow and making new friends as we all sat in a circle working.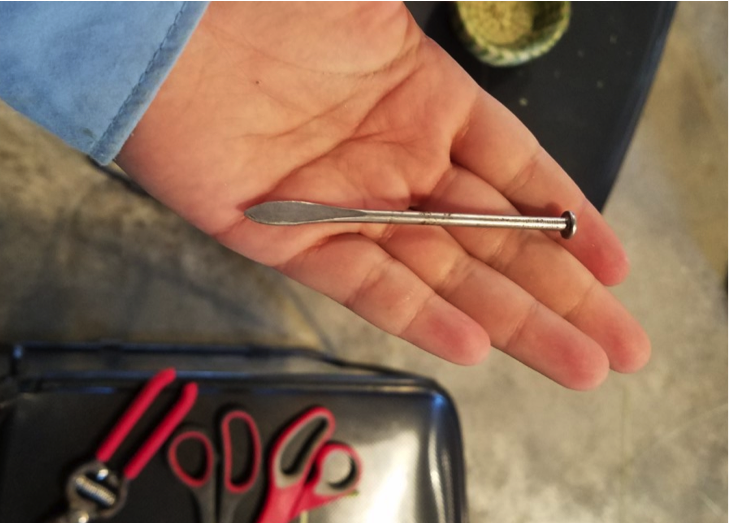 Everyone who attended can attest, it was fun, but hard work. After HOURS of work, our patience paid off and the finished products were astounding.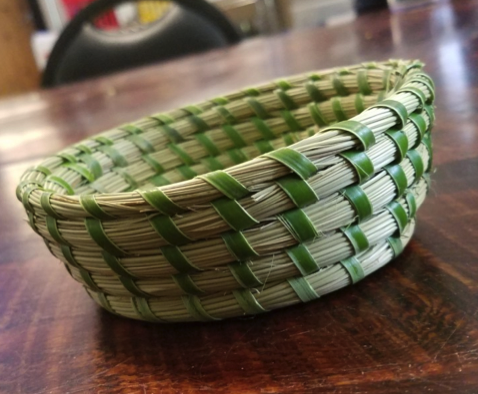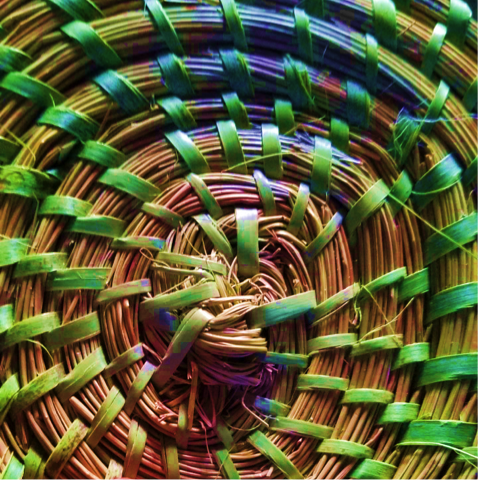 Thank you to Yvonne and Iregene for sharing their cords of grass and bundles of knowledge with us!