August 23, 2019
Fins, Flippers, and Feathers: Naturalist Updates
Posted by: Cohen Carpenter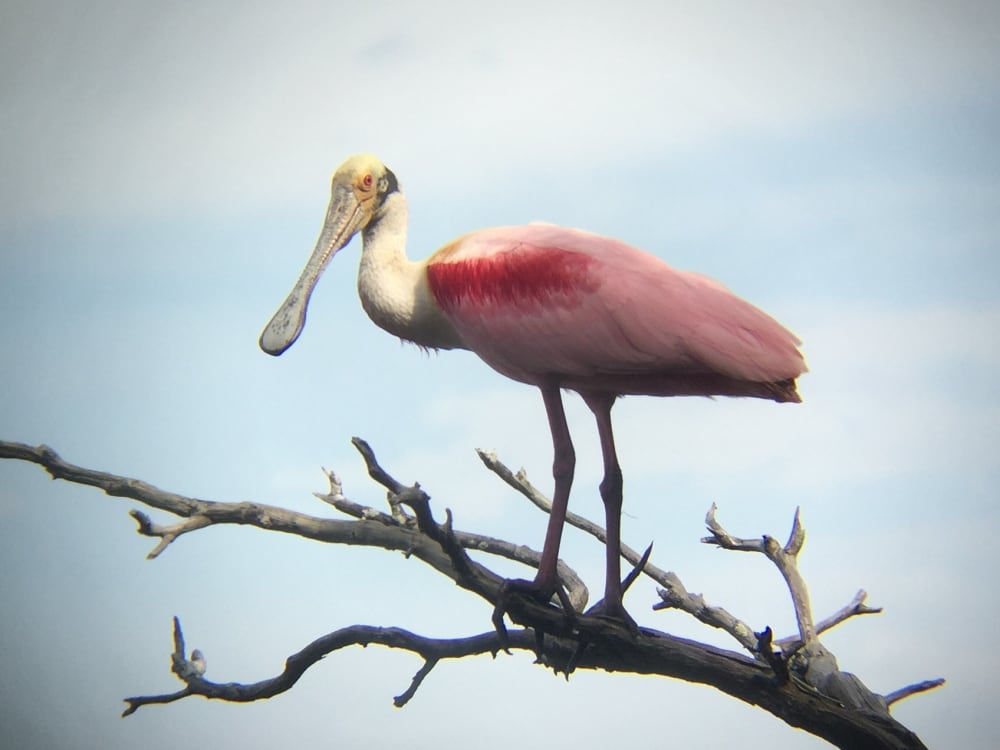 Summer brings us close to some of the most charismatic species on Little St. Simons Island. Graduate students aside, the critters are fascinating as well. From spoonbills to spot-tails, beach walks to baby turtles, sunrises to sunsets, our days have been saturated with all things wild and beautiful. And in drawing us in by appealing to our senses, these experiences open the door for learning and inspiring conservation. These are the elements we aim to bring together for our guests everyday, and this summer has us feeling accomplished in that and grateful for the opportunities we've had to do so.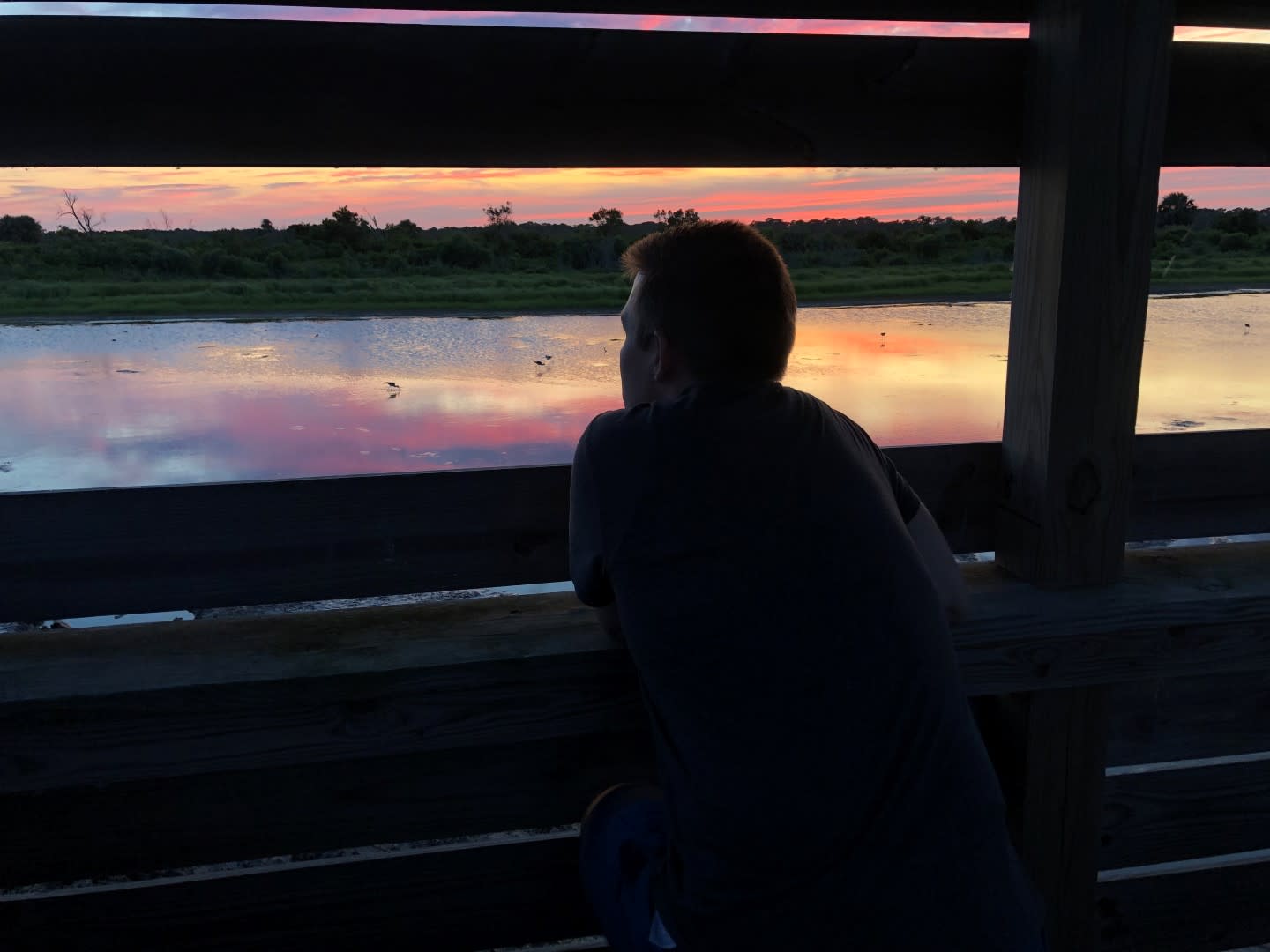 above: sunset at Goose Pond
A record nesting season has presented us with many chances to observe and appreciate the pre-historic life history of sea-turtles, which brings them to our beaches and so close to our everyday lives as coastal residents and visitors.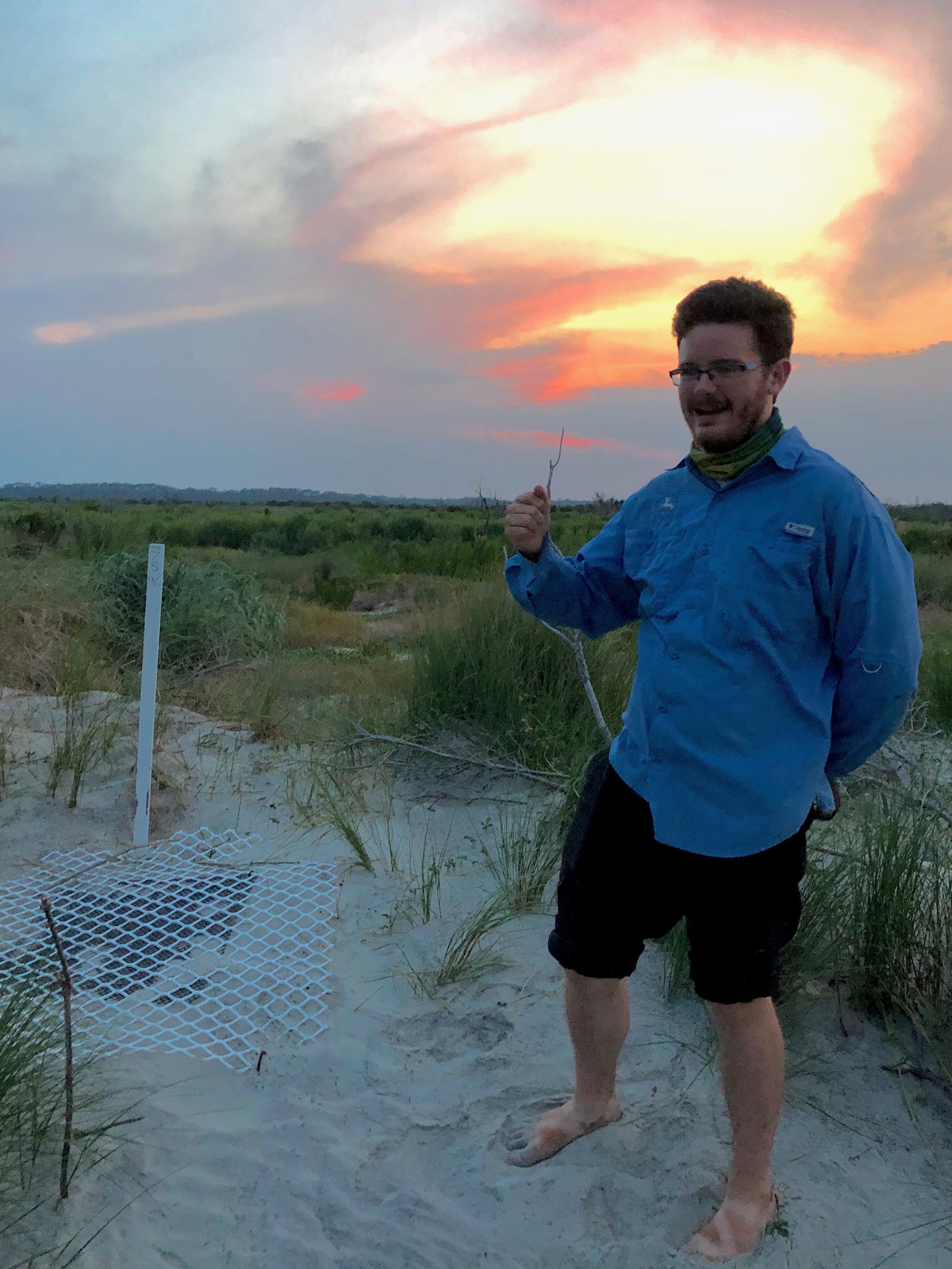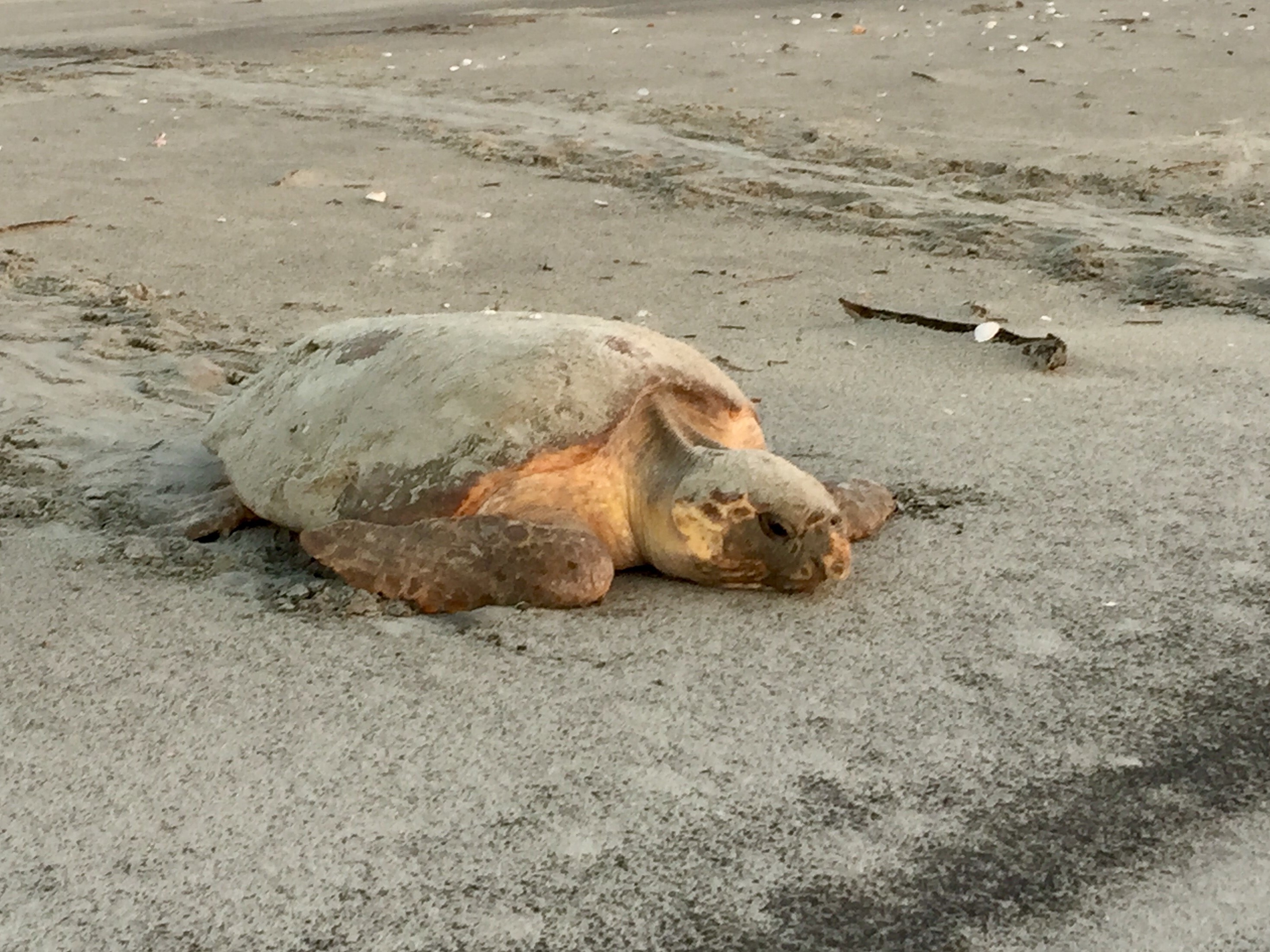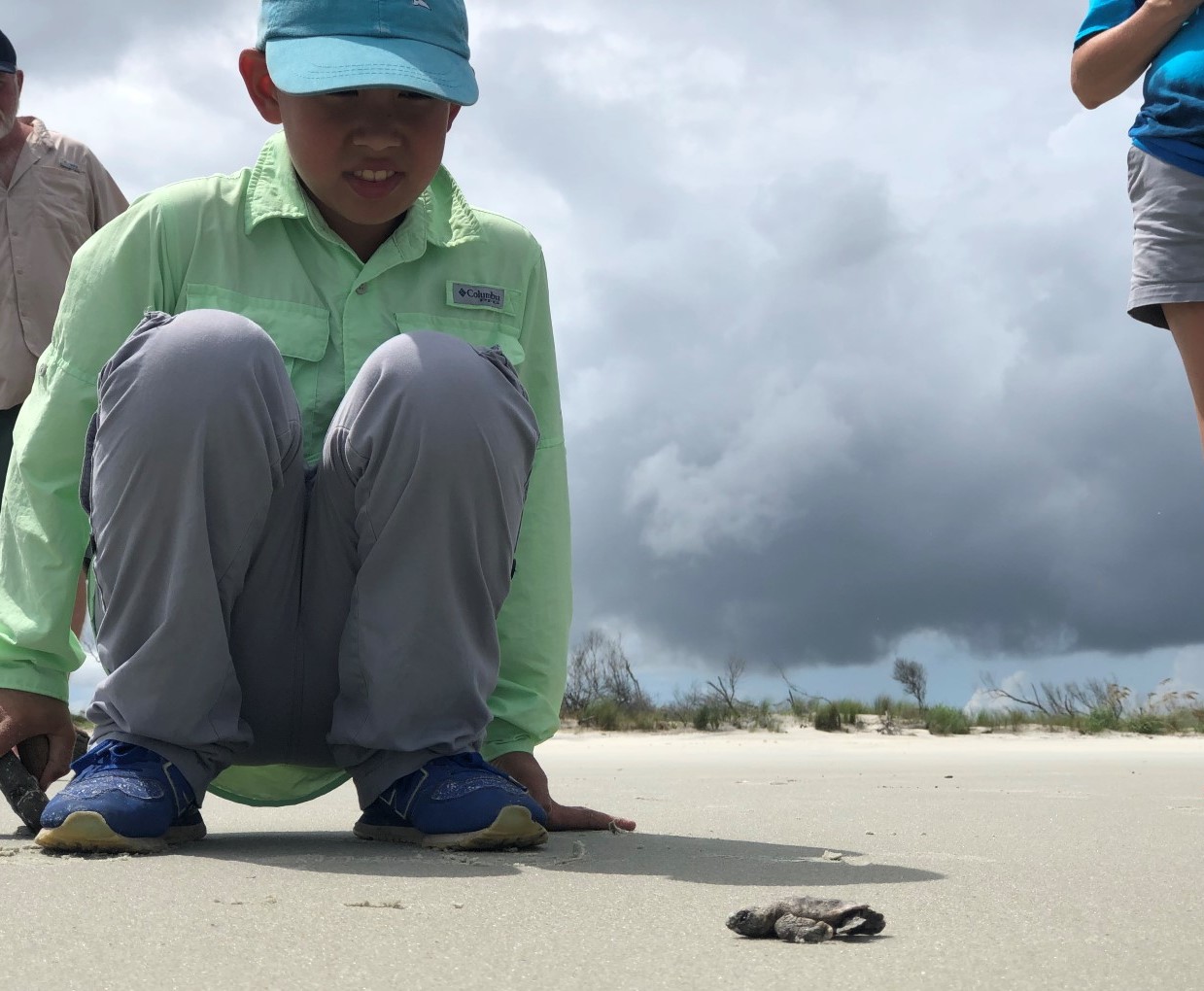 Continued investigations of lemon shark nursery habitat brought back friends and researchers to conduct field work, presenting guests with a one-of-a-kind, outdoor classroom to learn more about shark behavior and their role in marine ecosystems. Events like Shark Days also give young, aspiring biologists and naturalists the invaluable perspective of seeing the work they envision first hand.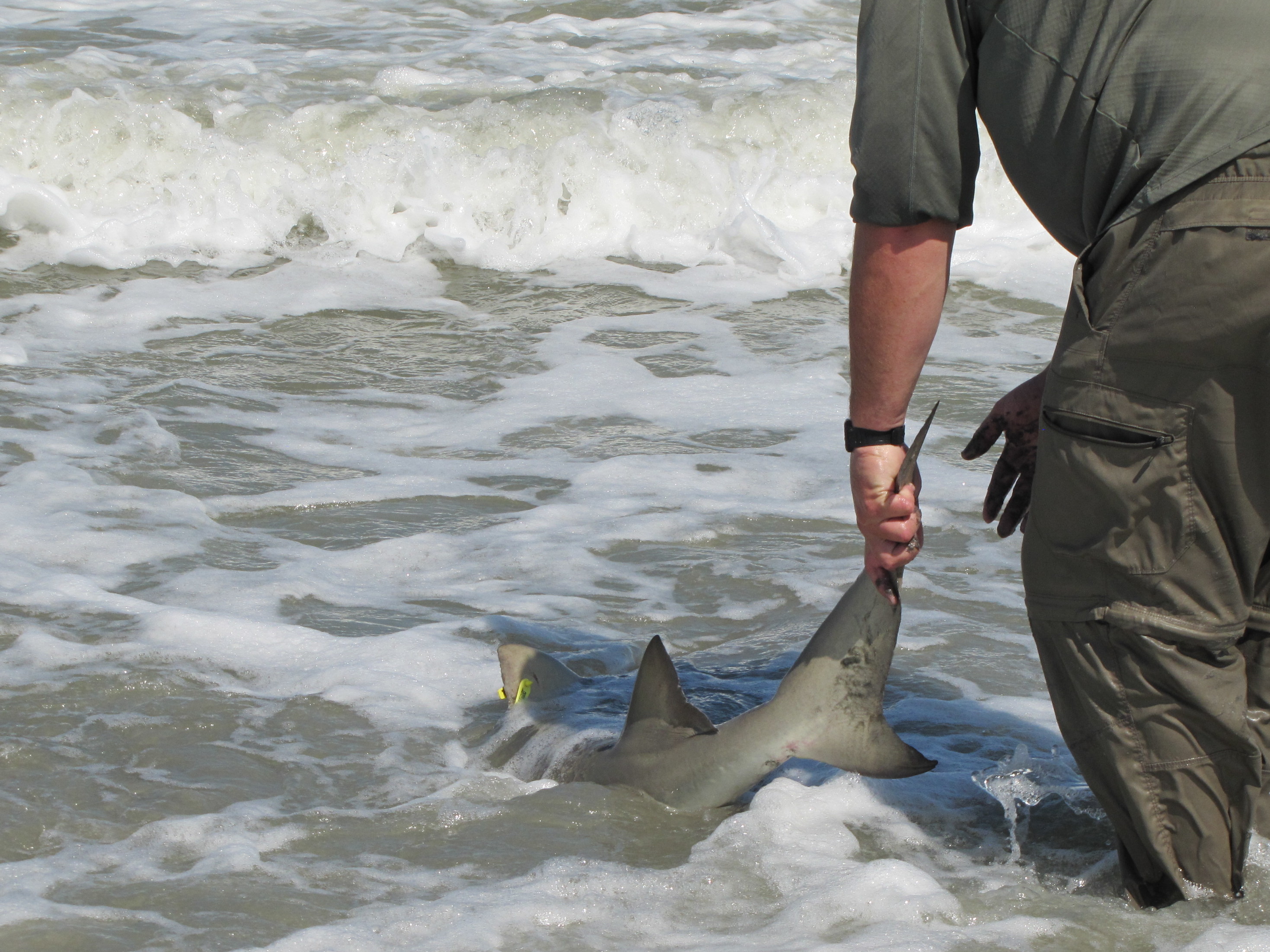 above: naturalist Nate Ramey releases a tagged lemon shark (Negaprion brevirostris)
The fishing bite has been productive, which times where they'll be running hard in the surf, and others where we find them pushed up in the creeks. Bent rods have been a common sight and fresh-catch a frequent menu item! I suspect the bite will turn up even more as things cool off.
If you're looking to plan a trip in the fall or winter, November and December tend to be great months for catching reds and trout in the creeks. Plus, we still have a few spots available for our Fly Fishing Clinic, December 5-8!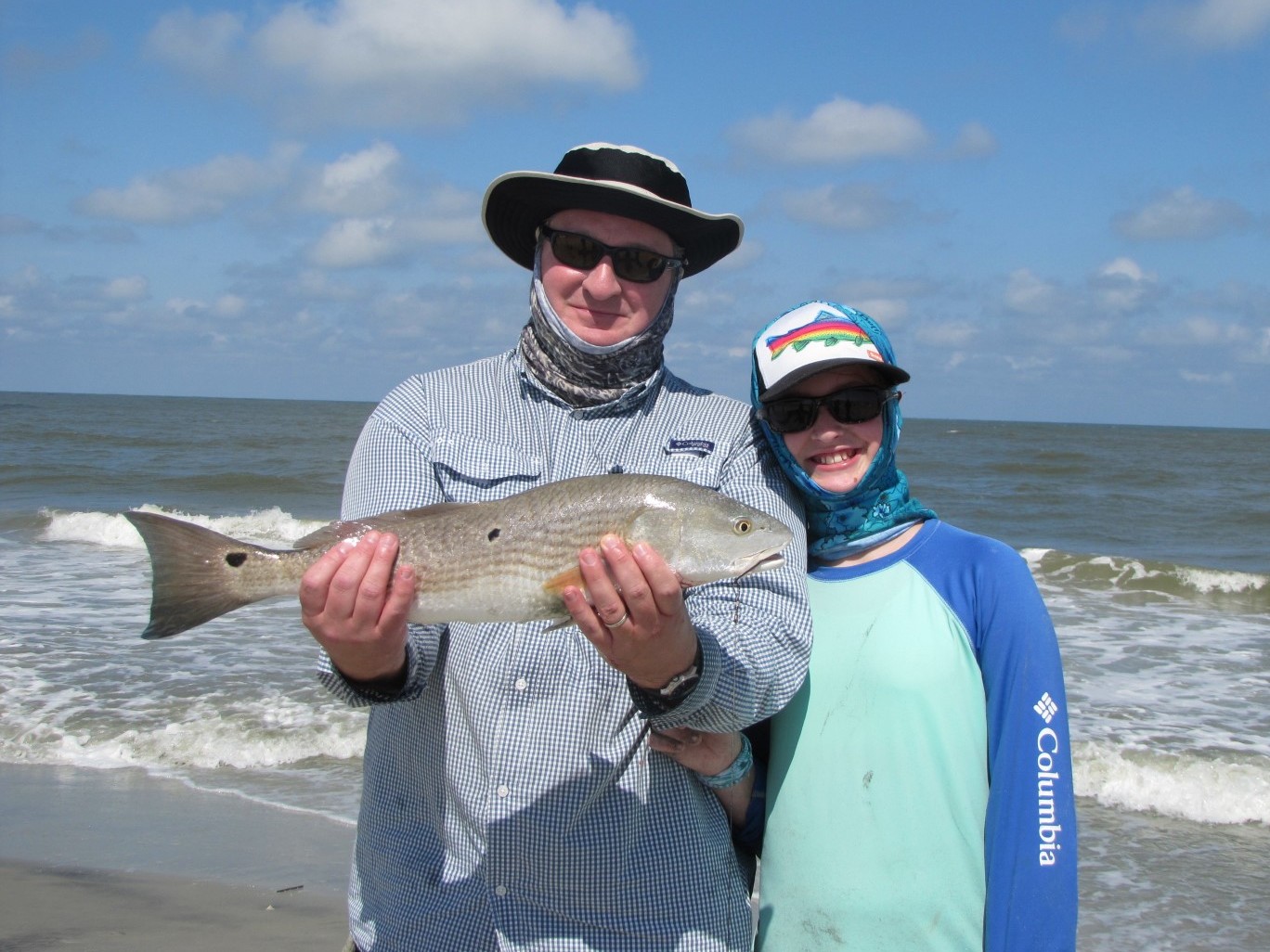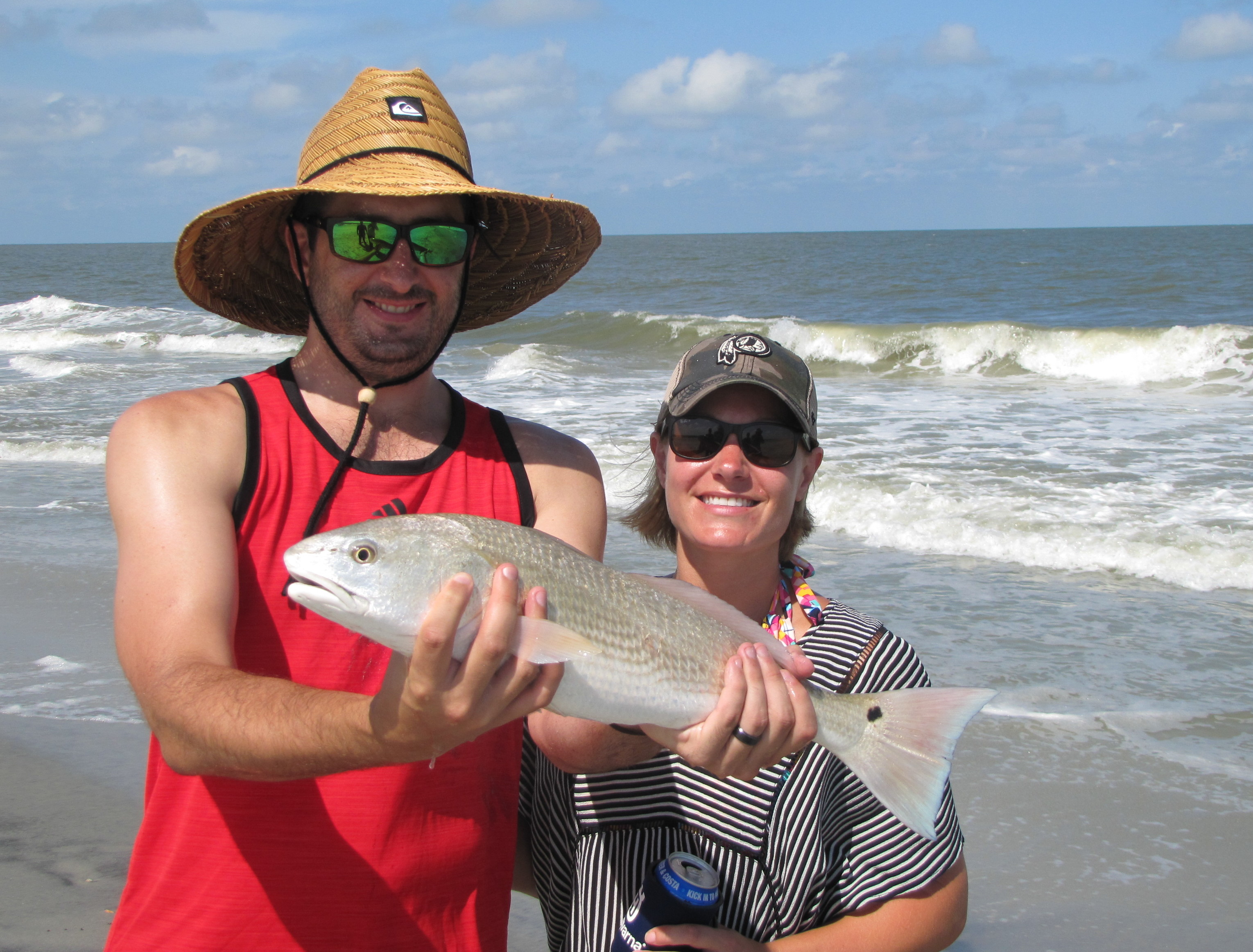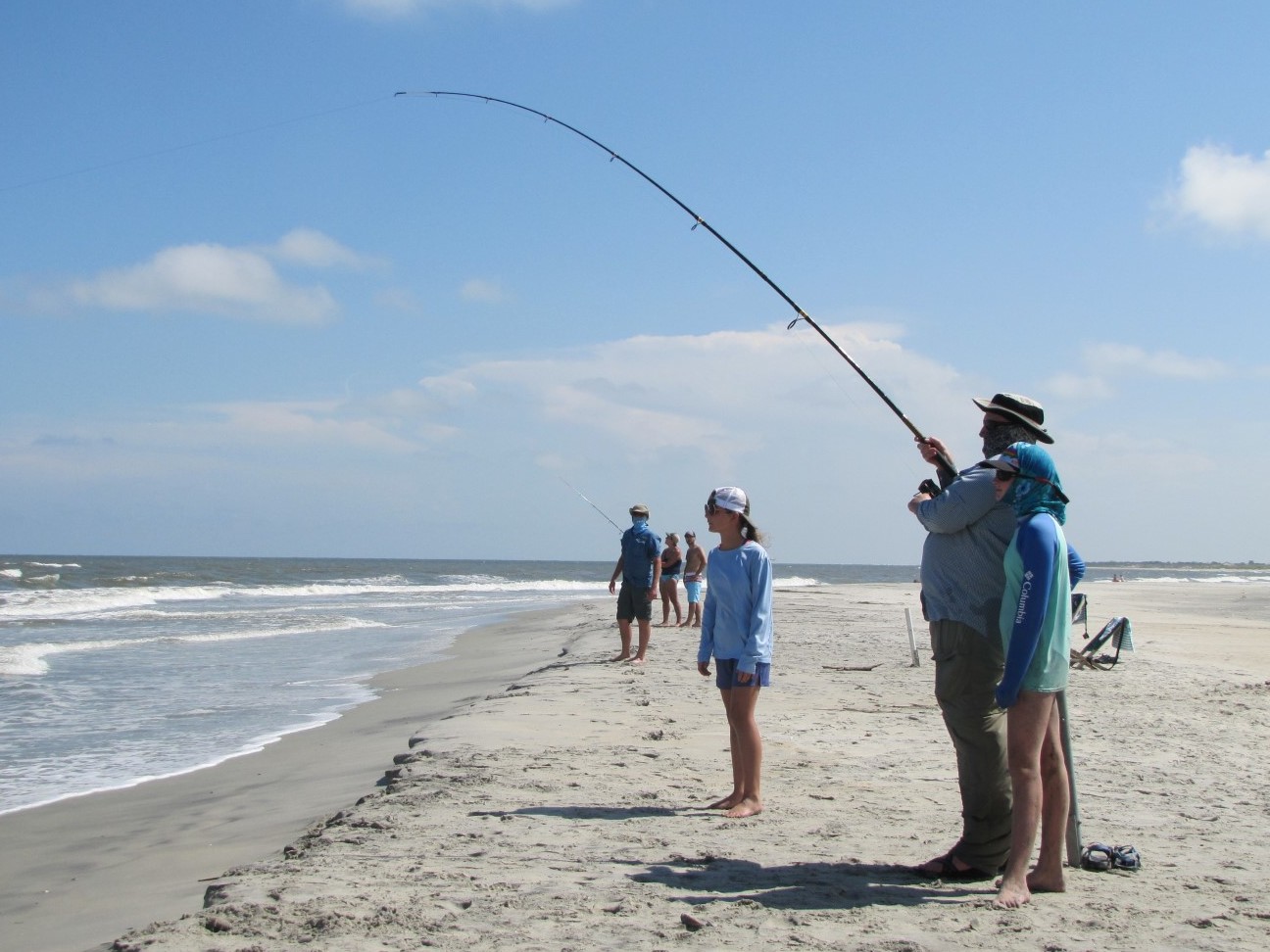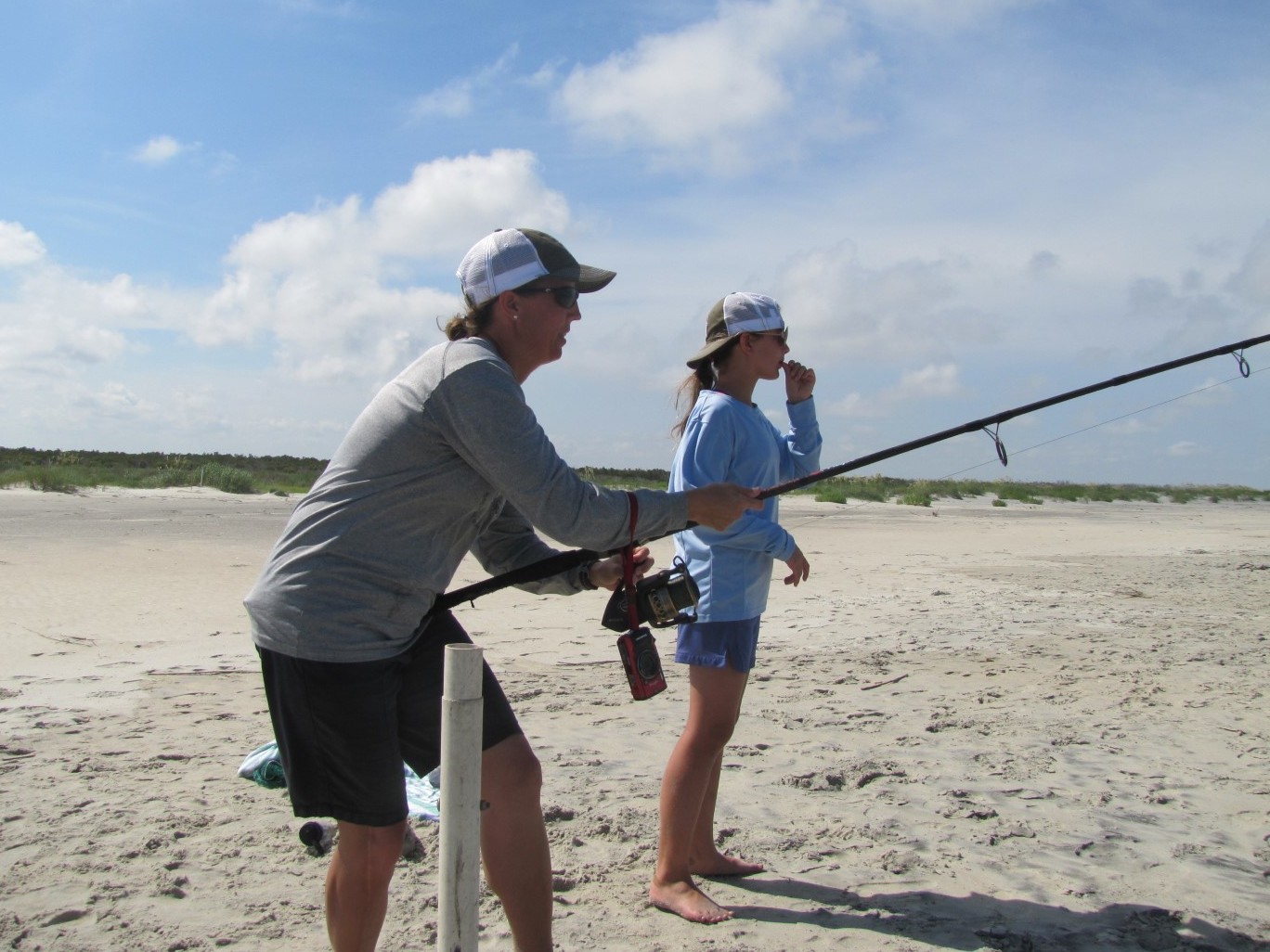 Lower water levels in some of the naturally occurring wetlands due to a dry first half of summer exposed acres of new mudflats, and several early shorebirds migrants have been spotted taking advantage of that foraging habitat. Pectoral and solitary sandpipers have been seen recently at Goose Pond.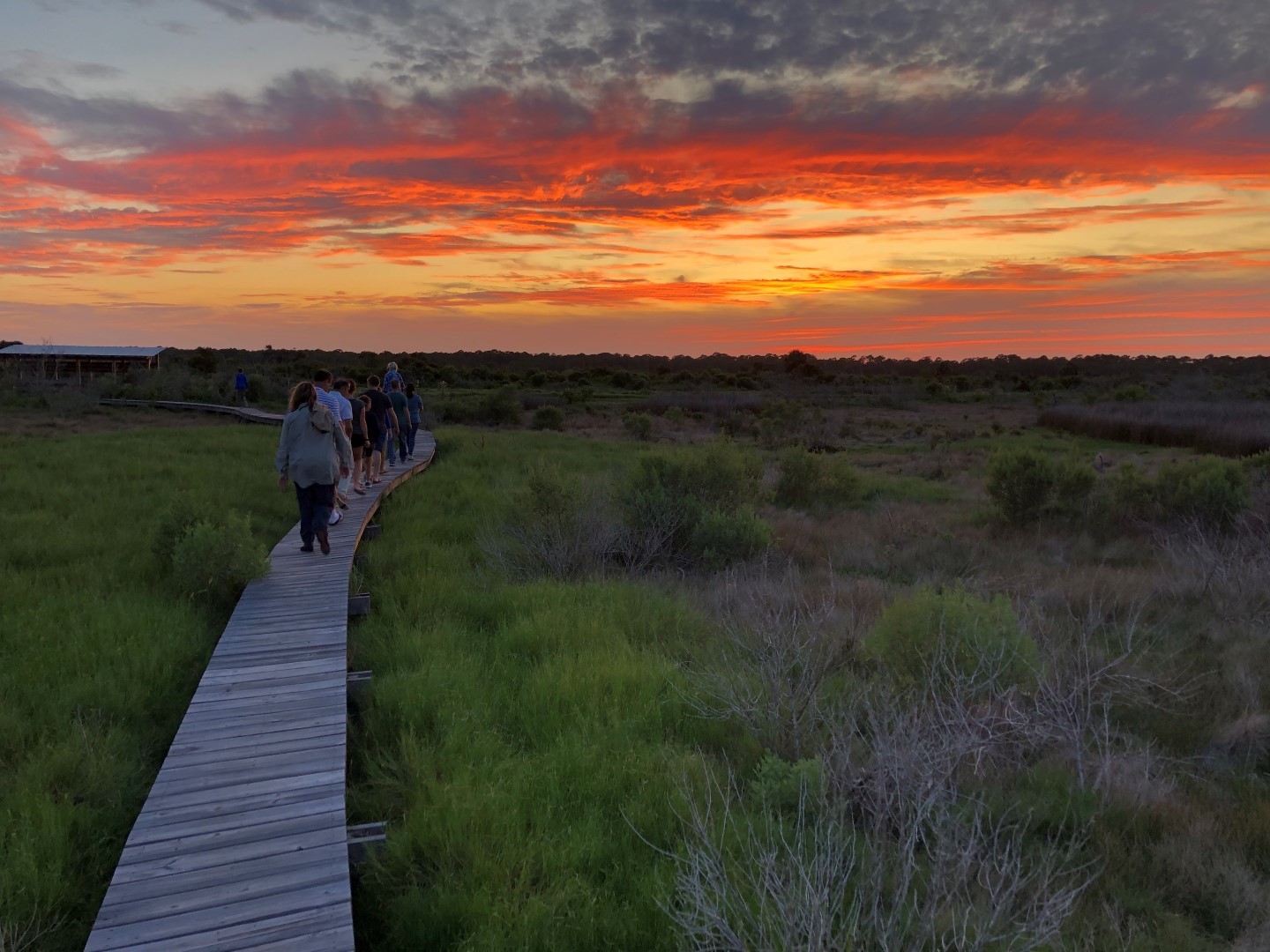 With consistently high numbers of shorebirds and wading birds, gators wallowing in the shallower waters, and sunsets like this, Goose Pond has been a favorite stop on many of our excursions.
---
More to look forward to:
Attention birders, how do you take your fall migration? We suggest taking it on Little St. Simons Island! We still have spots open for Fall Birding, September 27 – October 4, with guest ornithologists Georgann Schmalz and Adam Beutel. A prothonotary warbler was seen bathing in our new bird bath behind the kitchen just last week!
Introducing a 4-day kayaking adventure, exploring the beautiful low country around the Altamaha Delta and Little St. Simons Island! We invite you to join us on the Captain Gabby for two nights followed by two nights on Little St. Simons Island for a unique experience of this wild coastal area with naturalist guided paddling adventures everyday, gear and meals included. Click here or call to learn more and book your spot for the Low Country Paddling Expedition.