February 11, 2019
Fly Recipe: The Sapelo Shrimp
Posted by: Cohen Carpenter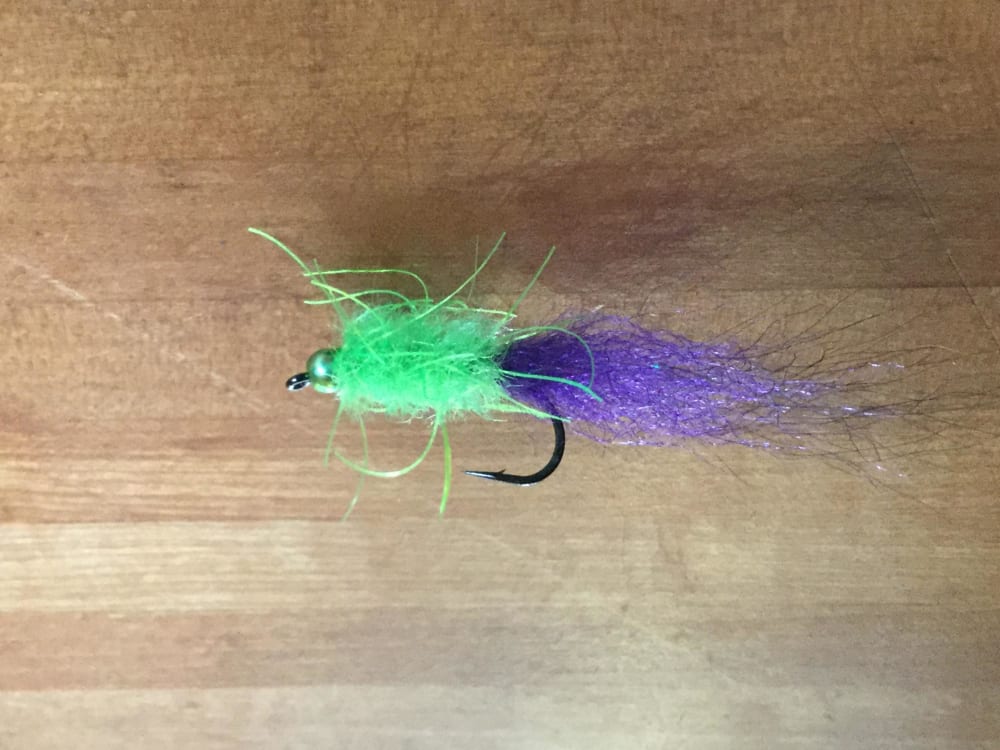 The Sapelo Shrimp
#2 Ahrex 26 Degree Jig Hook
3/16 Caddis Green Nymph-Head Bead
Body: Chartreuse EP Wooly Critter Brush
Tail: Purple EP Foxy Brush
I tie this fly in different color combinations for different water clarities:
Dark or muddy water: chartreuse/purple, pink/chartreuse, black/purple
Clear water: tan/tan, pearl/pearl
Cast the fly across the current just short of oysters, if any, and let it swing out with the current. Then make very, very, short strips. Redfish, trout, flounder and yes, the occasional toadfish will all eat this fly year round.
Capt. Kenneth Dodd, Sapelo Light Charters LLC