February 25, 2020
Garden Updates January 2020
Posted by: Cohen Carpenter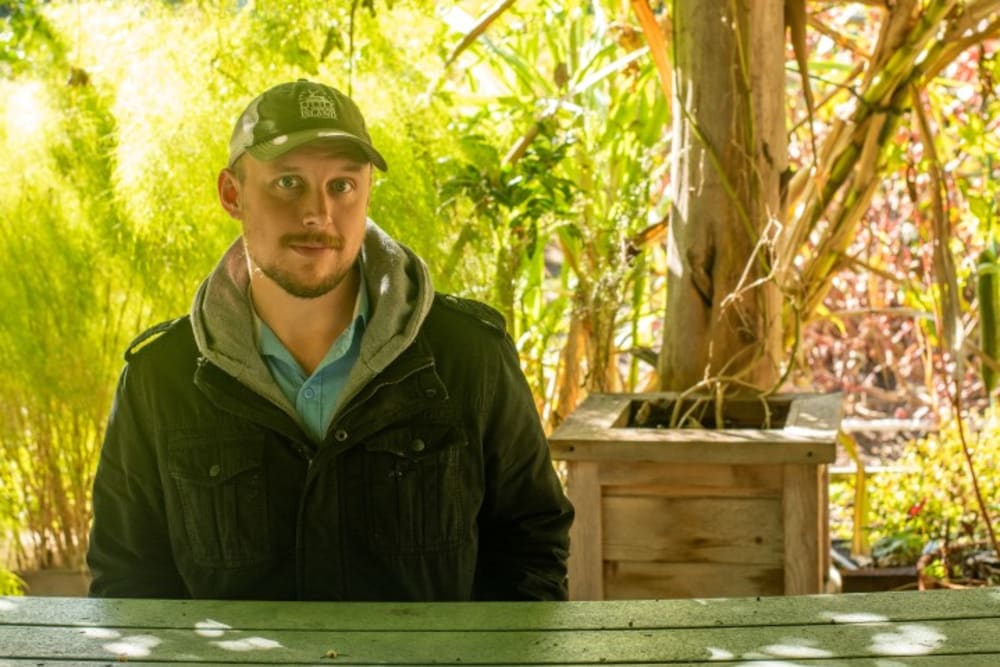 Little St. Simons Island welcomes its new gardener, Wesley Boccardo! Though he's a California native, Wesley calls Philadelphia home, where he grew up. Wesley has been working as an itinerant agricultural consultant for many years, but he was drawn to Little St. Simons Island because he was "looking for somewhere peaceful to grow some roots for a while."
After falling ill on a backpacking trip some years ago, Wesley found refuge and recovery on a local farm and simultaneously developed a passion for farming. Since then, he has gained experience in urban agriculture, aquaponics, large scale organic farming, and more. He specializes in biological soil management, propagation, and producing organic inputs (ie. compost).
Wesley says he's excited to use his experience with intensive market farming to "transition LSSI's gardens toward higher production and 100% waste stream utilization."
Wesley is also an oil painter and climate justice activist in his free time. Welcome aboard Wesley!
---
This from Wesley on his new position:
This year will be big for the Little Saint Simons garden project! Our goal is to provide as much beyond-organic, highly nutritious produce and culinary herbs from right here on the island for our guests and staff. To that end, we will be focusing on two major projects which are the culmination of years' worth of work and research done by our naturalists, ecologists, and previous gardeners:
Raised Bed Production and Propagation. We will be installing roughly 90 twelve-foot, two-foot-high raised bed sections to give us a very expanded growing area which should be able to produce a significant portion of what you eat while on the island. To aid in intensive production and succession planting we will also be installing a fifty-foot cool house to allow us to propagate all of our own transplants, native landscape plants, and produce a healthy amount of micro-greens and shoots for the kitchen.
100% Waste Stream Utilization. From our kitchen we have two main waste products: post-consumer waste(cooked food) and green waste (kitchen scraps). The former will be processed through an anaerobic composting method which uses pest-proof stacked pallet cubes that break down the waste over a long period to ensure the elimination of pathogens and other undesirable elements involved in composting things such as meat and dairy. The latter will be processed in vermiculture(worm) batch bins to produce vermicompost for our gardens and container systems. We will also be building a large Actively Aerated Compost Tea vortex brewer to provide biological soil management and nutrient solutions.

Upon completion, we will have brought the island to a new level of sustainability and significantly lessened ecological impacts - an overarching goal with everything we do in every department. We anticipate these projects to take the better part of the year, during which you can expect to see some "transitional stages" in the garden. Though the mess may be mighty, please stop in and say hello! I am always happy to give a tour or explain what current project is being worked on. Hope to see(and feed) you soon!