August 23, 2019
LSSI Sea Turtles Receive Helping Hands from Many During a Record-Breaking Nesting Season
Posted by: Jeanne Christie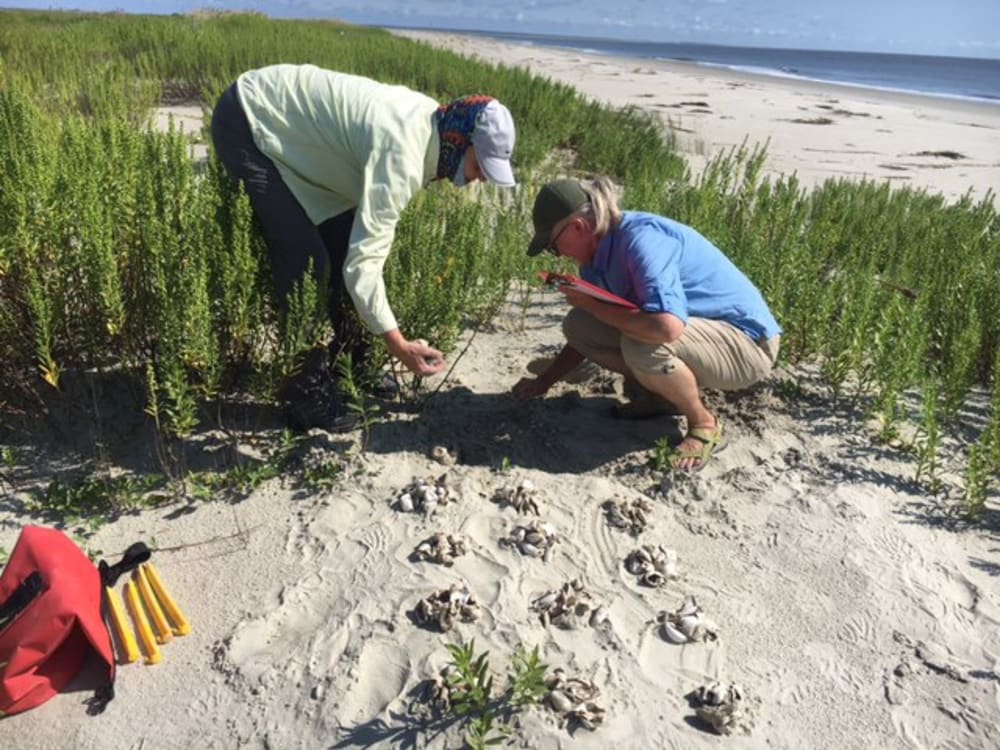 header photo: volunteers Mary Jo Townsend (left) and Deana Davis (right) conducting a nest inventory.
Little St. Simons Island has had a record breaking sea turtle nesting season with 237 loggerhead sea turtle nests documented thus far, exceeding our previous record set in 2016 by 14 nests, and far exceeding, by 125 nests, the average annual number of nests from the last 10 years. The big number of nesting sea turtles on Little St. Simons Island mirrors the success seen along the entire Georgia coast this season, with a total of 3,935 nests documented coast wide. The increase in numbers is a conservation success story linked to the more than three decades of on the ground conservation work to protect sea turtles in Georgia.
At Little St. Simons Island, we partner closely with the Georgia Department of Natural Resources to hire a technician to monitor the island's beaches daily for sea turtle activity and to excavate all of the nests after they have hatched to determine and record hatching success. Robby Brannum, our turtle technician for this season has been tireless in his work tracking down turtle nests on the beach, but the number of nests this year has resulted in a bigger job than one person can keep up with. This is an exciting problem, and we have called in a variety of reinforcements for Robby. Our bird technician, Ana De Filippo, extended her time with us by two weeks at the end of shorebird nesting season to help with turtle monitoring. Members of the naturalist team have created multiple guest programs each week that are focused on nest excavations. Island guests have had the opportunity to help count hatched eggs and to record important data that will go to the Department of Natural Resources. And in some cases, guests have had the opportunity to witness sea turtle hatchlings that have not quite made it out of their nest and to the ocean. The live hatchlings provide a memorable experience for all who are lucky enough to encounter them.
In addition to help from members of the naturalist and ecological management teams, we have engaged some of our dedicated volunteers to help monitor stretches of the beach and to excavate nests. Regular Little St. Simons Island volunteers, Mary Jo and Ron Townsend, and Deana Davis, have given their time and talents to multiple conservation projects on the island, and after receiving training from Department of Natural Resources and Little St. Simons Island staff, they have been a tremendous help with this year's busy season. Former Little St. Simons Island ecological technician, Stephanie Knox, has also come out to volunteer on the beach. Stephanie currently manages nearby Cannon's Point Preserve on the north end of St. Simons Island for the St. Simons Land Trust, where she has developed her own programs to involve students and members of the public with conservation. She still enjoys coming back out to the island on occasions to help with our projects.
At Little St. Simons Island we believe that engaging our guests and volunteers through experiential learning and with hands on work not only helps us to collect important data, but it builds an awareness and culture of conservation that will have long term positive impacts on the protection of rare species and their habitats into the future. We are grateful for the many hands that are helping us manage this record breaking nesting season, and we are thankful for all of the volunteers, fishermen, educators, scientists, and conservationists that have played a role in sea turtle conservation for the last 30+ years so that we could get to this point today.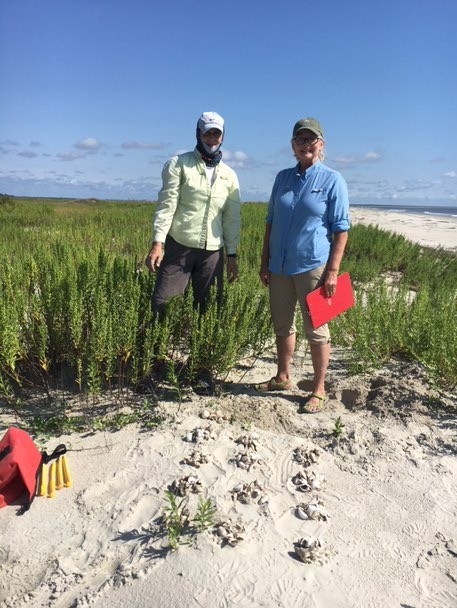 above: Mary Jo and Deana pose for a shot after an inventory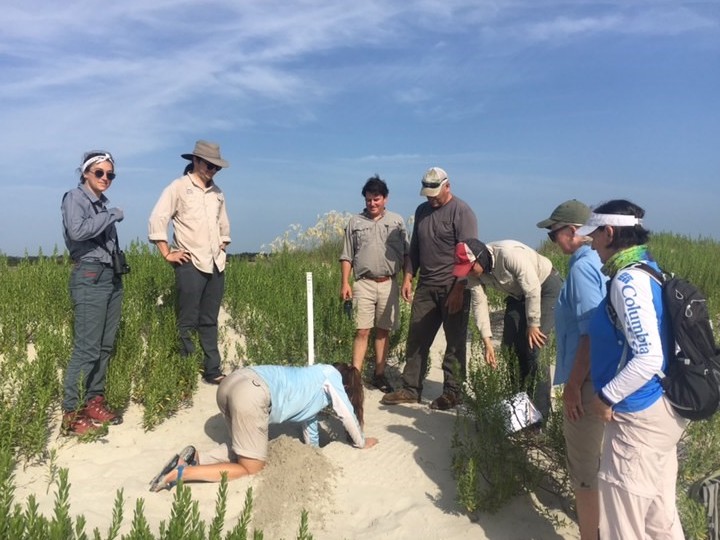 above: staff and volunteers join around as Ana De Filippo conducts a nest inventory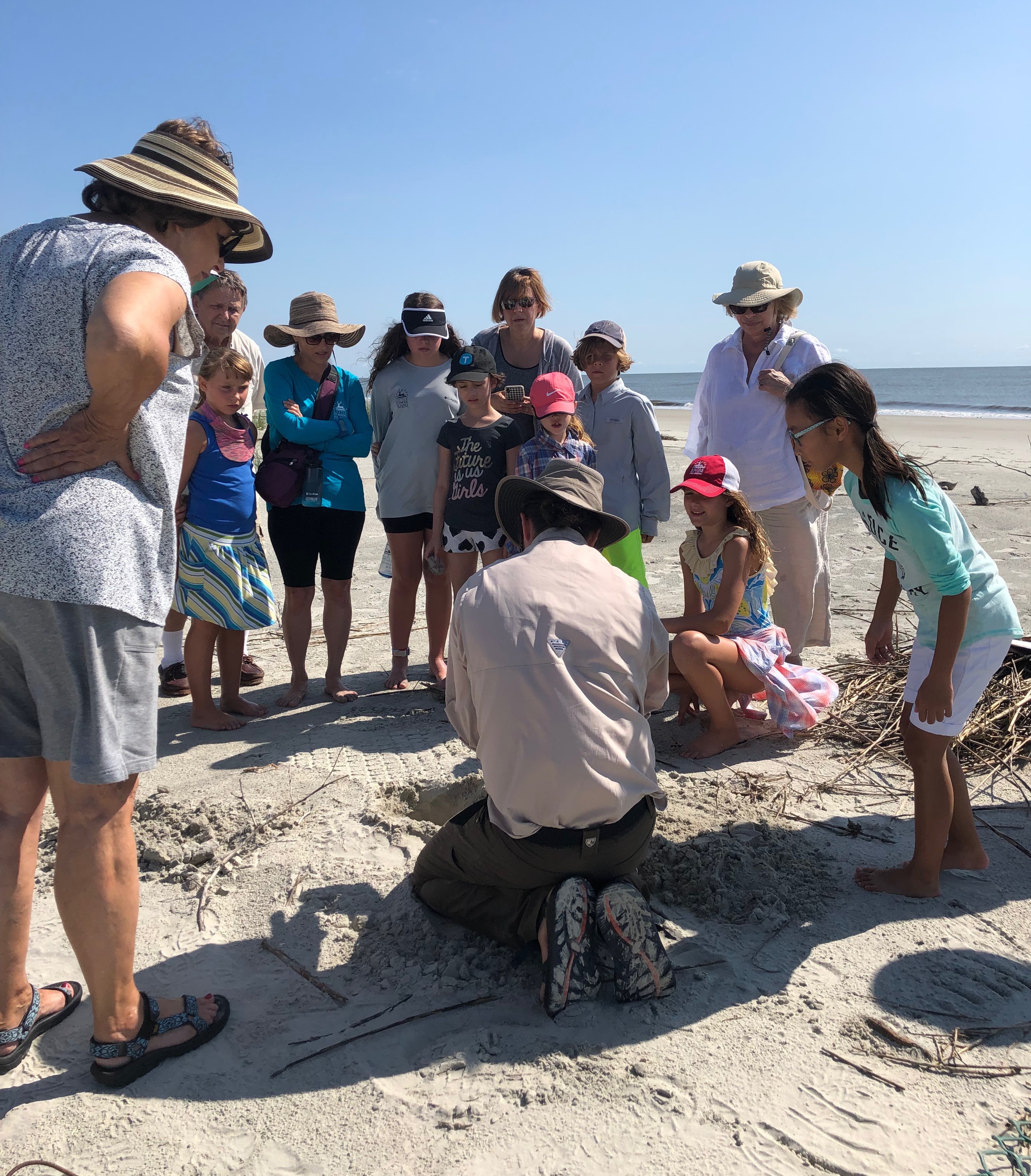 above: naturalist Rock Delliquanti teaches guests about sea turtle biology and nesting at an inventory.
below: Rock shows perseverance with a difficult-to-find nest cavity while guests pass the time at the comfort of the water's edge.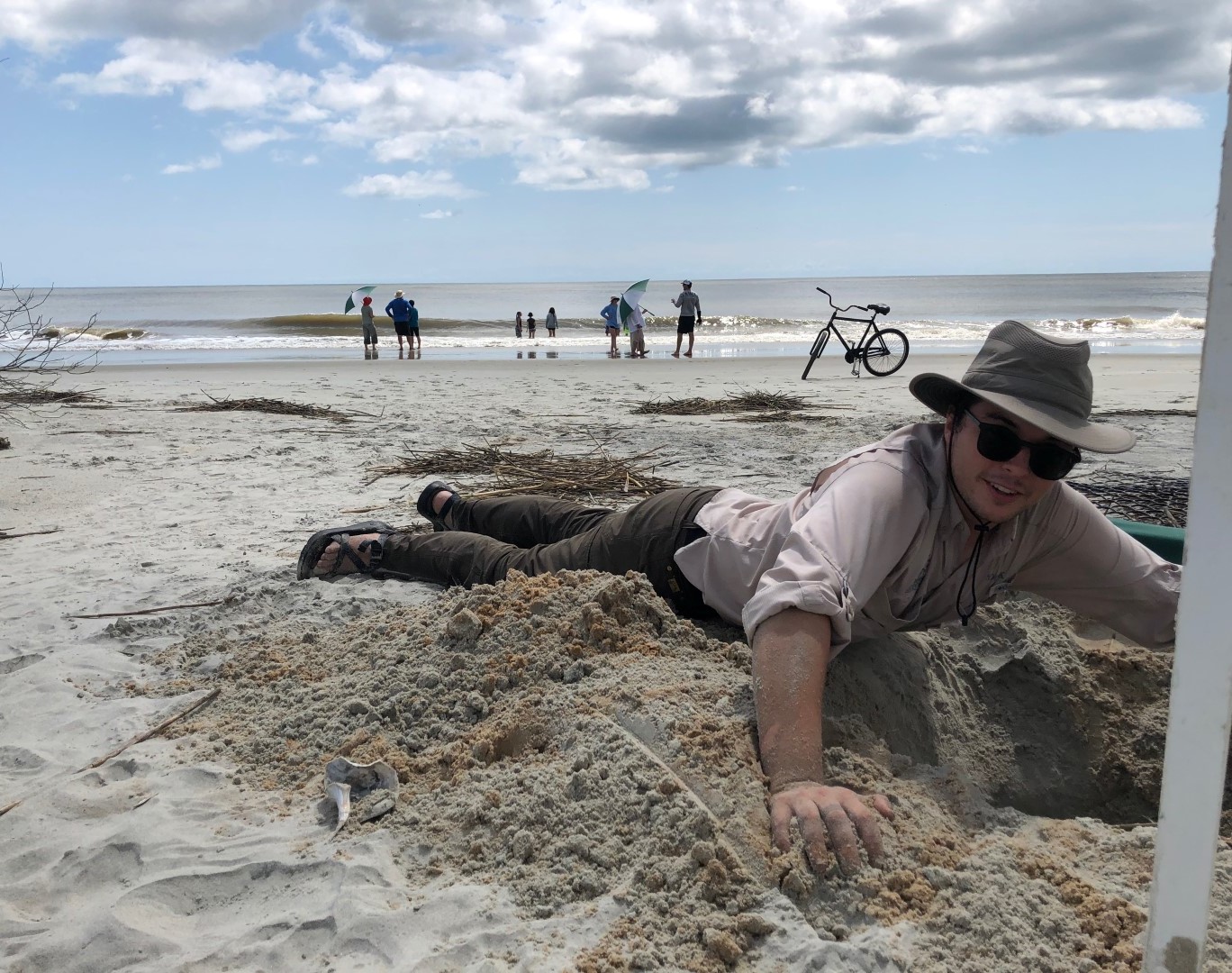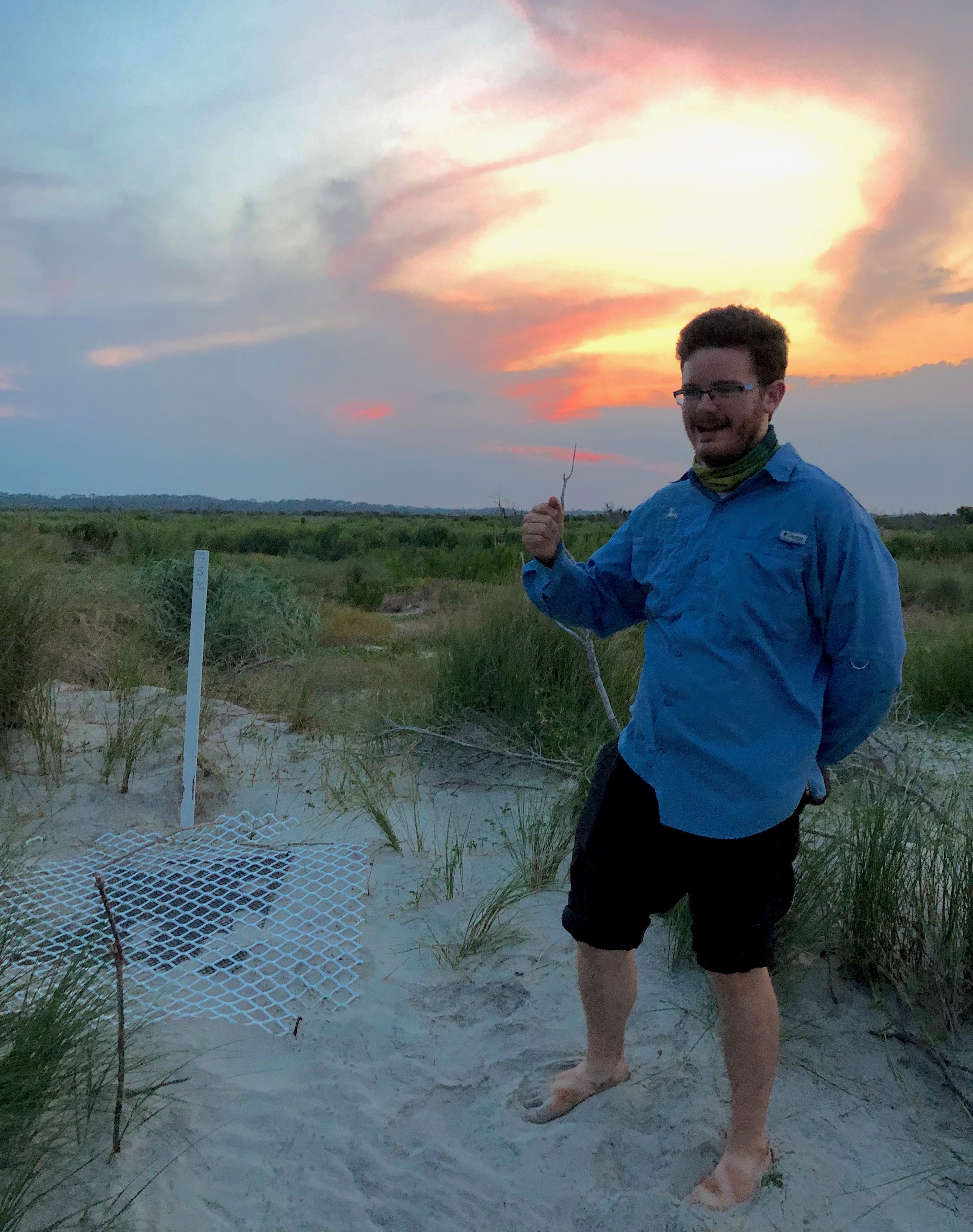 above: sea turtle technician, Robby Brannum, talks about his work on the island with guests on an after-dinner beach walk.