February 11, 2019
Notes from the Kitchen: Winter Citrus, Current Events, and Looking Ahead
Posted by: Matt Lerish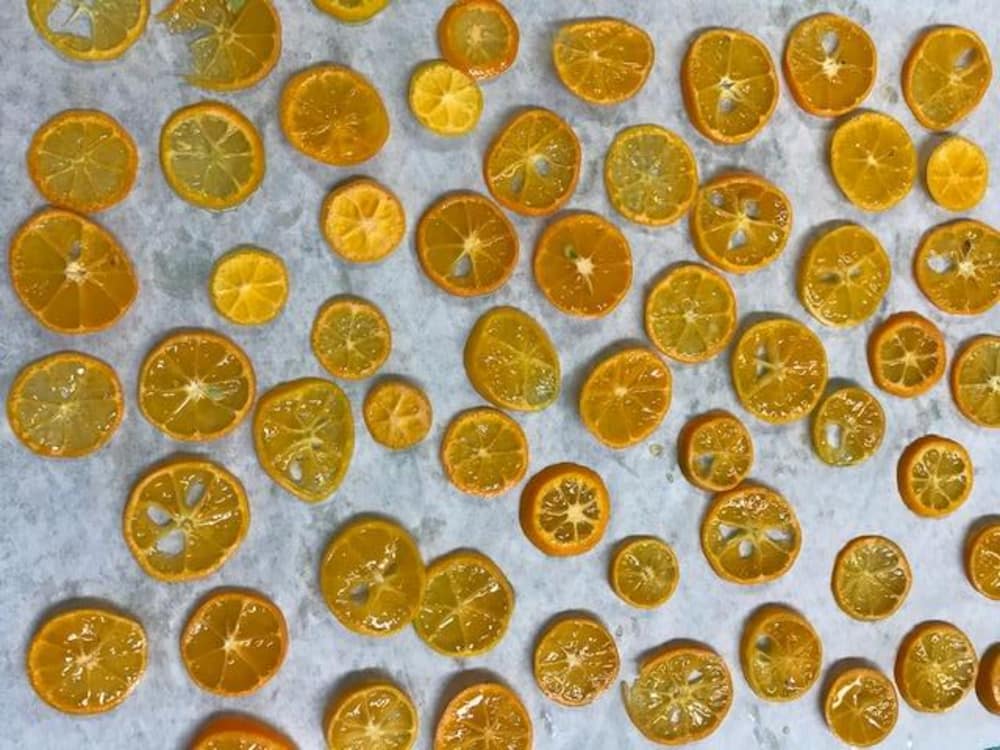 With winter setting in the kitchen has been a place of constant motion. Matt (executive chef) and Anna (cook) both joined the team during the height of the holiday season, hitting the ground running with a full island, wedding, and plenty of holiday festivities. Winter also brought an incredible harvest of citrus fruits from the orchard. The goal is to preserve these fruits in as many forms as possible so we can harness their incredible flavor for the months to come. From Mike's calamondin marmalade and Matt's preserved Meyer lemons, to Séamus' dehydrated kumquat chips, these fruits have been enhancing everything from Ashley's desserts to our pork chops. We even crafted a buttermilk and citrus sherbet which was a quick, frozen improvisation on some vanilla creme anglaise.
The team was excited to once again participate in the Whiskey, Wine, and Wildlife event at Jekyll Island this past weekend. Close to 2,000 guests attended this year, and we highlighted ingredients from the garden including nasturtium, preserved Meyer lemons, and lime leaves. We were proud to represent the unique terroir of Little St. Simons Island while educating folks on the importance of conservation, sustainable agriculture, and delicious cuisine.
As we look toward Spring, the kitchen team will continue to be a place of dynamic growth with a focus on menu development, reduction of waste, and thoughtful sourcing from the fantastic growers, watermen, and artisans of our region. We look forward to working closely with Séamus and his incredible produce and growing even closer as a team to tackle new projects and expand on our current offerings.
Matt Lerish, Executive Chef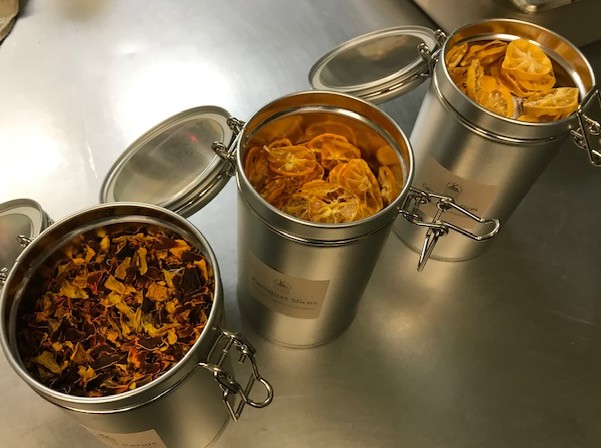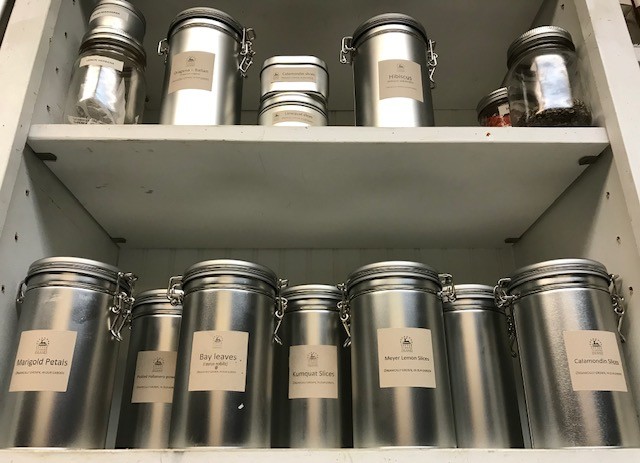 *dried citrus, stored among dried herbs and peppers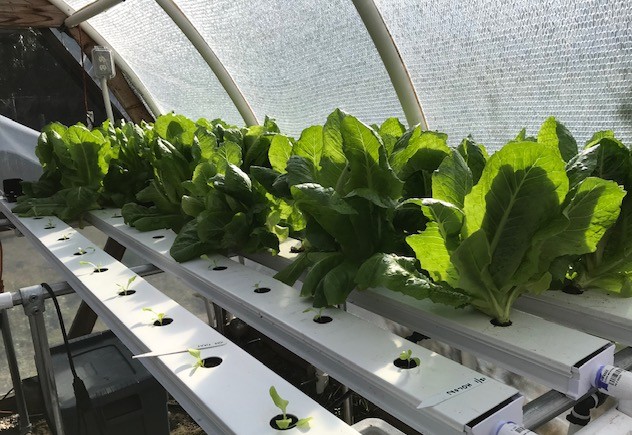 *sneak peak at Séamus' new project, hydroponically grown produce, which requires less water and nutrient inputs. Pictured here is romaine lettuce.
*Chef Matt on his way to the kitchen with a fresh harvest