February 16, 2015
Prescribed Burn: February 2015
Posted by: Ecological Management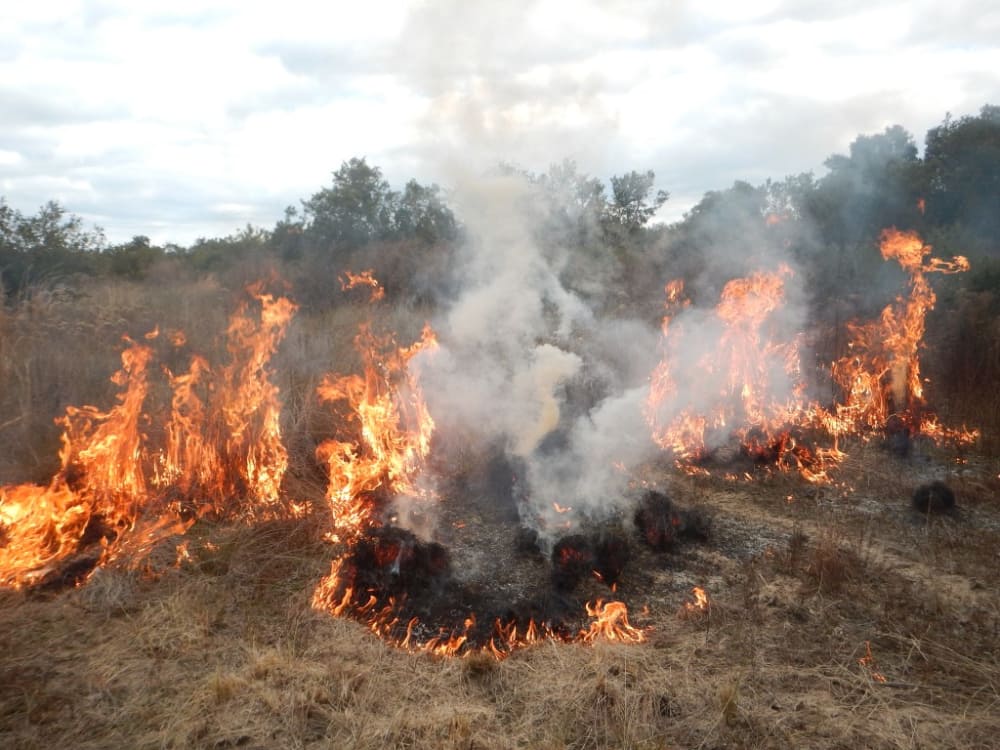 Along the Georgia coast, muhly maritime grasslands (Muhlenbergia filipes) are a rare, but vital ecosystem for a variety of wildlife. With rising sea levels and coastal development, this habitat is diminishing along with some of the animals that call it home. Island glass lizards and Eastern diamondback rattlesnakes, both species of conservation concern in Georgia, Eastern kingsnakes, marsh rabbits, and cotton rats are a handful of species that utilize these grasslands for protection and reproduction.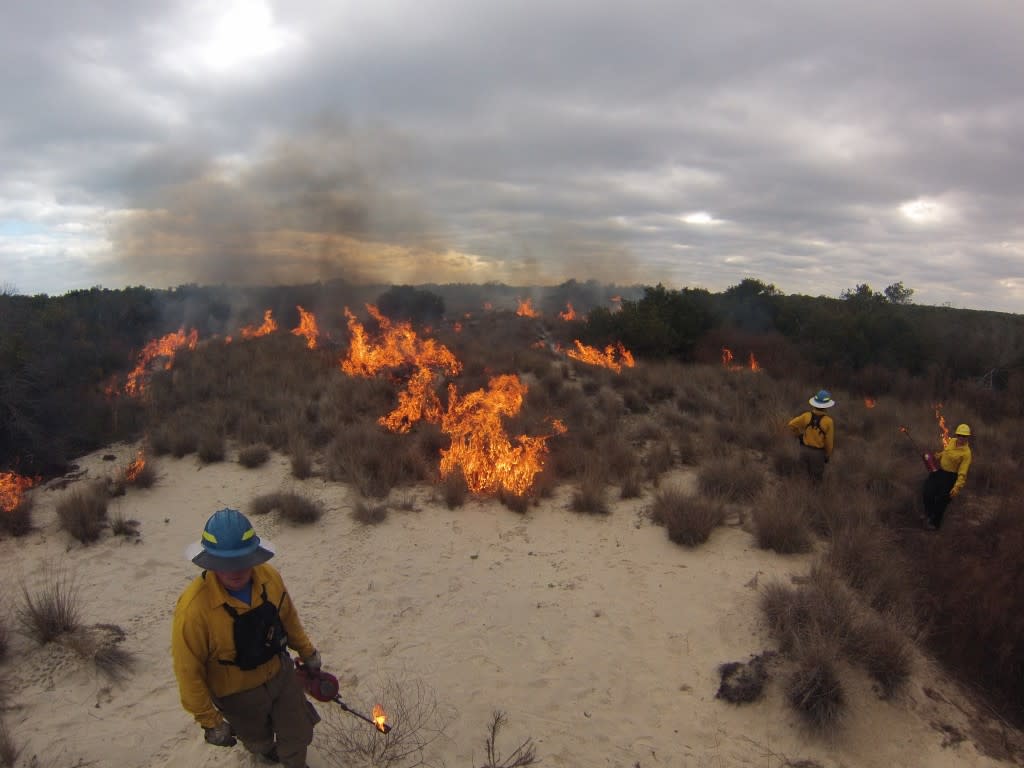 Muhly grass is an early successional plant species, one of the first species to populate secondary dunes. By burning these grasslands, wax myrtle (Morella cerifera) and groundsel (Baccharis sp.) thickets are reduced, and the area covered by grass is increased. Little St. Simons Island uses fire as a management technique, or tool, in an attempt to balance out the loss of these grasslands at other coastal locations.
On February 10 and 11, we partnered with a fire crew from The Orianne Society to burn four grassland locations for Joseph Colbert's graduate project. Joseph, a Master's student at the University of Georgia in Dr. Kimberly Andrews' Applied Wildlife Research Lab, is leading a two-year study on the ecological response to fire in muhly dominant grasslands. He plans on conducting small mammal trail camera surveys, painted bunting point counts, and reptile surveys.
Joseph's research will aid LSSI and regional conservationists in developing the best management practices for these grasslands.