March 1, 2016
Prescribed Burning
Posted by: Ecological Management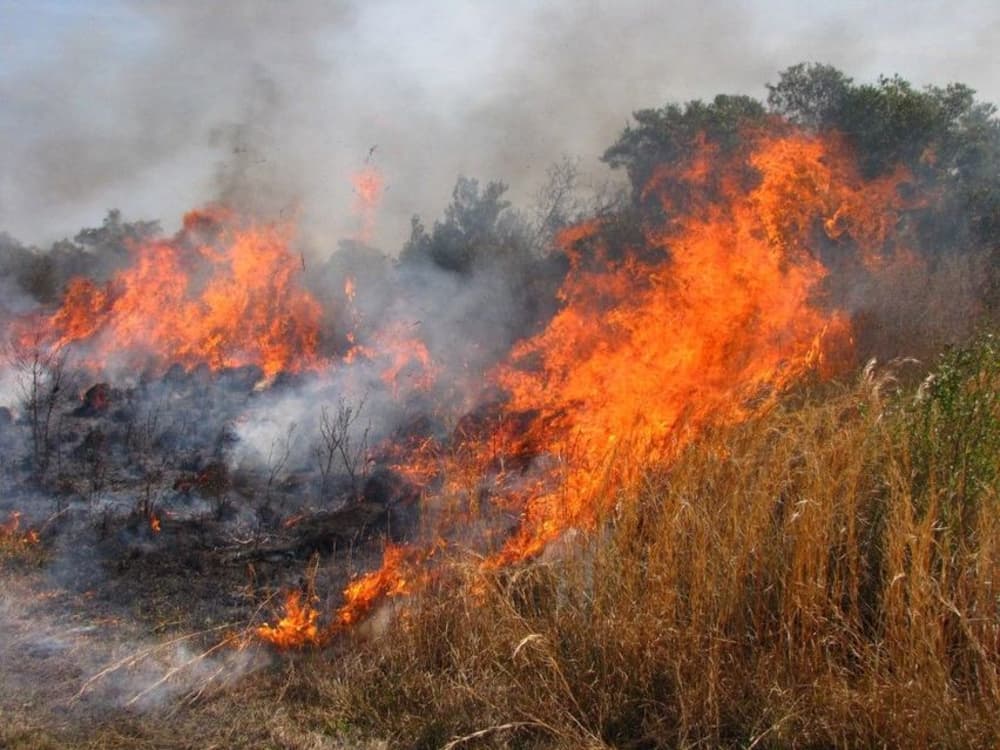 Fire is an important ecological management tool for a variety of habitats, returning nutrients to the soil and reducing woody vegetation and shrubs. Last week, we conducted a prescribed burn in the maritime shrub and grassland habitat between the beach, Bass Creek Road and Beach Road. With the help of local biologists from the local non-game division of Georgia Department of Natural Resources, the Jekyll Island Authority, and the St. Simons Land Trust, the island maintenance staff and ecological management team ignited and controlled a low-burning fire on Tuesday, February 18th to prevent woody vegetation from encroaching on open grassy areas.

This ecosystem adjacent to the beach dunes is dominated by wax myrtles (Myrica cerifera) and Muhly grass (Muhlenbergia capillaris), and left to its own devices, the wax myrtles would continue to recruit eventually closing out the open habitat where the grasses thrive. This burn did not reach an intensity that would take back large established wax myrtle shrubs, but it will reduce wax myrtle cover by preventing young seedlings and saplings from taking hold. The balance of open grassy areas and cover provided by the wax myrtles provide excellent habitat for a variety of species, including the Eastern diamondback rattlesnake, coachwhips, kingsnakes, small rodents, painted buntings, chuck-wills widows, island glass lizards and marsh rabbits.
Other plants that make up this community include: broomsedge (Andropogon spp.), dog-fennel (Eupatorium capillifolium), flat-topped goldenrod (Euthammia tenuifolia), groundsel (Baccharis halimifolia), and pepper-vine (Ampelopsis arborea).

Over the next couple of weeks and months, we will start to see new growth in the burned areas, and will continue to monitor the burned plot. Another plant community that benefits from fire is the slash pine forest on the southern part of the island, and if conditions are suitable, we hope to burn there this season as well.