April 18, 2015
Shorebird Nesting Has Begun
Posted by: Ecological Management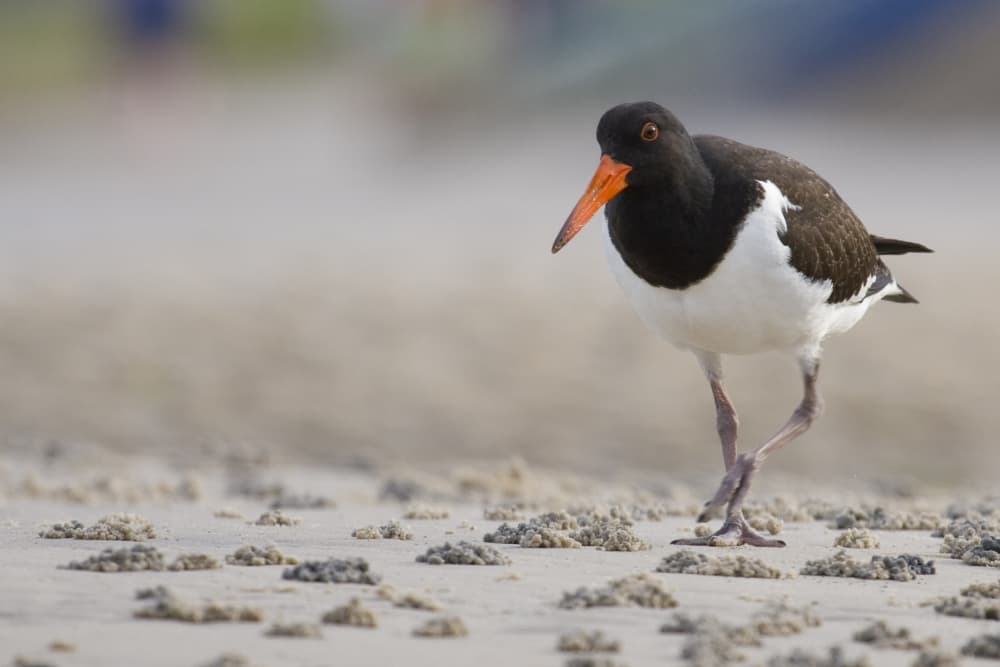 After weeks of nest searching with little luck, the birds have finally decided that it's warm enough and they are ready to start laying eggs. In previous years, we documented a record-breaking early nesting attempt by an American oystercatcher pair on March 10, but nesting typically start around mid to late March. So, needless to say, as March ended and April began, with no discovered Wilson's plover or American oystercatcher nests, we were ready.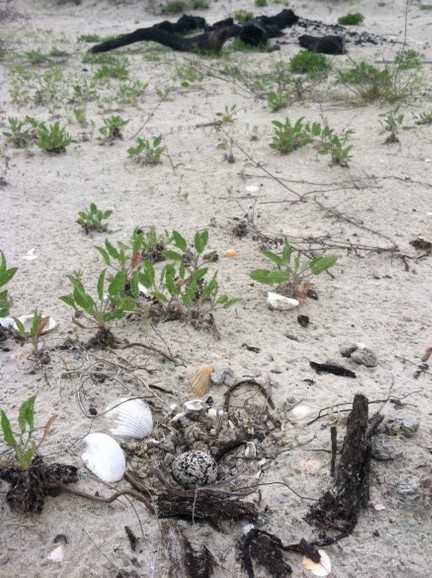 Freshly laid Wilson's plover nest

This will be the last of three field seasons for an ongoing research project with the objective of determining how habitat variables can be used to predict nesting location and nest success for American oystercatchers and Wilson's plovers. We are also investigating how different nest predators (avian, raccoon, coyote) might influence nest location and nest success, and will incorporate effects of sea level rise, and geological processes, such as inlet dynamics and shoreline change, as well.
During the first week of April, we'd found only one Wilson's plover nest and several Killdeer nests. But, as temperatures have risen and spring has finally settled in, nesting has started with vigor! In the past two weeks, we've found 38 Wilson's plover nest and 7 American oystercatcher nests! Birds have set up territories and within those territories created scrapes- shallow depressions made by smoothing and kicking out the sand. They can make several scrapes in a territory, and then the female chooses one and lays her eggs. The eggs blend in so well with the surrounding beach that they are very difficult for predators (and researchers) to find.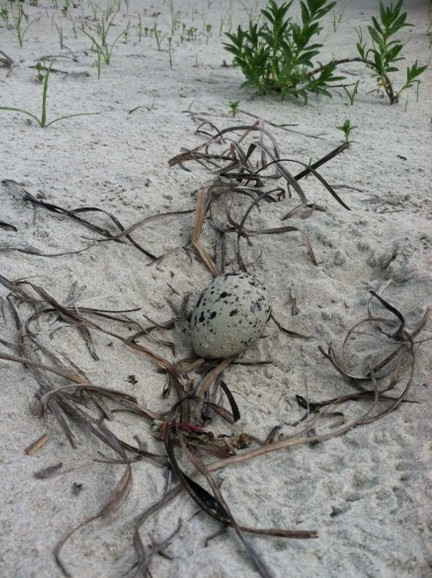 American oystercatcher nest
Last week, we found one of the coolest nests I've seen in the three years I've been out on the beaches. This Wilson's plover pair nested right inside an old horseshoe crab shell! They will likely lay one more egg and then in about 25 days, hopefully the nest will hatch.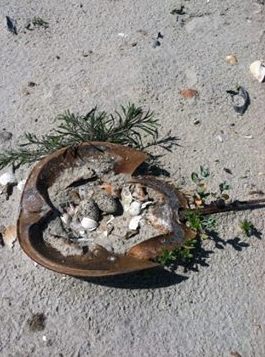 The best nest: A Wilson's plover nest inside a horseshoe crab shell!