January 18, 2018
The Return of the White-tailed Deer
Posted by: Ecological Management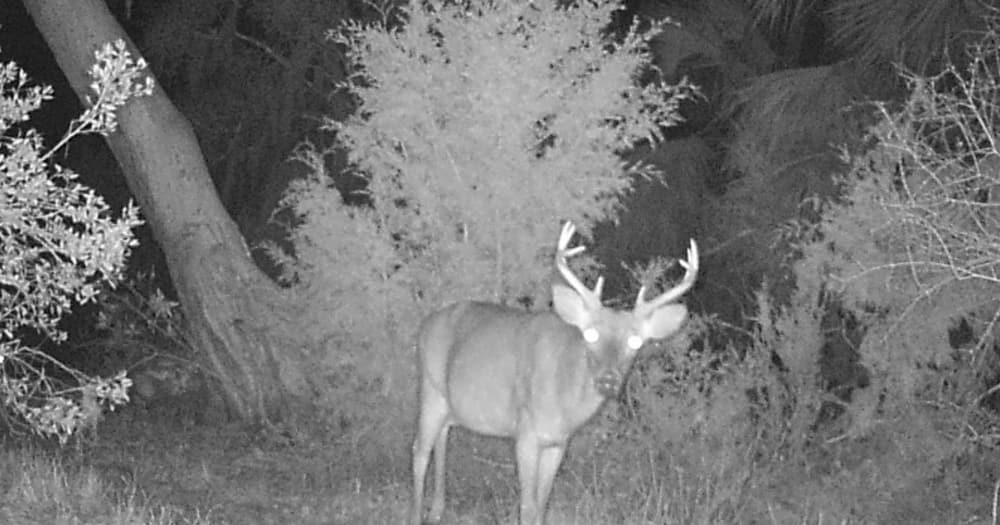 For the first time in well over a century, white-tailed deer are inhabiting the natural landscapes on Little St. Simons Island (LSSI) again. The populations of our native deer dwindled throughout much of Georgia through the late 18 and early 1900s as a result of over harvesting. The re-establishment effort for white-tailed deer throughout the Southeast is regarded by many outdoor enthusiasts and sportsmen as one of the best conservation success stories of the 20th century. Although our native white-tails have been thriving in most parts of the state for 50 to 60 years, that has not been the case until recently on Little St. Simons Island.
When the 20th century owners of the island purchased it in 1908, LSSI-- like so many other coastal Georgia properties-- was devoid of deer. As avid sportsmen, the island's owners began working to establish a deer population on LSSI. They traded alligators and rattlesnakes with the Bronx Zoo to bring over several exotic deer species, primarily from Europe and Asia. European fallow deer were the one introduced species that adapted well to coastal Georgia, and their numbers increased dramatically on the island over the course of the next century. In 2006 the population of fallow deer was estimated at close to 750 animals on the island's approximately 3,000 acres of upland. And, that estimate was lower from previous estimates.
Although white-tailed deer have long been re-established on St. Simons Island and surrounding areas, they were not able to recolonize LSSI because of the large population of fallow deer. Fallow deer, unlike their native cousins, have a different foraging strategy that enables them to get sufficient nutrients by consuming larger amounts of relatively low-nutrient food sources. White-tailed deer require the presence of vegetation with higher amounts of nutrients for survival. In other words, we believe that the large number of fallow deer grazed out the types of vegetation that it would have taken to sustain a population of white-tailed deer. The fallow deer essentially out-competed white-tailed deer on Little St. Simons Island for over 100 years.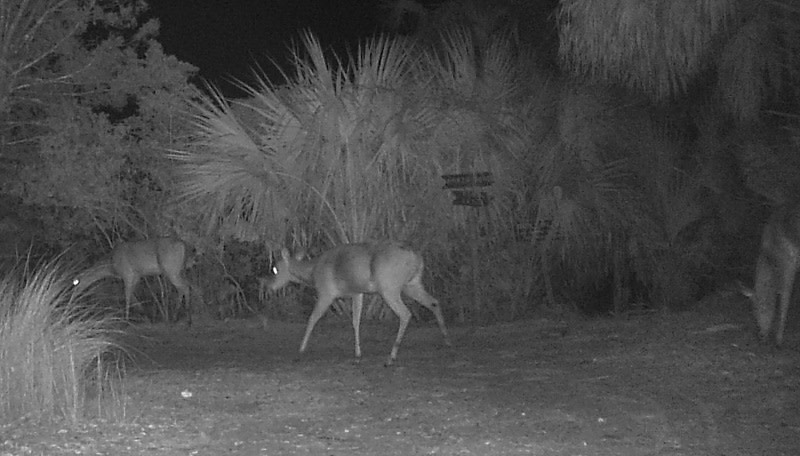 In more recent years much information has come to light about the damage caused by exotic-invasive species. Exotic-invasives have been documented as the 2nd greatest threat to the conservation of native wildlife and habitats across the country, only coming after the development of natural areas. Exotic-invasive species typically out-compete other native species, which has ripple effects on the entire ecosystem. In addition to outcompeting white-tailed deer on LSSI, a greater concern of the large population of fallow deer was their impacts on the forests and other plant communities found on the island. Island resource managers began documenting these impacts in the 1990s, by erecting deer exclosures. These small fenced areas in the island's old growth maritime forest over time have shown a dramatic difference in the vegetation of areas that deer could access versus areas they could not access and graze.
In 2008 Little St. Simons Island began working with a group of conservation leaders and partners to develop a comprehensive ecological management plan for the island. Since further development was not a concern, one of the first components of the plan was implementing strategies to address exotic-invasive species. Fortunately, LSSI has a limited agricultural history, which we believe has played a role in the relatively low numbers of many of the common exotic-invasive species found throughout much of the rest of coastal Georgia. In fact, out of the 14 barrier island in coastal Georgia, LSSI remains one of the least disturbed by humans over the course of history. The landscapes on LSSI have largely been unaltered and for the most part remain ecologically intact. As such, the island has served as an important ecological reference site for research and other studies when compared to other more impacted coastal areas. The over population of the exotic fallow deer quickly rose to the top of the list of conservation threats to the island's habitats and native wildlife.
As early as 2008, island staff began working with other conservation partners to start the process of reducing the population of fallow deer. Now, nearly 10 years into this process, we are finally seeing some encouraging results across the island. For the first time in remembered history, we are noticing young live oak saplings regenerating along with other native vegetation in our old growth maritime forests. This is an especially welcome sign considering the number of old oaks that both Hurricanes Matthew and Irma took down. Until recently, we only saw signs of regeneration inside our fenced exclosures, and there were a lot of concerns about regeneration after storm events. Then for the first time in more than 100 years we documented a white-tailed deer on the island in late 2015. Since that first documentation by a motion sensor trail camera, we have since documented a number of different adults, both male and female. In 2017 we began regularly documenting the first group of white-tailed deer moving together across the island. The recolonization of our native deer on Little St. Simons Island is important for several reasons. These deer have long been a missing link in a landscape that has otherwise been mostly intact. And the continued presence of white-tailed deer on the island is a clear indication that the health of our forests and other plant communities across the island is being restored by reducing the number of fallow deer. The enhanced health of these plant communities benefits hundreds of species of native wildlife, several that are considered rare or threatened, that find food and refuge on Little St. Simons Island.