April 6, 2019
The Song of the Sundew
Posted by: Rock Delliquanti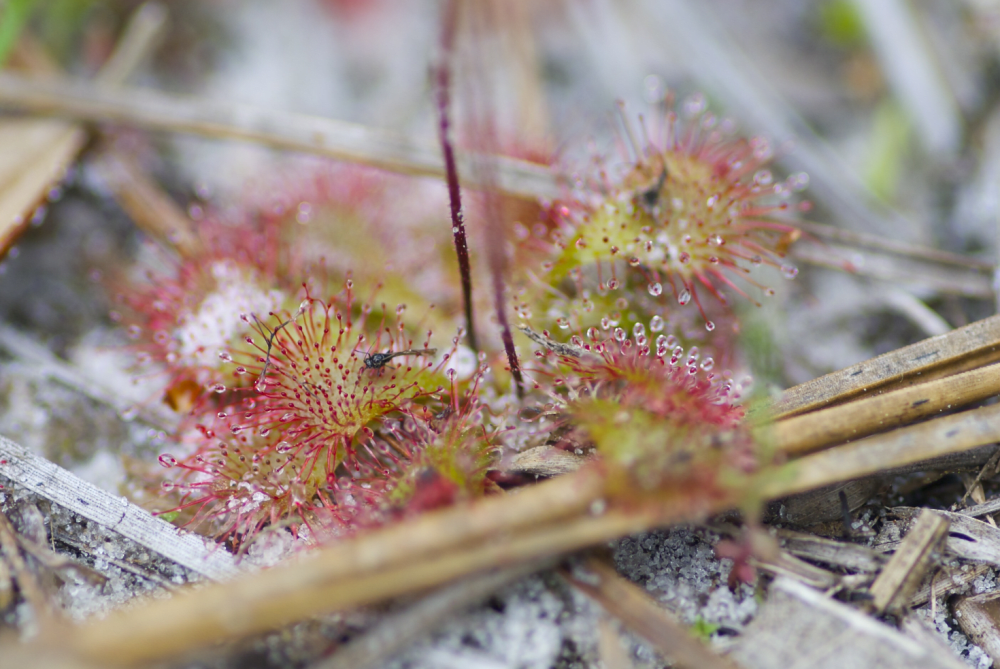 As we creep into April here on Little St Simons Island many of our spring ephemeral wildflowers are coming into bloom. The brightly colored and sweet-smelling yellow jessamine (Gelsimium sempervirens) and the delicate blue toadflax (Nuttallanthus canadensis) often catch the eye of anyone traversing the island. However, there is a fascinating and underappreciated springtime plant we are seeing right now that deserves its moment in the spotlight: the dwarf sundew (Drosera brevifolia).
While the dwarf sundew usually only reaches 3-5cm across, it makes up for its lack of size with its beautiful appearance and unique survival strategy. It typically lives in wet habitats and in nutrient poor, sandy soils. Its paddle-shaped leaves are adorned with slender red tendrils that secrete glistening drops of "dew."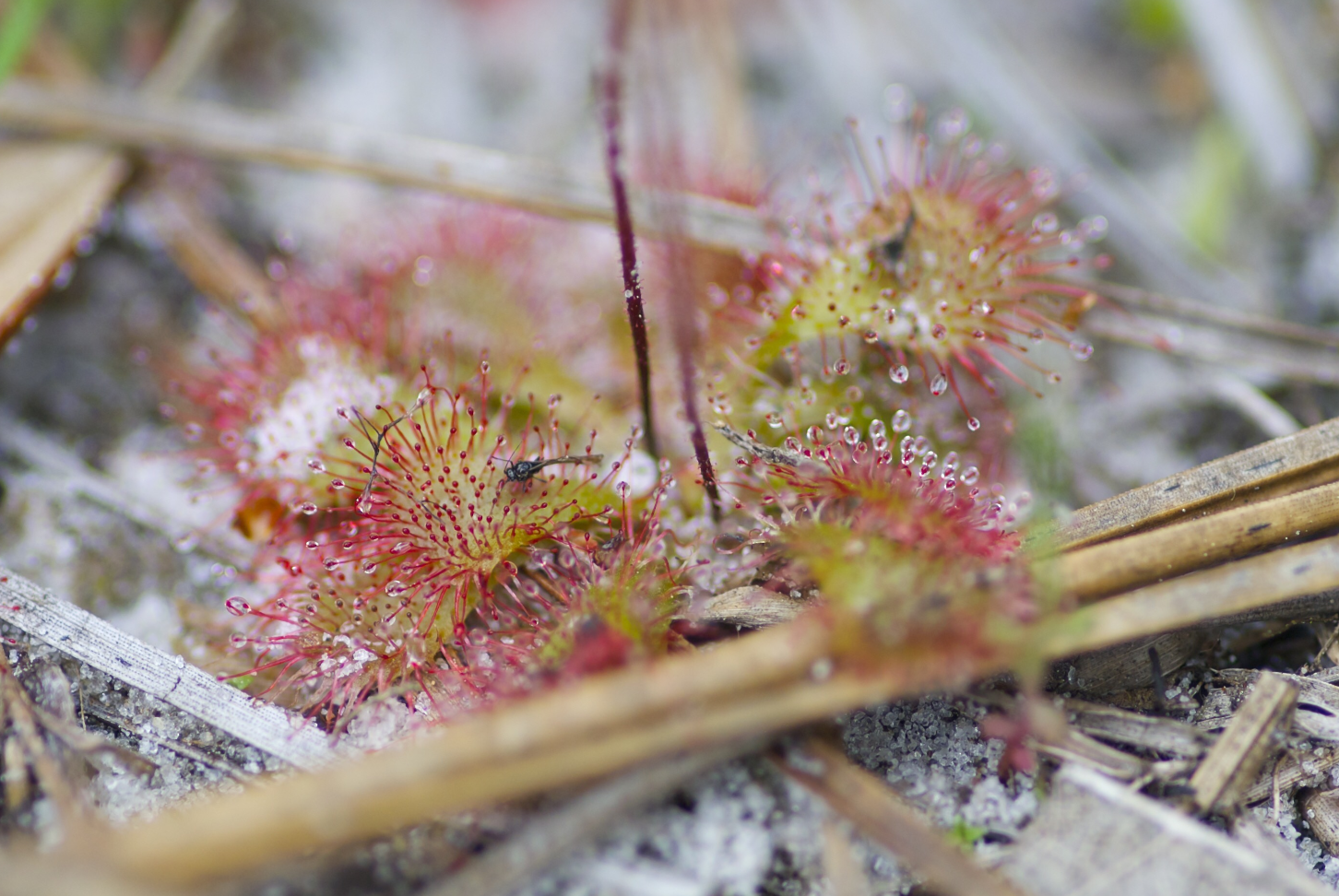 *photo by Kate Tweedy
These sweet secretions attract small insects like gnats and flies that are looking for a tasty treat. However, once they indulge in this feast of nectar, the insects soon realize that they have been caught in a trap. Not only are these droplets keeping the insects stuck to the leaves of the dwarf sundew, but they're also slowly breaking down and digesting them. That's right, the dwarf sundew is a carnivorous plant and is a close relative of the famous Venus fly trap.
Sundews acquire most of their nutrients not from the soil through their roots, but from captured prey in these specially evolved leaves. The dwarf sundew is the smallest sundew species native to the United States, and recently on Little St Simons, they have been towering tall with their white flowers. It is currently believed that these flowers are kept far out of the reach of their hungry tendrils to ensure that a helpful pollinator doesn't become an accidental snack!
Keep your eyes peeled for the dwarf sundews along Old House Trail and Pond Trail for the next month or so—once the heat of the summer kicks in, the sundews die back and they won't reappear until it gets cooler and wetter.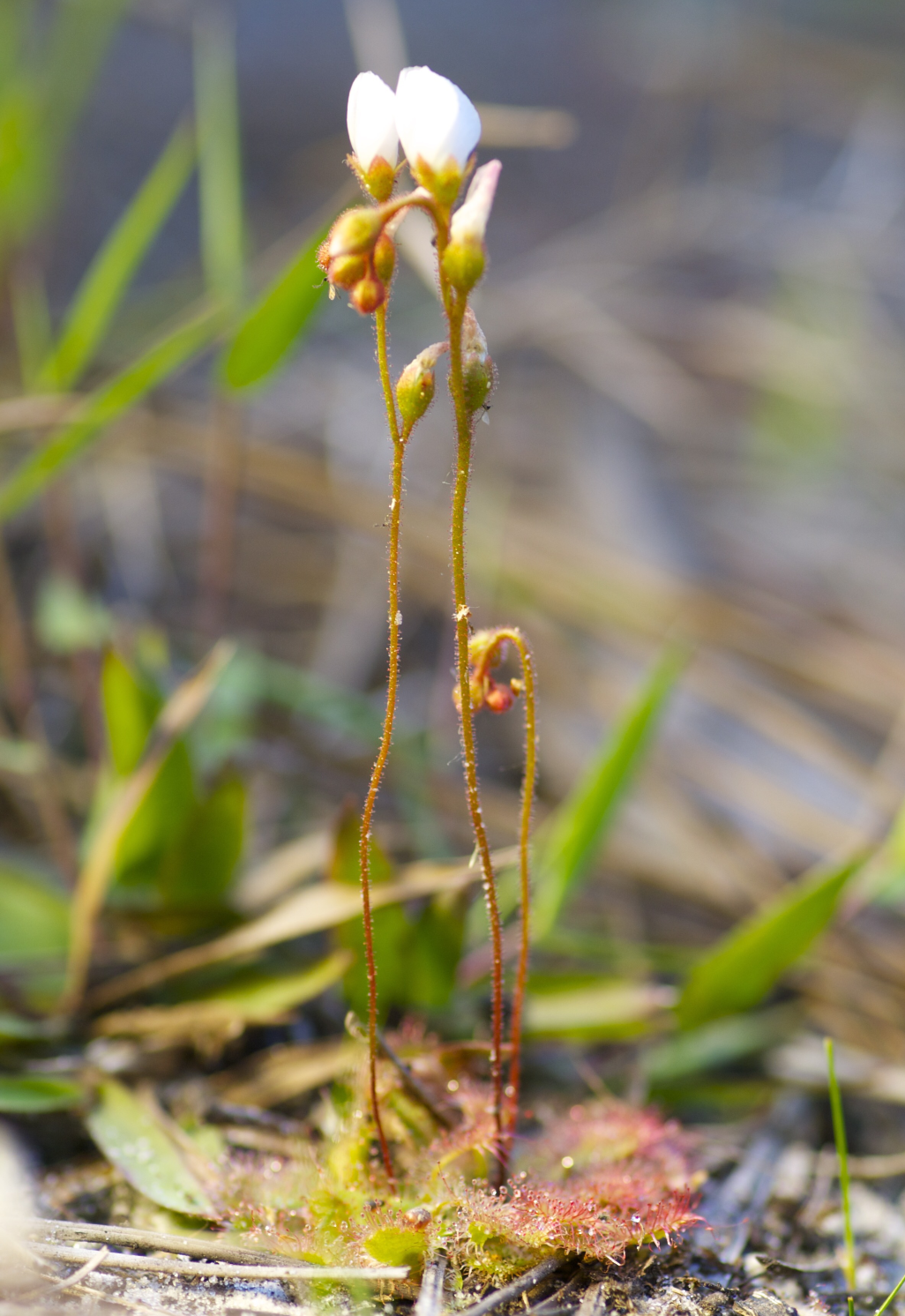 *photo by Kate Tweedy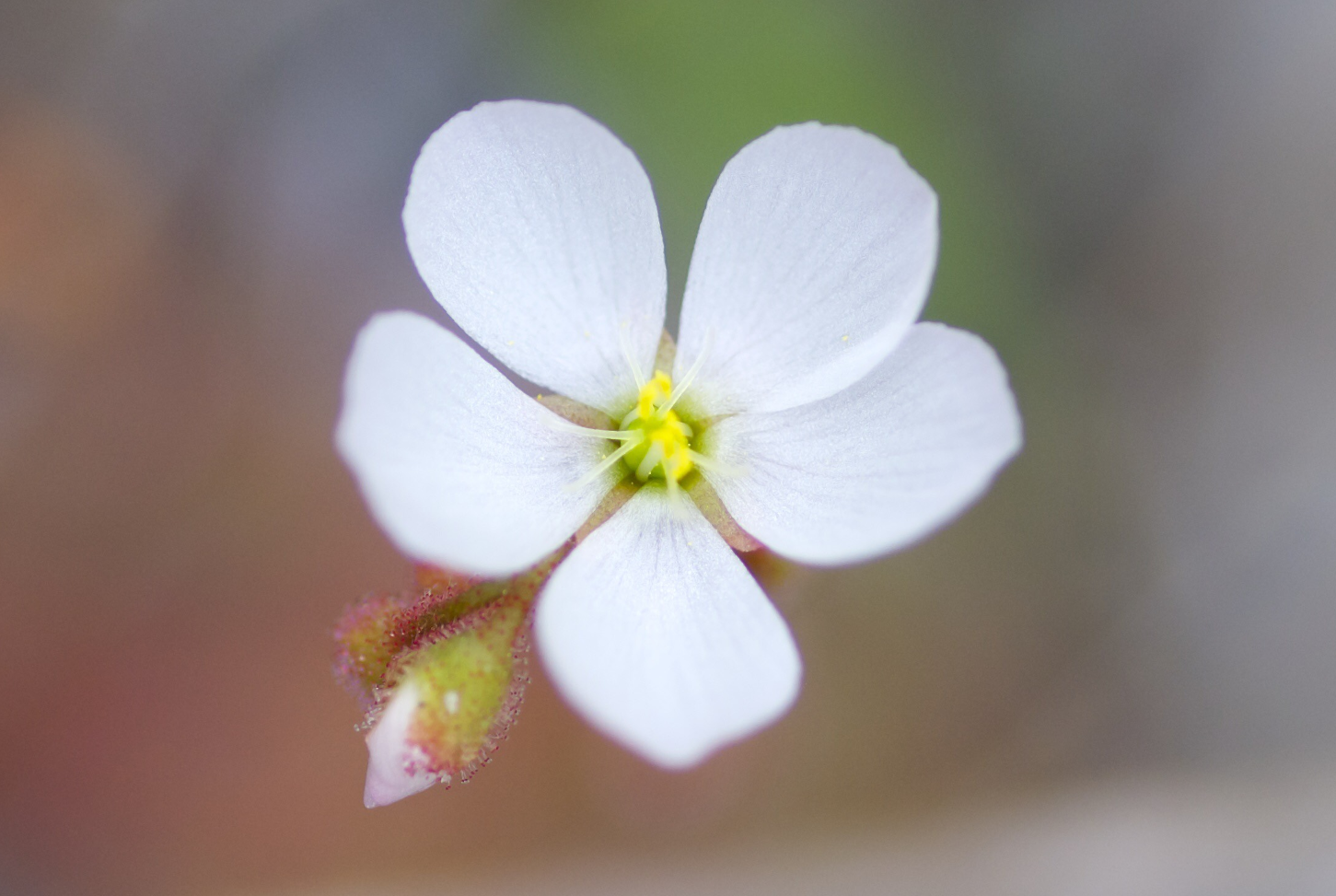 *photo by Kate Tweedy