June 1, 2015
The Start of Sea Turtle Nesting
Posted by: Ecological Management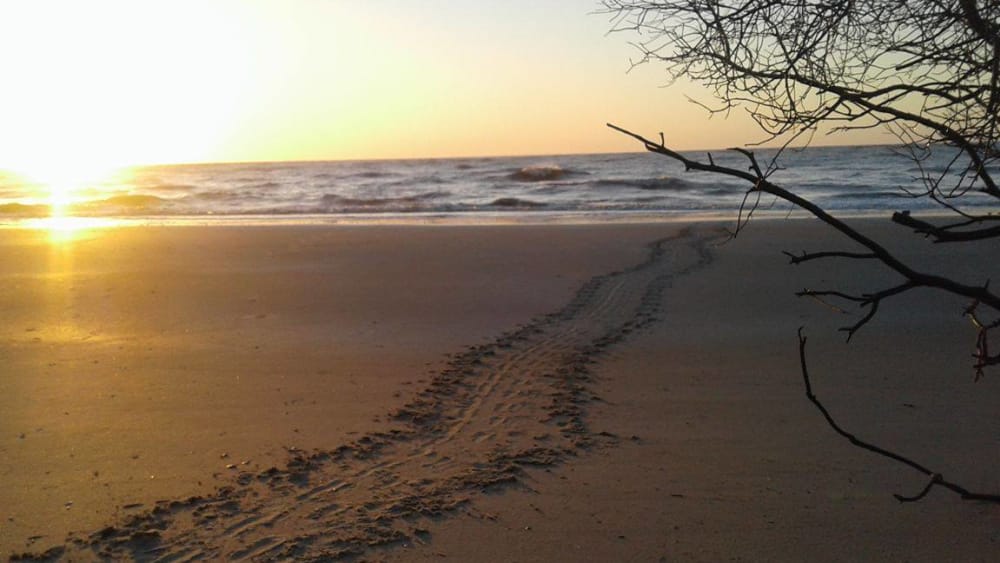 The 2015 sea turtle nesting season is off to a busy start on Little St. Simons Island and along the coast of Georgia. As of June 4 we have already found 35 sea turtle nests on LSSI and 545 nests have been recorded statewide this season.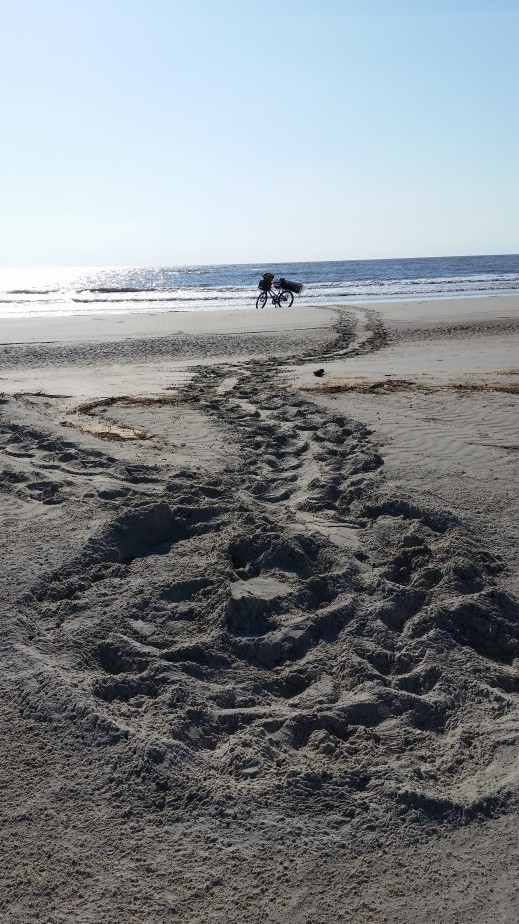 A freshly laid loggerhead sea turtle nest on LSSI. Photo Credit: Elise Diehl
 
Female sea turtles emerge from the ocean to lay nests above the high tide line from May until July. Eggs hatch two months later, and turtle hatchlings crawl from the nest to the ocean under the cover of night. On the Georgia coast, most of the nesting that occurs is from loggerhead sea turtles, but green and leatherback sea turtle nests have also been documented.
On Little St. Simons Island, 123 loggerhead nests were recorded in 2013 and 53 in 2014. These high and low emergence years are normal since loggerhead sea turtles mate every 2-3 years. This year is predicted to be a very active and successful season due to the population rebounding after being protected by the Endangered Species Act and fewer turtles breeding last year (with the mating cycle this should be a higher year).
Elise Diehl is returning for a second season as LSSI's sea turtle technician. . Elise's position is part of a long standing, close partnership with Georgia Department of Natural Resources. Sea turtle nesting and hatching has been monitored on LSSI since 1987. Elise bikes the seven miles of beach each morning at sunrise searching for turtle crawls. When a crawl is located she determines if the female turtle laid a nest, or decided to return to the ocean without nesting, known as a false crawl. A turtle false crawls when she feels threatened or does not find the site suitable for nesting. She will often return to the same area within the next few nights to attempt nesting again if this is the case.
Elise marks each nest with a numbered stake, and protective screens to keep predators, like raccoons and ghost crabs, from digging into the nest. If a nest is laid too close to the tide line, Elise relocates it to a higher site to prevent overwashing from tides. Tidal overwash can drown eggs and hatchlings waiting to emerge from the nest.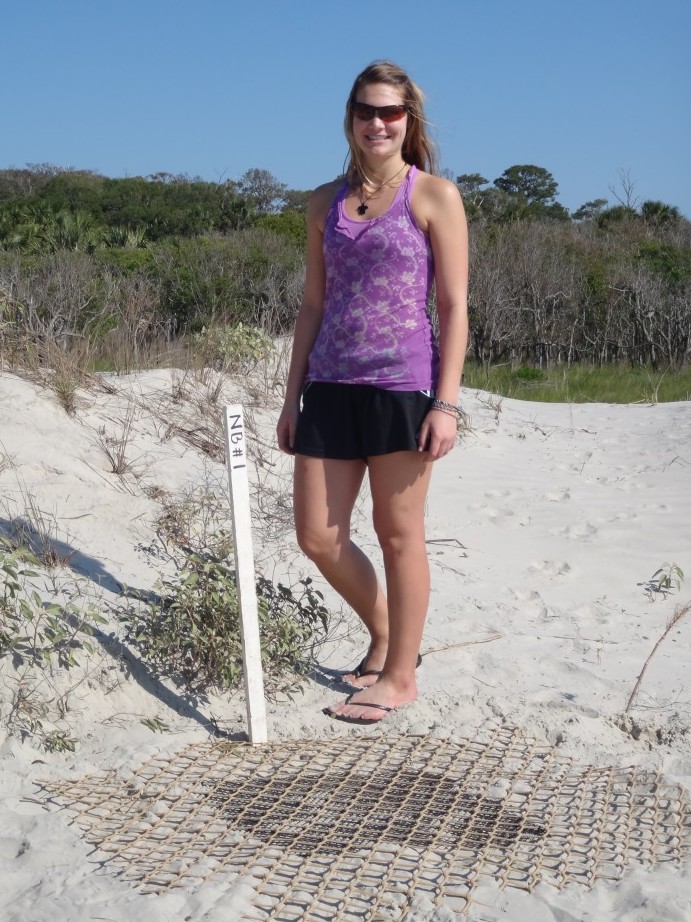 LSSI's Sea Turtle Technician, Elise Diehl, next to a staked and screen protected nest.
If you would like to keep track of this season's sea turtle nesting on LSSI or in Georgia, please visit seaturtle.org. We are hoping for a record year!
-Lauren Gingerella, Ecological Technician