February 2, 2014
Winter Bird Surveys
Posted by: Ecological Management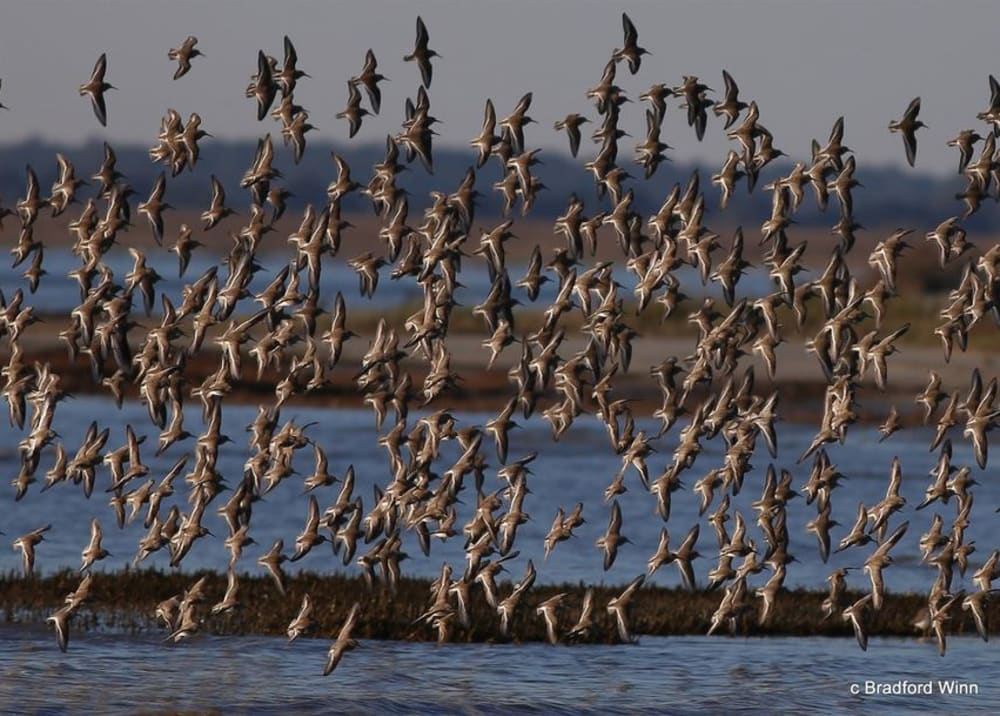 Approximately 280 species of birds utilize the habitats on Little St. Simons Island over the course of a year, and just over 200 of these species spend the winter here. This includes some of our resident birds that are with us year-round, as well as others that nest further north but migrate south to coastal Georgia for the winter. Our relatively mild winters and variety of natural environments result in abundant food resources and areas of cover to support this multitude of bird species. We have a particularly high diversity of shorebirds, waterfowl and birds of prey during the winter months.
Midwinter Waterbird Survey
LSSI participates in two annual surveys that help biologists and conservationists to better understand the health of some of these bird populations. The midwinter waterbird survey is a Georgia coast-wide effort that is coordinated on the same day every year, typically in January. The Georgia Department of Natural Resources coordinates the survey with all of Georgia's barrier islands. The survey provides important information on long term trends for shorebird and seabird species overwintering in Georgia, as well as information on their distribution along the coast, with a particular focus on rare species like Piping Plovers, Red Knots, American Oystercatchers and others. This survey has been conducted on the Georgia coast since 1996 and has become a great winter tradition. Skilled volunteers from all over the state play a big role in collecting the data on LSSI and the other islands. A highlight of 2014's count on LSSI was 77 American Oystercatchers at the southern end of Rainbow Beach. Using a scope, we were able to collect band data from 19 of the birds. This data will go into a larger database maintained the American Oystercatcher Working Group -- http://amoywg.org/
Midwinter Eagle Survey
Also in January, we participate in an annual midwinter Eagle survey. In addition to our nesting pairs, LSSI gets an influx of eagles over the winter months from regions further north. This count is also coordinated in Georgia by the Department of Natural Resources, but is part of a national effort to keep track of eagle populations. 746 sites have been monitored across 43 states since 1986 – www.ocid.nacse.org. 2014's survey yielded 8 Bald Eagles on LSSI. One of the birds was spotted incubating on our new eagle nest on the south end of the island. For the first time in recorded history, we have 3 active nests during the 2013/2014 nesting season.