January 13, 2017
Wood Stork
Posted by: Jeanne Christie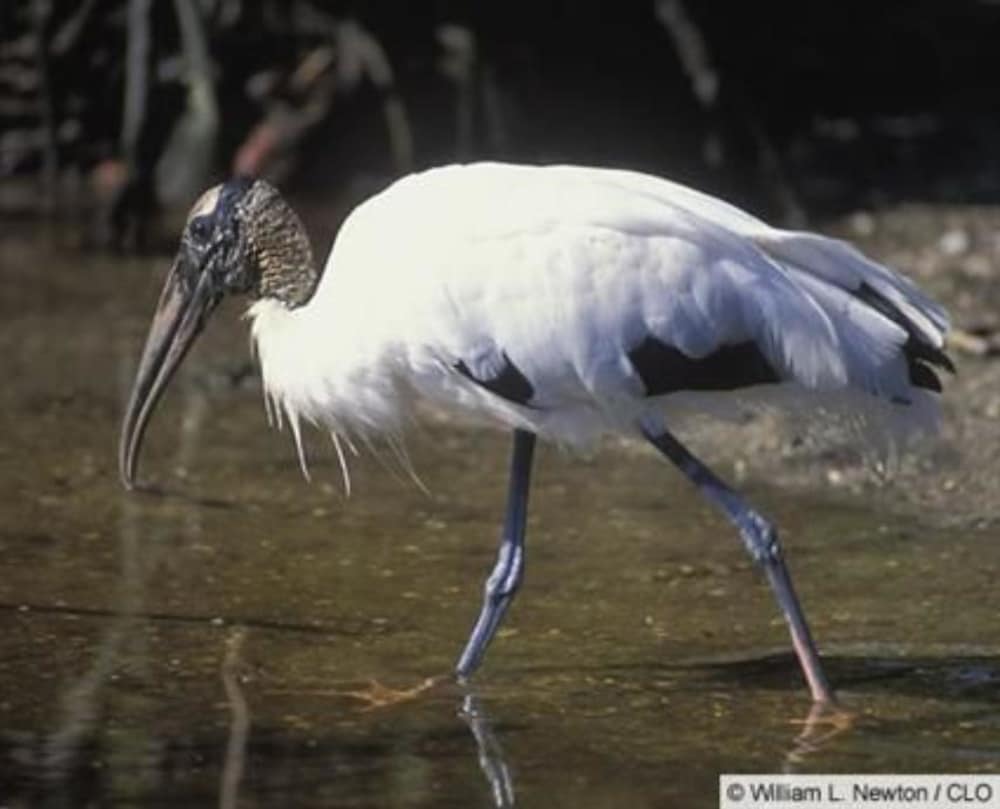 The Wood Stork is a large, white wading bird with black flight feathers. This bird has a long, decurved bill on its bald head. Its wingspan averages 5.5 feet, making it unmistakable in flight.
Wood Storks are the only species of stork breeding in North America. In the United States, they breed from Florida to southern North Carolina. Other breeding sites are in South America, Central America, and the Caribbean. They are social animals, so they nest in colonies and can have up to 25 nests in one tree. Cypress and mangrove are their preferred nesting trees. On average, a pair of nesting Wood Storks and their young consumes 443 pounds of fish during the breeding season.
Due to a decline in population, Wood Storks have been on the Endangered Species List since 1984. The loss of wetland habitat by development, agricultural practices, and water management practices are reasons for their endangerment. Wood Storks are an indicator species for a healthy, wetland ecosystem.
Wood Storks feed mainly on freshwater fish, and use tactilocation to obtain their meals. Tactilocation is feeding by groping with a bill, and not using eyesight. Wood Storks submerge their bill under water, walk slowly, and sweep their bill side to side. When their bill snaps shut on a fish, their 25-millisecond reflex action is the fastest among vertebrates.