February 11, 2019
Youth Leadership for the Natural World
Posted by: Cohen Carpenter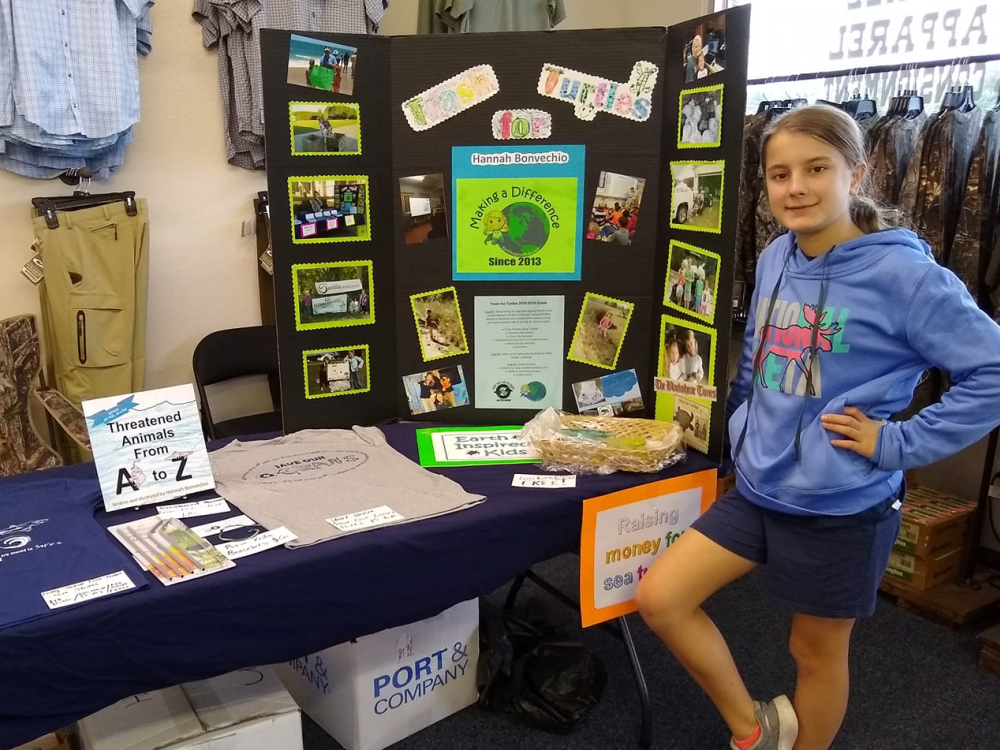 Hannah Bonvechio, a young leader in marine conservation, enters her 7th year of raising money for marine research and education programs. Hannah developed a passion for marine conservation after her first visit to the Georgia Sea Turtle Center on Jekyll Island. Since then, she's been on a mission to make a huge impact and she's only gaining speed with her efforts. Her website, earthinspiredkids.com, is the platform upon which she has organized over 40 trash cleanups, created educational videos and documentaries, and raised funds through sales of eco-friendly and educational products. Funds and outreach have been directed toward sea turtle conservation projects on the Georgia coast and pollution awareness. This year, she plans to broaden her impact to shark conservation and has teamed up with Little St. Simons Island to do it!
Former naturalist Andrew Lyons, now a graduate student at Jacksonville University, is conducting a study to investigate the role of Little St. Simons Island as nursery habitat for Lemon sharks (Negaprion brevirostris). Hannah will be putting a portion of the funds from her efforts toward aiding this project. The research team, Andrew and his colleagues, will use this money for acquiring supplies including the tags used to mark and identify individual sharks.
A few weeks prior to starting her new job as a 6th grade student, 11-year-old Hannah will be on Little St. Simons Island as one of our featured guests during Shark Days. Hannah will get to help researchers, alongside guests of the lodge, with the shark study that her work has helped to fund, and she will present one evening on her work and interests in shark conservation. We are excited to host and learn from this inspirational, young steward of the natural world!
Check out Hannah's website to learn more about her work, and join us for the 2019 Shark Days event, July 9th-14th.
Cohen Carpenter, Naturalist Assistant Manager and Editor, "The Skimmer"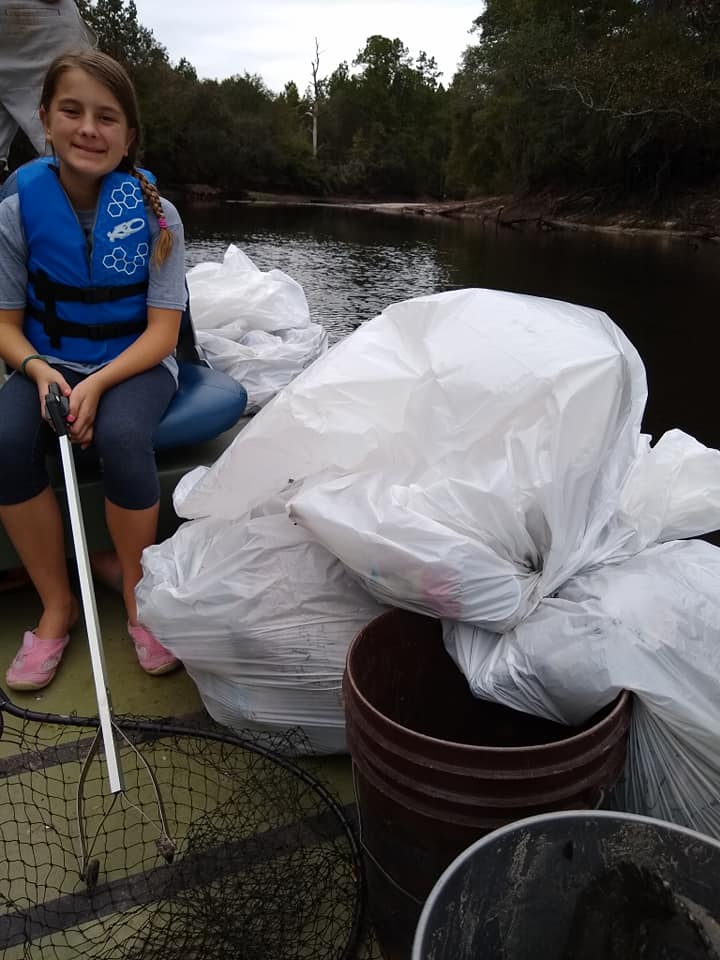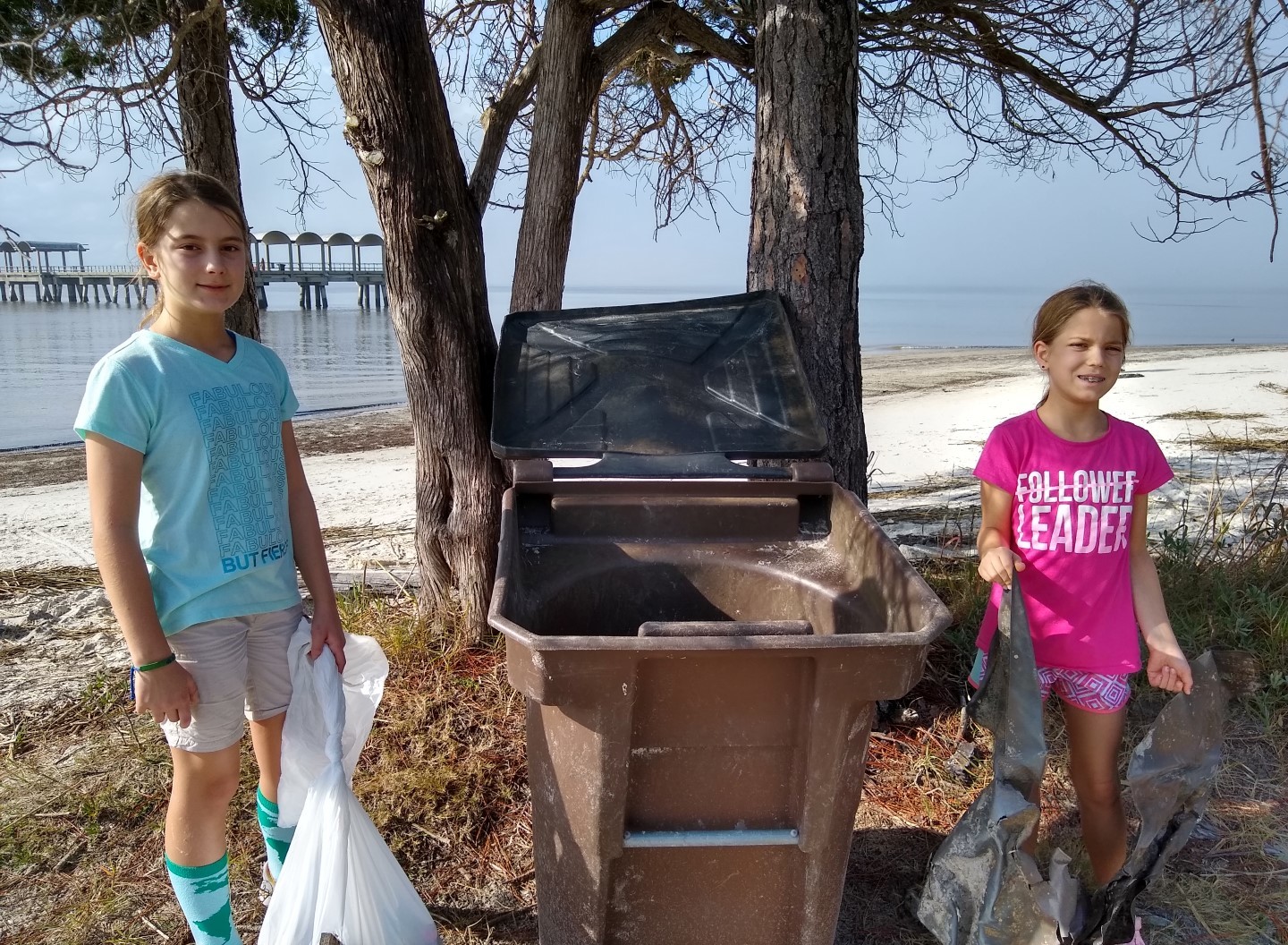 *Hannah (left) and Hannah and sister (right) during a couple of their many trash cleanups
*Hannah and Dr. Bryan Franks during her recent visit to tour the campus and marine science facilities at Jacksonville University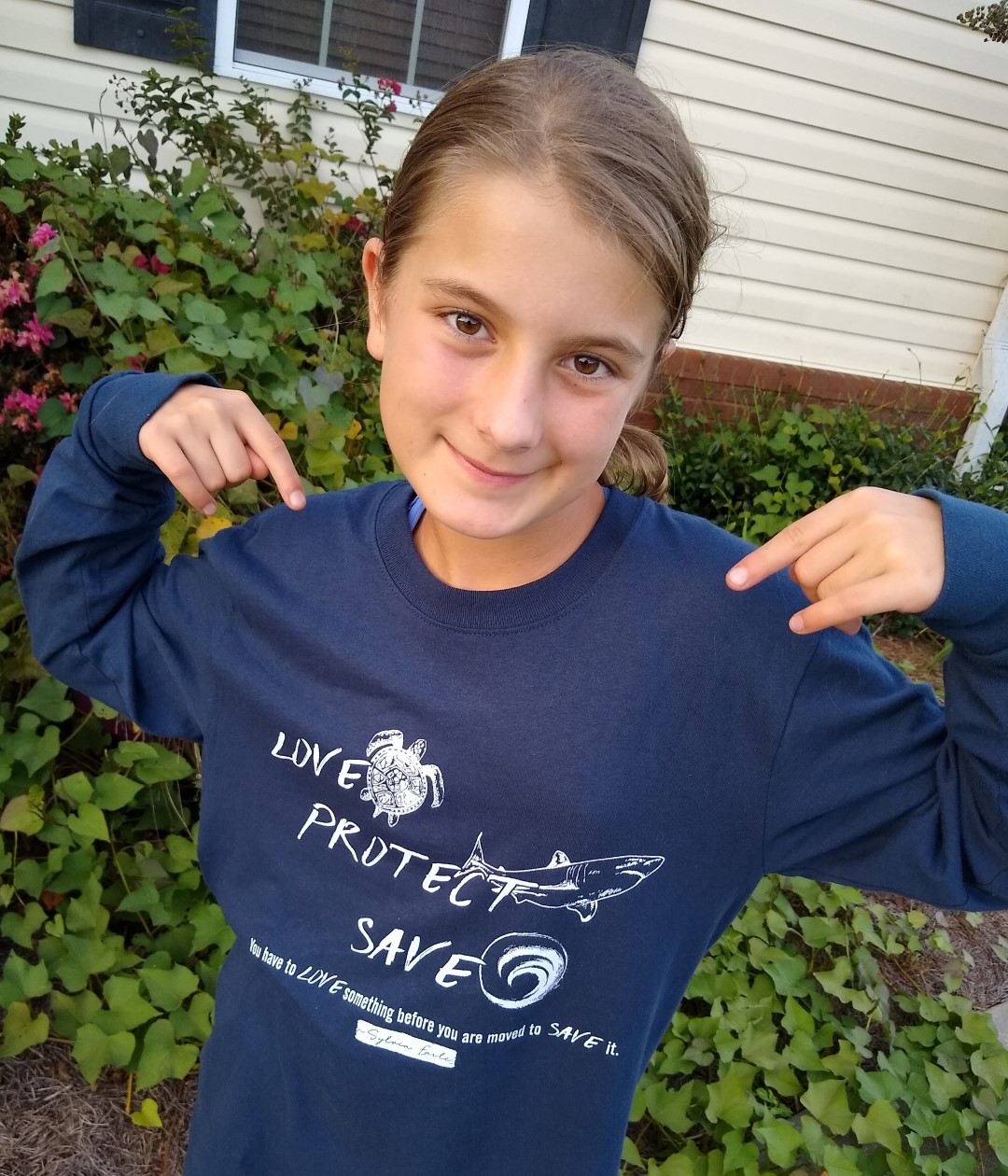 *Hannah showing off her new line of t-shirts for her fund raising efforts